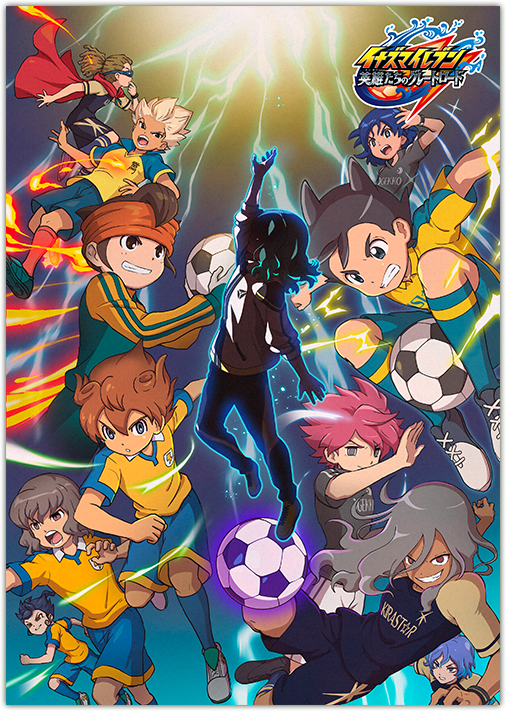 Level-5 ha nuovamente annunciato un rinvio per Inazuma Eleven Heroes: Great Road, disponibile nei prossimi mesi su Nintendo Switch.
Il nuovo capitolo calcistico della serie di Level-5, rinominato come Inazuma Eleven Heroes: Great Road, verrà pubblicato solamente nel 2021 sui Nintendo Switch giapponesi.
Potete trovare il post pubblicato da Level-5 di seguito.
---
Due to game development issues, production was difficult and the schedule was significantly delayed. The critical user feedback online led to a decline in staff motivation, putting the game in a difficult situation.
While Level-5 once considered stopping the game's development, there were fans who sincerely supported them, so they decided to try and resume development somehow.
Resuming development led to the idea that, by evolving the engine and development systems created in the development of the Yo-kai Watch series, an Inazuma Eleven game could be completed with high quality. By going in this direction, there was the hope that Inazuma Eleven could do something it had never done before.
Normally, the release timing of a cross-media project is important in order to maximize synergy with corresponding media, but this time Level-5 wants to concentrate on carefully creating a game without being tied to the anime broadcast schedule.
It will take more time, but Level-5 wants to make Inazuma Eleven: Heroes' Great Road a culmination of Inazuma Eleven with a high level of freedom.
Unmei Sasanami is the new protagonist in the game. He loves soccer, but is unable to play due to a certain trauma he experienced, so he decides to play a role in supporting talented soccer players.

Until now it was common to follow the story of the anime written by Hino in the games, but in order to bounce back from development hardships, this time Level-5 is trying a new strategy. Rather than show a single story, the player will instead diverge with each character's side of the story. So it's actually a completely original story just for the game.
The story will depict the united front of three protagonists—Mamoru Endou, Tenma Matsukaze, and Asuto Inamori—without any time slips. (Though, "united front" may not be an entirely accurate term.) It is up to the player to become friends or rivals in order to have these three characters exist on the same time axis.
The game will focus on "depth" rather than volume, and thoughtfully depict the characters and situations that appear in the First Football Frontier. While it will ultimately depend on the player, depending on how you play, you can come to have a deeper understanding of all the characters.
Rather than constructing a single long main story, Level-5 is emphasizing level of freedom.
While verifying that the system of the original Inazuma Eleven for DS where you drew lines on the screen to indicate where the players run cannot be done again, development on Inazuma Eleven: Heroes' Great Road will proceed with the intention of being a "completely new title" with a new feel content-wise.