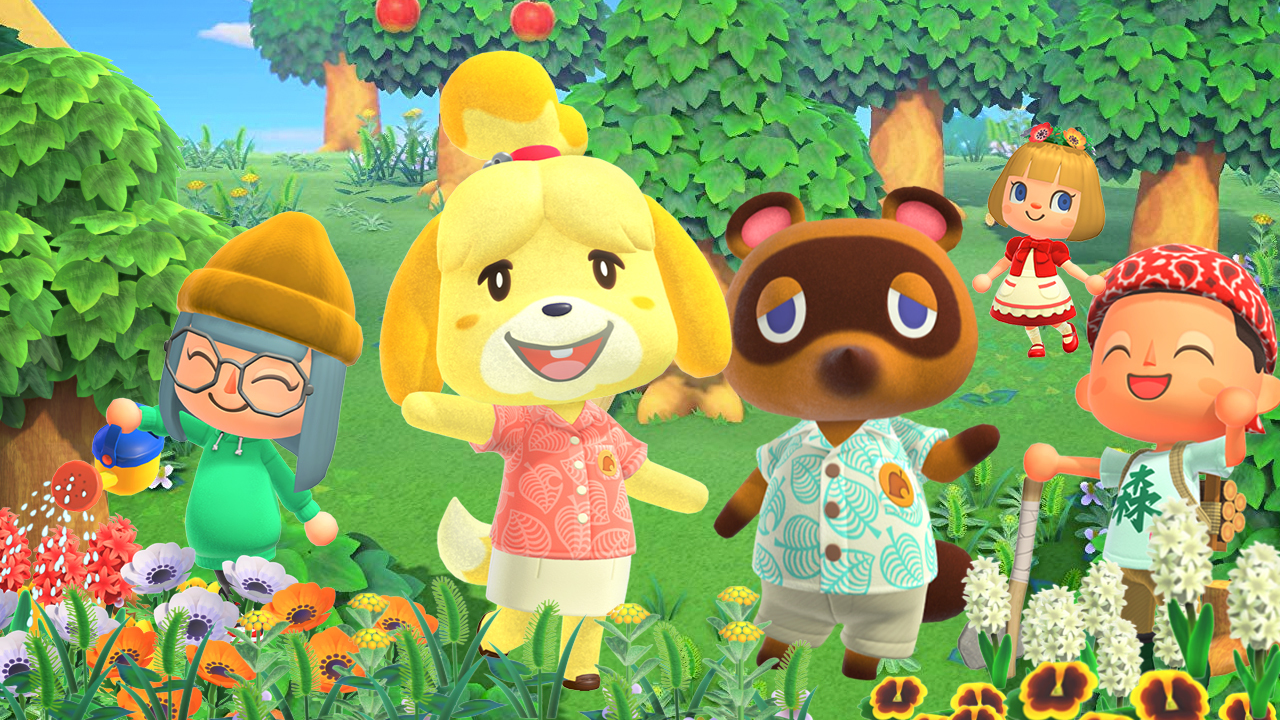 Nintendo ha recentemente pubblicato la versione 1.1.2 di Animal Crossing: New Horizons, disponibile ora sui Nintendo Switch europei.
---
---
In Animal Crossing: New Horizons  sarà possibile ospitare fino a otto villager all'interno di una singola isola, ma solamente quattro potranno risiedere contemporaneamente nella stessa isola su un'unica console.
Animal Crossing: New Horizons occuperà solamente 6.2GB di spazio libero sulla console, ed e' stato confermato da un rivenditore tedesco anche il supporto al Pro Controller e agli amiibo, senza però ulteriori dettagli sull'utilizzo degli stessi nel gioco.
---
Animal Crossing: New Horizons, il nuovo capitolo della rilassante serie simulativa di Nintendo, sarà infatti pubblicato il prossimo 20 marzo 2020 sui Nintendo Switch europei e americani.
Potete trovare il changelog dell'update di seguito.
---
Ver. 1.1.2 (Released April 2, 2020)

General updates

Fixed an issue where an animal you've invited to move from another island doesn't actually move, leaving the plot of land allocated for them to move to sold and unoccupied.

How this issue will be resolved in affected save data:
After the software is updated to Ver. 1.1.2, the sold plot of land will revert to being available, and a new animal will become able to move there again.
Note: Unfortunately, the animal that was originally invited to move to your island when the issue occurred will not return to their original island, nor will their plan to move to your island be carried out.

Fixed an issue where a request from Tom Nook for the Resident Representative to find a plot of land for new residents disappears.

How this issue will be resolved in affected save data:
After the software is updated to Ver. 1.1.2, if the island is developed to a certain point (Nook's Cranny is either under construction or completed), the next time the Resident Representative plays the game, a special event will trigger during the island-wide broadcast and the story will move forward.

Fixed an issue where, after deleting a resident, it becomes impossible to move their house and/or other structures.

How this issue will be resolved in affected save data:
After the software is updated to Ver. 1.1.2, it will once more become possible to request that these structures be moved.

Fixed an issue where both Nook Miles and Bells are subtracted when you use Nook Miles Tickets to go on a Mystery Tour and purchase an item from Wilbur.
Other adjustments were made to improve the game play experience.
---
Animal Crossing: New Horizons arriva su Nintendo Switch il 20 marzo 2020!

Se il tran tran della vita moderna ti ha fatto scendere il morale sotto i tacchi, Tom Nook ha un'iniziativa imprenditoriale che fa proprio al caso tuo: il suo nuovissimo, iperesclusivo Pacchetto isola deserta di Nook Inc!

Certo, hai incontrato decine di simpatici personaggi. Ti sei divertito nei panni di un abitante. Forse ti sei persino messo al servizio del pubblico! Ma in fondo al cuore, non c'è una parte di te che ha voglia di… libertà? La possibilità di fare quello che vuoi, quando vuoi? Allora forse una lunga passeggiata sulle spiagge di un'isola deserta, nel mezzo della natura, è proprio quello che fa per te!

Goditi una vita pacifica e rilassata all'insegna della creatività e del fascino mentre ti rimbocchi le maniche per rendere la tua nuova vita proprio come la vuoi tu.

Raccogli risorse e usale per creare quello che vuoi, da comodità a utili strumenti. Asseconda la tua passione per il giardinaggio interagendo con fiori e alberi in modi nuovi. Crea una dimora perfetta dove le regole di cosa va dentro e cosa fuori non valgono più.

Fai amicizia con i nuovi arrivati, goditi le stagioni, esibisciti in salti con l'asta per superare i fiumi mentre esplori e molto altro!

Caratteristiche:
Personalizza la tua casa e il tuo personaggio, e decora il paesaggio (con dei mobili, se desideri!) mentre crei un'isola paradisiaca!

Scopri un nuovo e dettagliato sistema di crafting: raccogli materiali per tutta l'isola per costruire quello che vuoi, da mobili ad attrezzi!

Goditi un'ampia varietà di attività rilassanti, come il giardinaggio, o la pesca, interagisci con i personaggi e molto altro. La classica formula di Animal Crossing trasportata su un'isola deserta!