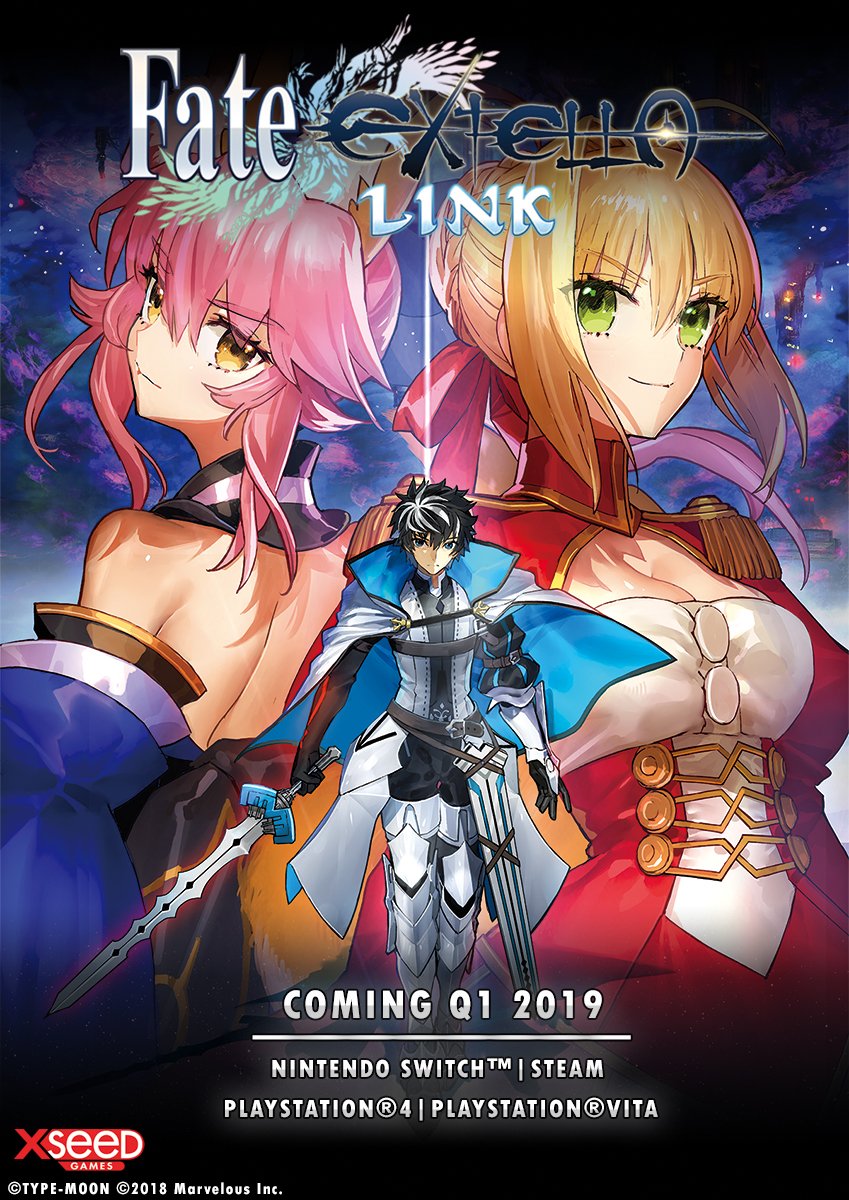 XSEED ha annunciato l'arrivo in Occidente di Fate/Extella Link, l'ultimo titolo della serie disponibile prossimamente anche su Nintendo Switch.
l'action game di Marvelous, approdato negli scorsi mesi sulle altre piattaforme, raggiungerà anche i Nintendo Switch giapponesi dal prossimo 31 gennaio 2019, al prezzo di 7,980 yen, ed approderà più avanti in Occidente.
Potete trovare l'annuncio in calce all'articolo.
---
Picking up right where the 2017 smash hit Fate/EXTELLA: The Umbral Star left off, Fate/EXTELLA LINK adds 10 Servants to the original roster of 16. The high-speed action gameplay fans have come to know and love has been even further refined as players are tasked with battling their way through massive armies to protect the virtual world of SE.RA.PH at all costs. As in the PS4 version, players on Nintendo Switch and Steam will be able to engage in grand-scale 4-on-4 online battles with up to 7 other players. Foes will quiver at the True Name of each opposing player's Noble Phantasm as they assume the roles of their favorite Servants.

Key Features
– Combatants from Across the Fate Universes Join the Fray–- In addition to the 16 original Servants from Fate/EXTELLA: The Umbral Star, 10 characters from other Fate series will enter battle as playable Servants, including Astolfo, Scáthach, and Francis Drake.
– Hunker Down in Base Camp–- Players can move freely around their army's base camp—a medieval cathedral raised into the sky—and interact with their Servants to build meaningful bonds.
– Polished Graphics and Battle Mechanics–- Players can experience refined combat mechanics and graphics throughout every part of the gameplay experience.