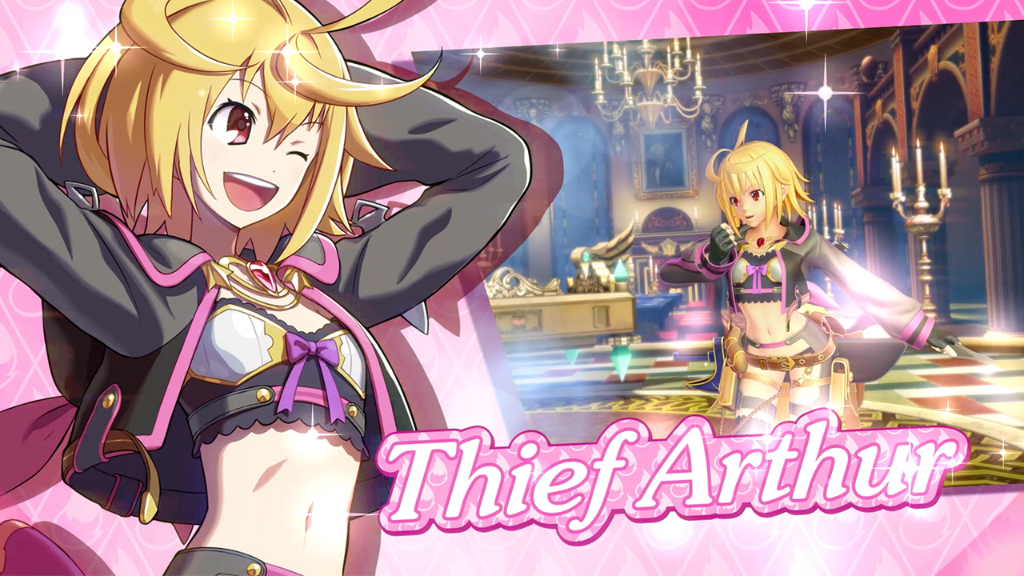 NIS America ha rivelato Thief Arthur, il primo personaggio DLC disponibile presto in SNK HEROINES Tag Team Frenzy, in arrivo su Nintendo Switch.
Ricordiamo che il picchiaduro SNK e NIS America verrà pubblicato il prossimo 7 settembre 2018 sui Nintendo Switch europei, americani e giapponesi.
L'ultimo reveal del roster del gioco è stata la versione femminile del celebre Terry Bogard, protagonista della serie di Fatal Fury, ora ufficialmente nel roster di SNK HEROINES Tag Team Frenzy.
Potete trovare il trailer pubblicato in calce all'articolo.
Thief Arthur Arrives in
SNK HEROINES ~Tag Team Frenzy~!

We've got a newcomer! Meet Thief Arthur, from the hit fighting game Million Arthur: Arcana Blood! Check out her trailer now! You will be able to purchase this character DLC starting September 13!

Who's Thief Arthur?
From the Million Arthur series, Thief Arthur arrives and steals the show! Once long ago, she infiltrated Camelot to steal some of its legendary treasure, accidentally removed the legendary blade Excalibur, and became king! Her stubbornness gets in the way of showing kindness towards others as well. Now, she arrives in SNK HEROINES ~Tag Team Frenzy~ to swiftly kick, punch, and whack(!) her opponents before snagging their treasure!

SNK HEROINES ~Tag Team Frenzy~ launches worldwide on September 7! What other surprises await? Hmm… find out soon!