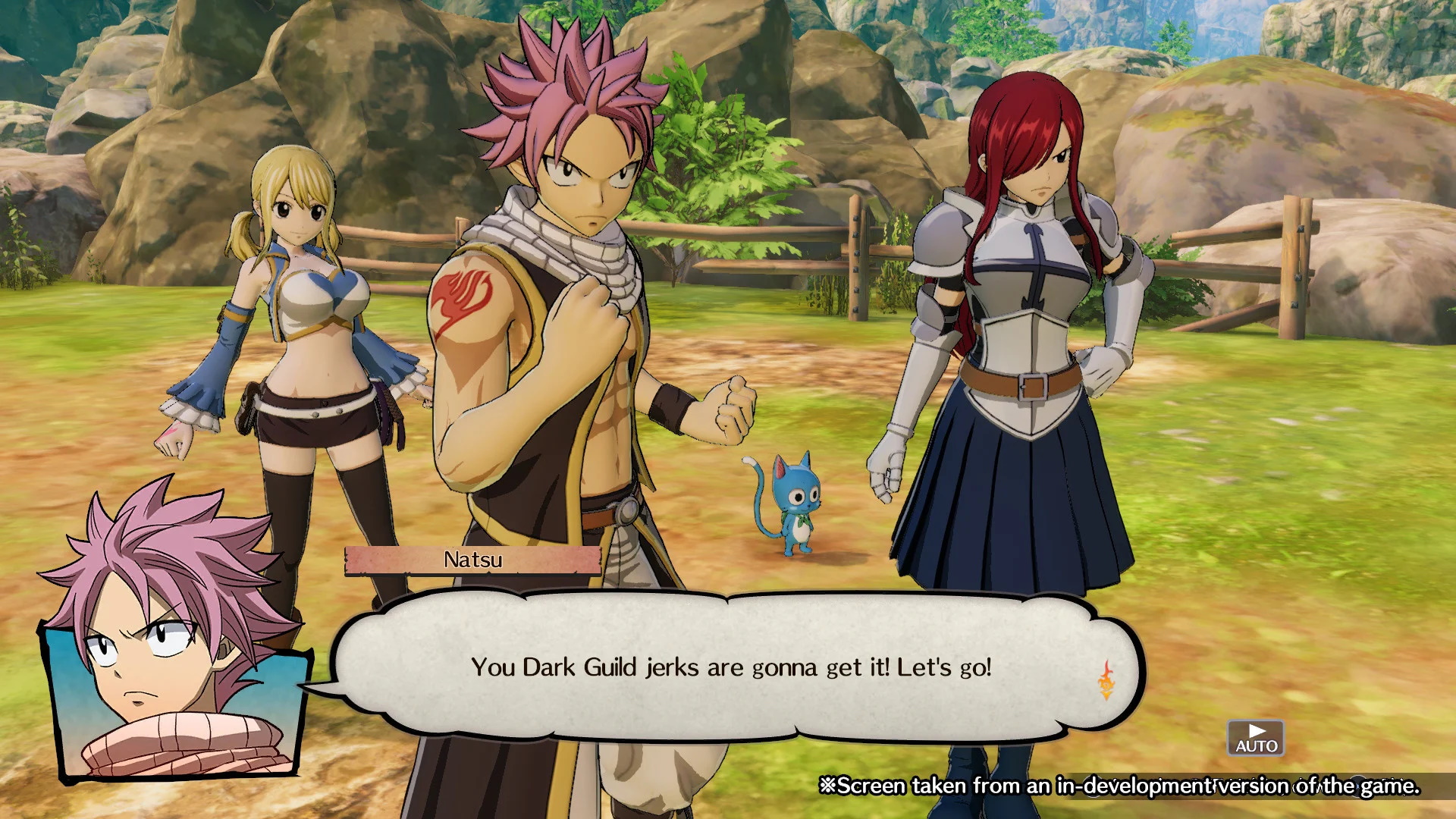 Koei Tecmo ha recentemente annunciato l'arrivo del Season Pass per Fairy Tail, il nuovo titolo disponibile da questo momento su Nintendo Switch.
---
---
Il JRPG di Koei Tecmo sarà ambientato nel magico e strambo mondo del celebre manga e anime di Hiro Mashima, ed arriverà il prossimo 30 luglio 2020 su Nintendo Switch.
La Guild Box di Fairy Tail conterrà a se una Collector's Box, un poster con illustrazione originale, la Sorcerer Magazine Special Issue: Game Release Edition tre 3D Character Cards, sticker set speciali e ovviamente la versione retail del gioco.
La Photo Mode sarà infatti accessibile come aggiornamento gratuito il 5 agosto 2020, oltre a nuovi personaggi come Lyon Vastia, Levy McGarden, Lisanna Strauss e Elfman Strauss, assieme ad altri costumi DLC nel mese di settembre.
Potete trovare l'annuncio ufficiale di seguito.
---
The Fairy Tail Season Pass is a set that allows you to obtain the upcoming content below for a discounted price. As a bonus, "Limited Edition Growth Lacrima x 5" is also included.

Release Schedule

The six content items below will be made available in succession:

August 6, 2020

Limited Edition Growth Lacrima (x5)

August 20, 2020

Additional Friends Set "Levy"
Additional Friends Set "Lyon"

September 3, 2020

Additional Friends Set "Lisanna & Elfman"
Very Difficult Requests Set (S-Rank Requests, 10-Year Quest, 100-Year Quest)

September 17, 2020

Additional Dungeon "Rift in Time and Space"

Notes

 The Limited Edition Growth Lacrima can also be obtained as bonus via Fairy Tail Digital Deluxe. If both Fairy Tail Digital Deluxe and the Fairy Tail Season Pass are purchased, a total of 10 Limited Edition Growth Lacrima can be obtained.
The Limited Edition Growth Lacrima is only available as a bonus for purchasable content. Also, the content might become available again as a bonus for future purchasable content.
Some of the content included in this set is also available for individual purchase. Be careful to avoid making a redundant purchase.
For each content item, the date of release and order of release are subject to change.
---
A game based on the popular "FAIRY TAIL" is available on Nintendo Switch™ for the first time!
■Play as powerful mages from different guilds
A total of 16 playable characters!
Various characters from guilds other than "Fairy Tail" appear!
Also, the game includes an original episode.

■Magic battles, Fairy Tail style
Familiar moves from the source material such as Unison Raid and Extreme Magic can be performed!
There are also Unison Raids that are original to the game.

■Aim to become the No. 1 guild
The town of Magnolia and inside of the guild are fully depicted.
Complete missions that appear on the request board, raise your guild's rank with your comrades, and aim to become the No. 1 guild!