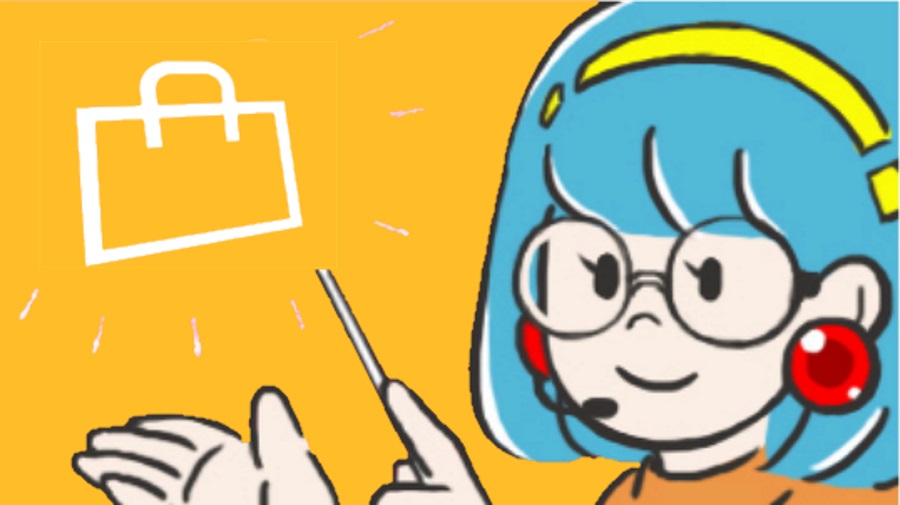 Nintendo of Europe ha svelato la lista delle uscite settimanali dell'eShop di Nintendo Switch, disponibili dal 13 febbraio 2020, eccetto ove diversamente indicato.
Questa settimana vede l'arrivo di Snack World: The Dungeon Crawl – Gold, Darksiders Genesis, Florence ed altri titoli, oltre ai soliti sconti sui giochi presenti sull'eShop di 3DS e Wii U.
Di seguito la lista in dettaglio:
SWITCH eShop
Download
Snack World: The Dungeon Crawl – Gold
Darksiders Genesis
Florence
Pokemon Home
Cosmonauta
Glass Masquerade 2: Illusios
Reed Remastered
Help Me Doctor
Kitty Maestro
Rise of Insanity
Speed Dating for Ghosts
Speedway Racing
Super Loop Drive
The Incredible Adventures of Super Panda
Tilt Pack
Top Run
Arcade
???
Demo
???
Preorder
???
DLC
Sco
nti eShop
Blockbuster Sale
Title
Content Type
Discount
Sale Start Date
Sale End Date
Fire Emblem: Three Houses
(Nintendo)
Game – Dual Distribution
33% off
13/02/2020, 15:00 CET
01/03/2020, 23:59 local time
Overwatch: Legendary Edition
(Blizzard Entertainment)
Bundle
30% off
13/02/2020, 15:00 CET
01/03/2020, 23:59 local time
Super Mario Maker 2
(Nintendo)
Game – Dual Distribution
33% off
13/02/2020, 15:00 CET
01/03/2020, 23:59 local time
Super Mario Odyssey
(Nintendo)
Game – Dual Distribution
33% off
13/02/2020, 15:00 CET
01/03/2020, 23:59 local time
The Elder Scrolls V: Skyrim
(Bethesda Softworks)
Game – Dual Distribution
50% off
13/02/2020, 15:00 CET
01/03/2020, 23:59 local time
Xenoblade Chronicles 2
(Nintendo)
Game – Dual Distribution
33% off
13/02/2020, 15:00 CET
01/03/2020, 23:59 local time
Sid Meier's Civilization VI
(2K)
Game – Dual Distribution
50% off
13/02/2020, 15:00 CET
01/03/2020, 23:59 local time
Diablo III: Eternal Collection
(Blizzard)
Game – Dual Distribution
30% off
13/02/2020, 15:00 CET
01/03/2020, 23:59 local time
The Witcher 3: Wild Hunt — Complete Edition
(CD PROJEKT)
Game – Dual Distribution
30% off
13/02/2020, 15:00 CET
01/03/2020, 23:59 local time
Unravel Two
(Electronic Arts)
Game – Dual Distribution
75% off
13/02/2020, 15:00 CET
01/03/2020, 23:59 local time
Team Sonic Racing
(SEGA EUR)
Game – Dual Distribution
30% off
13/02/2020, 15:00 CET
02/03/2020, 23:59 local time
NBA 2K20
(Take-Two Interactive)
Game – Dual Distribution
50% off
13/02/2020, 15:00 CET
01/03/2020, 23:59 local time
LEGO CITY Undercover
(WB Games)
Game – Dual Distribution
70% off
13/02/2020, 15:00 CET
01/03/2020, 23:59 local time
Mortal Kombat 11
(WB Games)
Game – Dual Distribution
60% off
13/02/2020, 15:00 CET
01/03/2020, 23:59 local time
---
eShop Sales
Title
Content Type
Discount
Sale Start Date
Sale End Date
Neo Cab
(Fellow Traveller)
Game – Digital Only
25% off
10/02/2020, 00:00 CET
16/02/2020, 23:59 local time
Dead Cells: The Bad Seed Bundle
(Motion Twin)
Bundle
17% off
11/02/2020, 15:00 CET
18/02/2020, 23:59 local time
Darkest Dungeon
(Red Hook Studios)
Game – Digital Only
40% off
11/02/2020, 15:00 CET
18/02/2020, 23:59 local time
This War of Mine: Complete Edition
(11 bit studios)
Game – Digital Only
63% off
13/02/2020, 15:00 CET
01/03/2020, 23:59 local time
Brothers: A Tale of Two Sons
(505 Games)
Game – Digital Only
30% off
13/02/2020, 15:00 CET
01/03/2020, 23:59 local time
Iconoclasts
(Bifrost Ent.)
Game – Digital Only
50% off
13/02/2020, 15:00 CET
01/03/2020, 23:59 local time
Slime-san
(Headup Games)
Game – Digital Only
60% off
13/02/2020, 15:00 CET
01/03/2020, 23:59 local time
Wizard of Legend
(Humble Bundle)
Game – Digital Only
40% off
13/02/2020, 15:00 CET
01/03/2020, 23:59 local time
Wandersong
(Humble Bundle)
Game – Digital Only
50% off
13/02/2020, 15:00 CET
01/03/2020, 23:59 local time
Ori and the Blind Forest: Definitive Edition
(Microsoft Studios)
Game – Digital Only
30% off
13/02/2020, 15:00 CET
01/03/2020, 23:59 local time
Trine 4: The Nightmare Prince
(Modus Games)
Game – Dual Distribution
35% off
13/02/2020, 15:00 CET
20/02/2020, 23:59 local time
Trine: Ultimate Collection
(Modus Games)
Game – Dual Distribution
40% off
13/02/2020, 15:00 CET
20/02/2020, 23:59 local time
BLAZBLUE CROSS TAG BATTLE
(Pqube)
Game – Dual Distribution
30% off
13/02/2020, 15:00 CET
01/03/2020, 23:59 local time
BLAZBLUE CENTRALFICTION Special Edition
(Pqube)
Game – Dual Distribution
30% off
13/02/2020, 15:00 CET
01/03/2020, 23:59 local time
Songbird Symphony
(Pqube)
Game – Dual Distribution
30% off
13/02/2020, 15:00 CET
01/03/2020, 23:59 local time
Outlast 2
(Red Barrels)
Game – Digital Only
75% off
13/02/2020, 15:00 local time
17/02/2020, 23:59 local time
Outlast: Bundle of Terror
(Red Barrels)
Game – Digital Only
75% off
13/02/2020, 15:00 local time
17/02/2020, 23:59 local time
Sonic Mania
(SEGA)
Game – Dual Distribution
30% off
13/02/2020, 15:00 CET
19/02/2020, 23:59 local time
Worms W.M.D
(Team17)
Game – Digital Only
66% off
13/02/2020, 15:00 CET
01/03/2020, 23:59 local time
ABZÛ
(505 Games)
Game – Digital Only
30% off
13/02/2020, 15:00 CET
01/03/2020, 23:59 local time