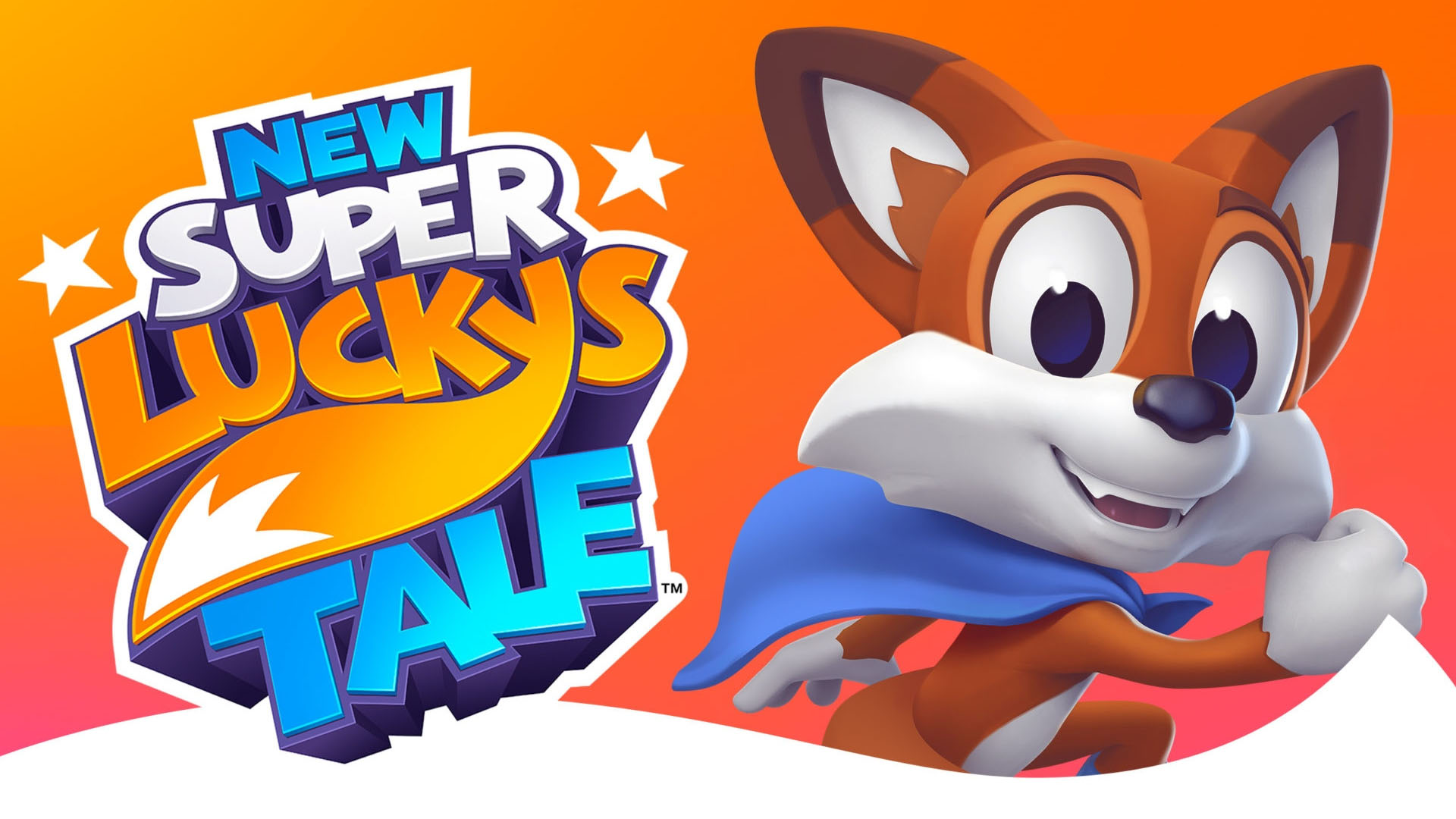 Poco fa abbiamo pubblicato un video gameplay sulla demo New Super Lucky's Tale, ora scaricabile su Nintendo Switch.
Il platform game ex esclusiva Microsoft di Playful, approderà infatti il prossimo 8 novembre 2019 sui Nintendo Switch europei e americani, sia in formato fisico che in quello digitale sull'eShop della casa nipponica.
Potete trovare il video pubblicato di seguito.
---
New Super Lucky's Tale will launch physically in Europe on Nintendo Switch
Climb, leap, burrow and explore in this lovable 3D adventure platformer!

PQube (London, UK) – October 3rd, 2019 – Playful Studios and PQube are excited to confirm that New Super Lucky's Tale is getting a physical release in Europe on Nintendo Switch! While the date for the physical version will be confirmed soon, the classic 3D adventure platformer starring adorable fox hero Lucky will be available digitally for the Switch on November 8th, 2019.

The game will be available from worldwide retailers, including:

Check out the latest trailer: https://youtu.be/00xQxTBRZU8

New Super Lucky's Tale is a love letter to classic 3D platformers, with tons of collectibles to gather, rewarding secrets to discover, memorable characters to meet, and stylish costumes to show off.

Climb incredible heights, jump agilely over danger, burrow deep underground and explore amazing worlds!

Rescue the Book of Ages from the nefarious Jinx and his Kitty Litter underlings!

New Super Lucky's Tale will be available digitally for Nintendo Switch worldwide on November 8th and a European physical release date will be announced soon!

Check out #NewSuperLuckysTale and @PlayfulLucky on Twitter and Facebook, as well as Playful Studios' own blog and Instagram account!

For more information and the latest news about PQube, follow us on Twitter, Facebook, Twitch and Instagram or check out our homepage: https://pqube.co.uk/games/
---
INFORMAZIONI SUL GIOCO

Benvenuto avventuriero!

"Super Lucky's Tale" è un incantevole gioco a piattaforme per qualsiasi età, che segue le avventure di Lucky, un eroe ottimista, pieno d'energia e semplicemente adorabile. La sua missione è quella di trovare la sua forza interiore e aiutare sua sorella a salvare il Libro delle Ere da Jinx. Jinx è un nemico misterioso e diabolico che vuole riplasmare il mondo, ma per quale motivo?

Durante il viaggio incontrerai divertentissimi personaggi secondari, amici ma anche avversari. Lucky dovrà affrontare la Cucciolata, i dispettosi figli di Jinx. Sono dei "cattivi fai da te" che potrebbero non aver inteso bene i piani del padre. Andando avanti Lucky incontrerà anche altri amici ed alleati, tra i quali degli Yeti sperduti, gli Spauracchi Acchi, un villaggio di bachi contadini e altri colorati amici che vivono nel Libro delle Ere.

Metti alla prova le tue capacità rompicapi e percorsi a ostacoli snervanti. Esplora i segreti nascosti di nuovi mondi grazie alla mossa Scava di Lucky. Tuffati nelle profondità delle tane delle volpi, o prova a superare diabolici livelli sfida a scorrimento laterale per sbloccare ulteriori ricompense.

Ritorna ai tempi dei classici giochi a piattaforme che mettono alla prova le tue abilità e sono adatti a ogni età.

Si può cambiare la lingua del gioco da un apposito menu. Per cambiar lingua, vai al menu di pausa e seleziona l'opzione "Languages".