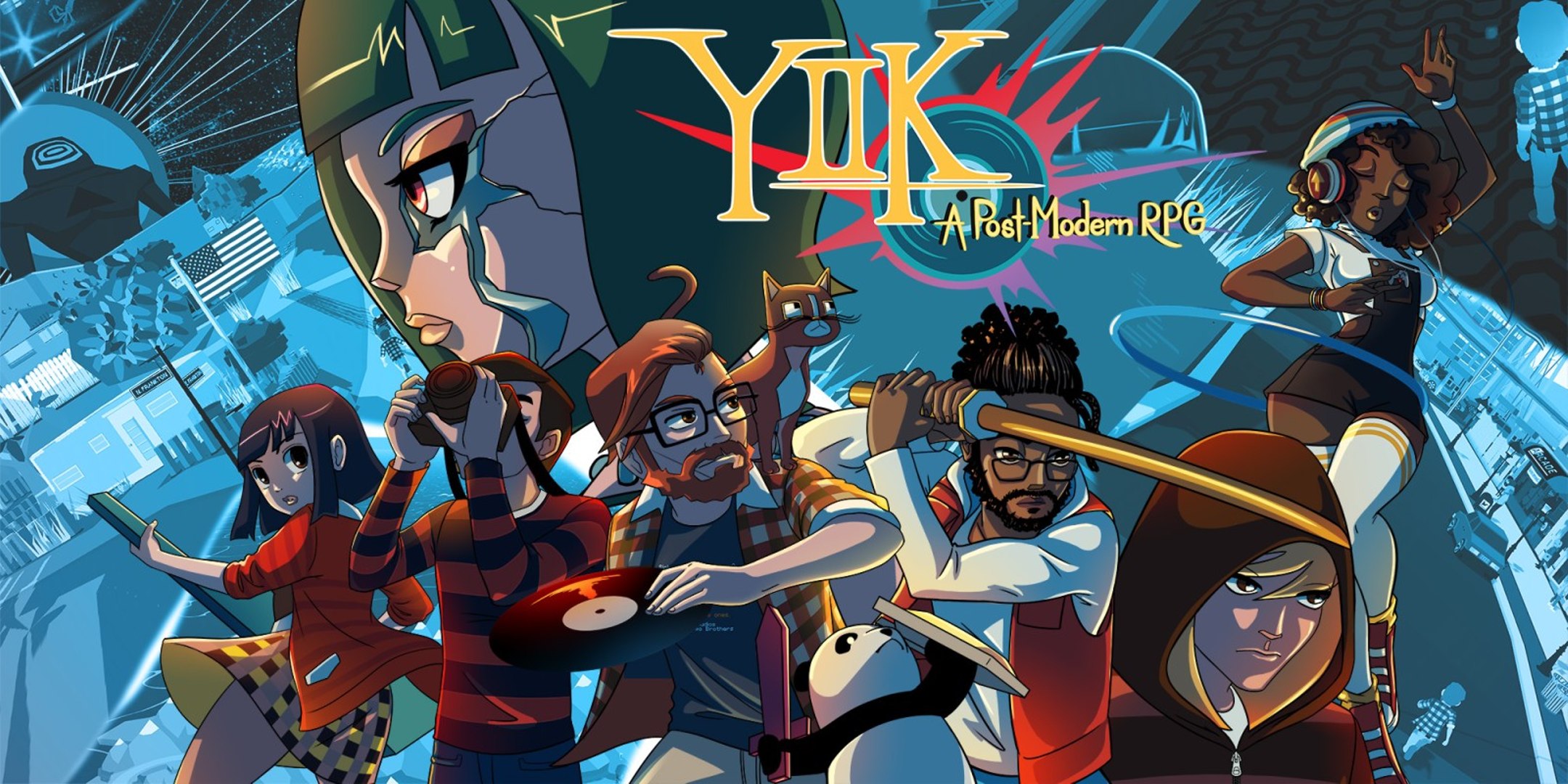 Ackk Studios ha recentemente rivelato i contenuti del prossimo aggiornamento di YIIK: A Postmodern RPG, titolo ora disponibile sui Nintendo Switch europei.
Dopo anni turbolenti di attesa, sin dai tempi di Wii U, l'RPG di Ackk Studios e Ysbryd Games è stato pubblicato il 17 gennaio 2019 sull'eShop di Nintendo Switch.
Potete trovare l'annuncio su Twitter, in calce all'articolo.
Update on Switch patch. Improved overall frame-rate in dungeons, and currently have battle load times are 5.2 seconds. I'll see if I can get it lower. Spending until Tuesday on this one! #gamedev

— Punished Ackk – YIIK Out Now (@AckkStudios) February 10, 2019
---
It's spring of '99 and Alex just returned home from college as a graduate. When a cat steals his grocery list, it starts him on the longest and weirdest journey of his life: women vanishing from elevators, beings made of light, and enemies ranging from smiley faces on springs to giant pandas armed to the teeth are just a few of the unusual things he encounters on his quest.

Join Alex and friends as they explore surreal dungeons filled with puzzles and traps, crash evil parties, peel back the layers of conspiracy and engage in combat based on minigames.

YIIK: A Post-Modern RPG features more than 30 hours of content including a fully-voiced main story campaign with voice actors whose previous works include Borderlands: The Pre-Sequel, Tales of Zestiria, Disgaea 5, Attack on Titan and more. The simple textures and saturated color scheme enhance the supernatural quality of the environments and characters present in this insane adventure.

The soundtrack, featuring compositions from Undertale creator Toby Fox and Hiroki Kikuta of Secret of Mana, is as distinctive as the game itself, including an electroacoustic fusion of jazz, funk, traditional JRPG-style tunes and swing.

"YIIK is an eclectic mix of ideas and crazy audiovisual stimulation inspired by a time when the internet was new and people were only just learning about the strangeness of the world around them," said Andrew Allanson, founder and co-director, Ackk Studios. "Today it's easy to find details on just about anything, but back in 1999, the internet offered up more questions than answers. YIIKexplores the what-could-be that existed before Snopes."

YIIK: A Post-Modern RPG is available on Nintendo Switch, PlayStation 4 and Steam for $19.99 and supports English. Japanese and Simplified Chinese support will be added in Q1 2019.