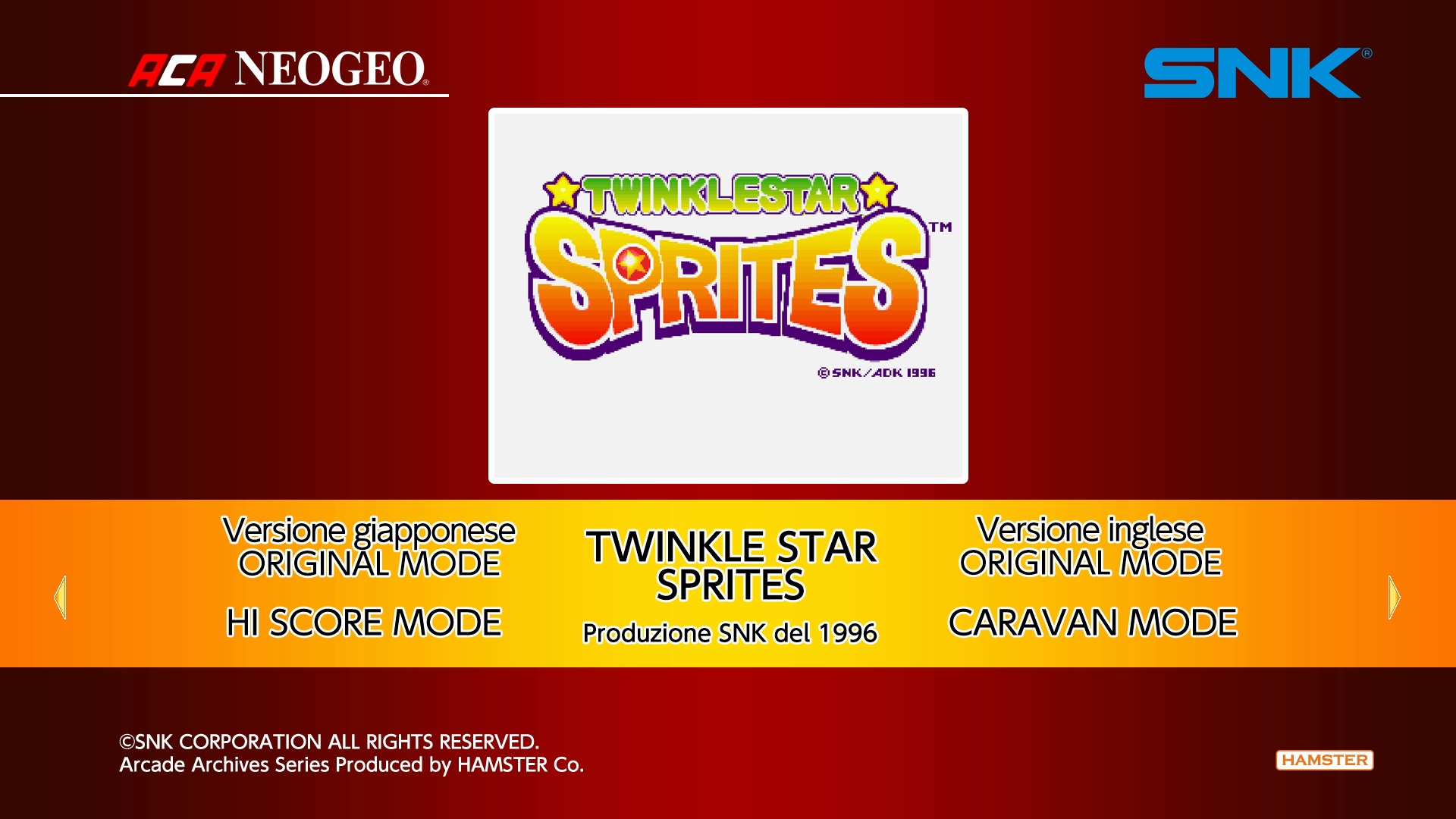 Poco fa abbiamo pubblicato un video gameplay dedicato ad ACA NEOGEO Twinkle Star Sprites,, classico disponibile sui Nintendo Switch europei.
Il titolo shooter game di SNK del 1996 è stato pubblicato da Hamster, come ACA NEOGEO Twinkle Star Sprites, dal 6 dicembre 2018 sull'eShop di Nintendo Switch, al prezzo di €6,99.
Potete trovare informazioni sul titolo in calce all'articolo.
Twinkle Star Sprites is a competitive shooting game released by SNK in 1996. Utilize Chain Explosions, Power Shots, and Bombs to defeat the incoming Enemy Golems, changing them into Attack Characters to assault your opponent! Experience a new style of shooting game with more than enough cute characters flying around to fill the sky!