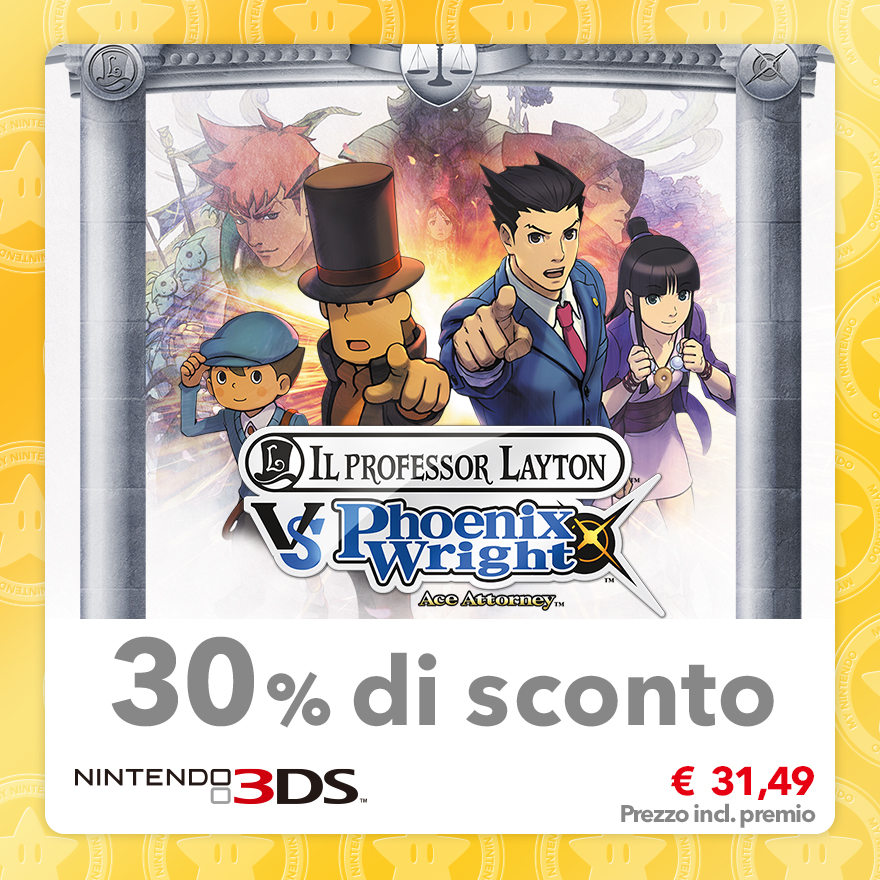 Nintendo ha recentemente aggiornato il catalogo del My Nintendo europeo, introducendo nuovi sconti e premi per i titoli Nintendo 3DS e Wii U.
Da ora potrete infatti scaricare due temi di Super Mario Bros e The Legend of Zelda, oltre ad avere sconti su titoli come Il Professor Layton vs. Phoenix Wright: Ace Attorney, Fire Emblem: The Sacred Stones e Shadow Dragon.
Potete trovare le novità in questione a questo link, o in calce all'articolo.
Sono stati aggiunti come premi due temi e sei sconti

Sono ora disponibili su My Nintendo due nuovi temi per il menu HOME del Nintendo 3DS. In entrambi i temi ci sono cartelle, icone ed effetti sonori presi dal rispettivo gioco per NES. Fai scorrere il touch screen per vedere in azione Mario e Link in versione rétro!

Il professore esperto di puzzle e l'avvocato più in gamba del mondo uniscono le forze in Il Professor Layton vs. Phoenix Wright: Ace Attorney. Due stili di gioco completamente diversi si incontrano: indaga sui misteri di Labyrinthia, risolvendo i puzzle che incontrerai, poi entra in tribunale in modo che sia fatta giustizia!

Torna agli anni 80 con Game & Watch Gallery 3. Include le versioni originali e aggiornate di cinque classici tascabili.