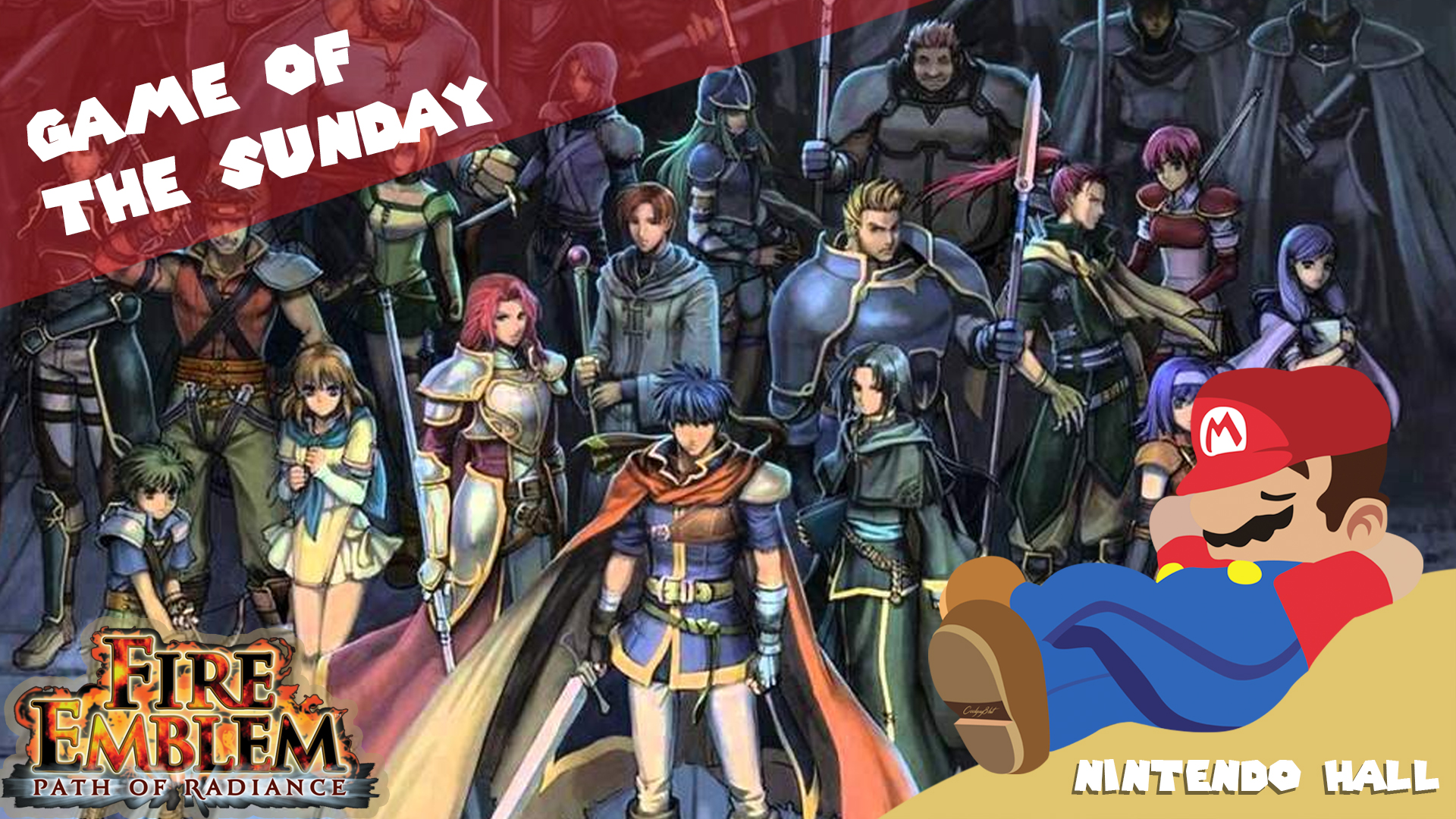 Dopo molto tempo vi proponiamo una rubrica molto "soft" (porn lol), denominata Game of the Sunday, il gioco della domenica per i più italianizzati.
Salvo imprevisti inaspettati, ogni settimana verrà proposto un nuovo video di "Game of the Sunday", che troverete poi nella playlist linkata in video di seguito.
In questa rubrica verranno proposti diverse tipologie di giochi, classici e non, provenienti dall'enorme libreria dei titoli della Grande N (ma anche terzi parti su console Nintendo). 
Ogni gioco provato non implicherà per forza un suo "non ritorno" in futuro. Sarà possibile infatti che uno stesso titolo venga riproposto in più episodi, specialmente se verrà apprezzato dal pubblico.
Così come è detto che un titolo, nel nostro caso riferiamoci al primo che verrà proposto, ovvero Fire Emblem: Path of Radiance per Nintendo Gamecube, possa apparire in futuro in un nuovo episodio di Game of the Sunday, se non addirittura in altri video non legati a questa rubrica.
Insomma che dire godetevi gli episodi, ma sopratutto il primo con Fire Emblem: Path of Radiance.