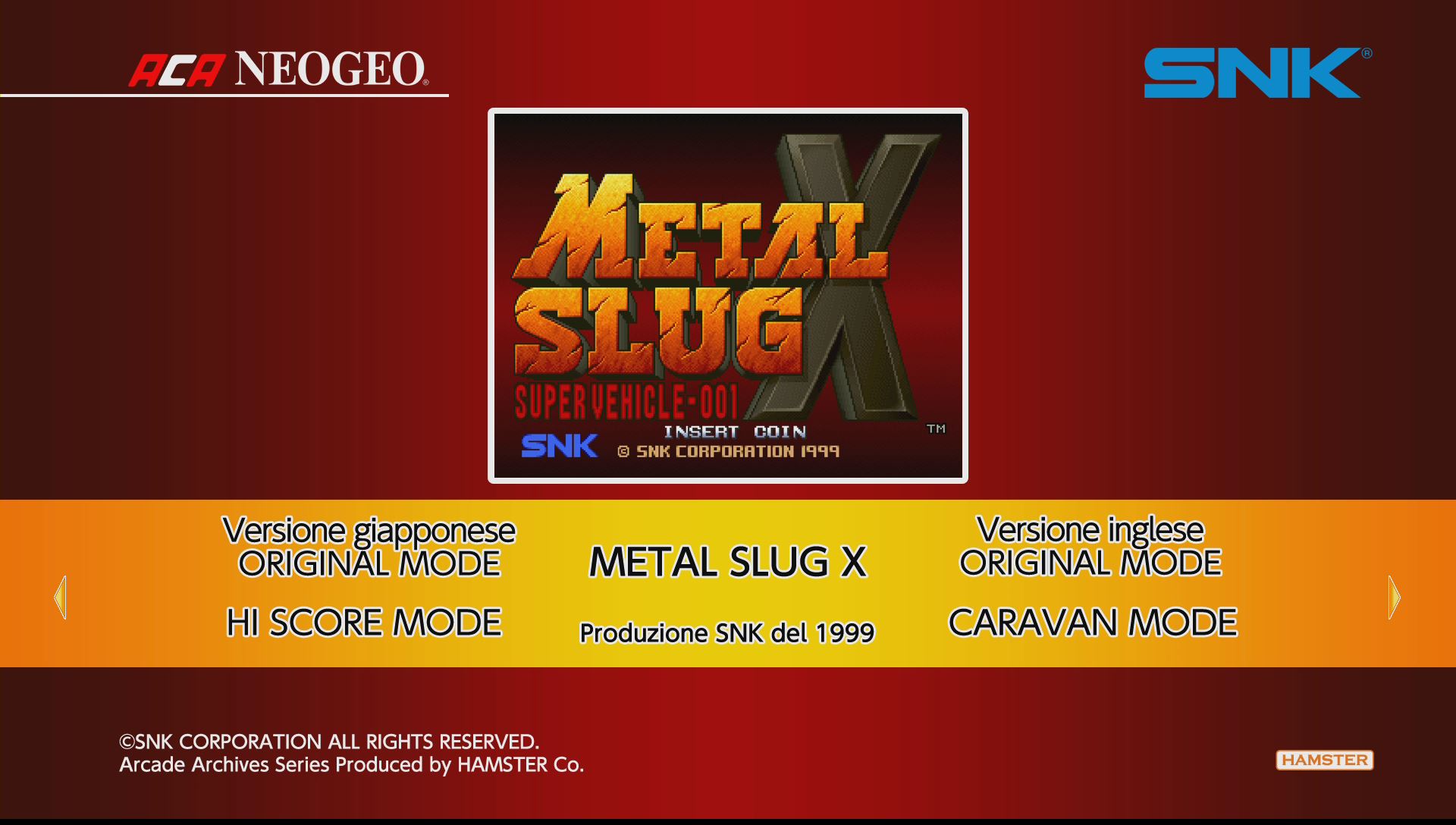 Pochi minuti fa abbiamo pubblicato un video gameplay su ACA NEOGEO METAL SLUG X, titolo arrivato recentemente sui Nintendo Switch europei.
Il titolo fighting game di SNK del 1999 è stato pubblicato da Hamster, come ACA NEOGEO ART OF FIGHTING, oggi, giovedì 5 ottobre 2017 sull'eShop di Nintendo Switch, al prezzo di €6,99.
Il gioco supporterà l'utilizzo dello schermo di Nintendo Switch, oltre ovviamente ai controller Joycon, sia in versione doppia, che in versione singola e il Nintendo Switch Pro Controller.
Potete osservare il video gameplay sul titolo, in calce all'articolo.
---

Jump, attack, dodge! Welcome to the pinnacle of run-and-gun action shooting!

Metal Slug X is an action shooting game released by SNK in 1999. It is a rearranged version of Metal Slug 2. Using Metal Slug 2 as a base, a variety of new weapons and enemies have been added. Furthermore, with position changes of bosses and more, the game's difficulty has been completely readjusted.