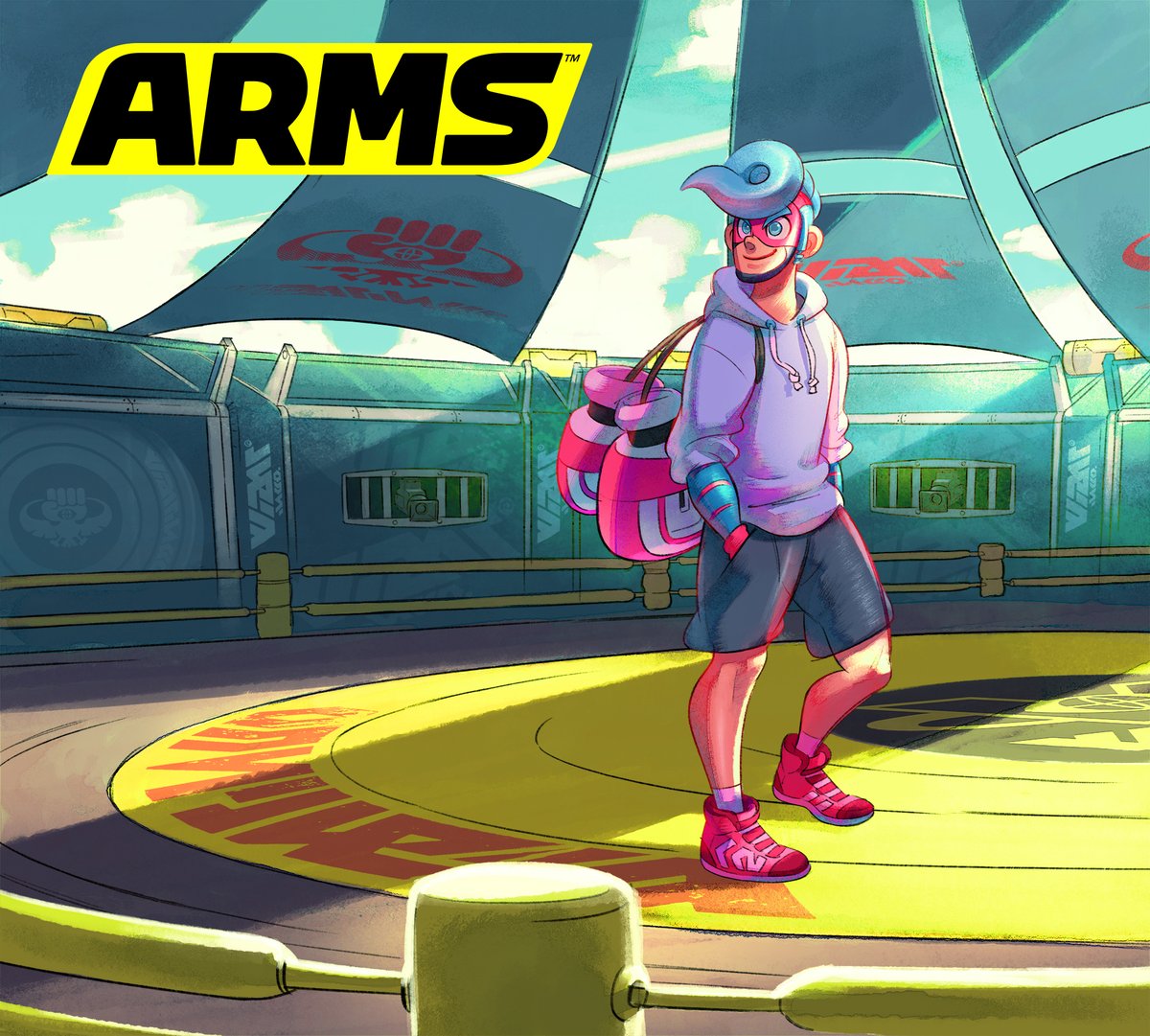 Pochi minuti fa è stato pubblicato il nuovo aggiornamento di ARMS, che ha portato il titolo per Nintendo Switch, alla versione  3.1.0.
Il nuovo nuovo update pubblicato poco fa, è andato a fare altri piccoli aggiustamenti tesi al bilanciamento del titolo, oltre ad aver reso selezionabile il ring di allenamento nelle modalità di gioco.
ARMS Ver.3.1が配信開始!
今までプチプチ組手限定で使われていたステージ、「スパーリングリング」がバトルでも使用可能になりました!

その他、詳しい内容は以下で確認できます。ぜひダウンロードを!https://t.co/tqV3sQqbUh pic.twitter.com/Y9QMsg4eIY

— ARMS(アームズ) (@ARMS_Cobutter) 29 settembre 2017
Potete trovare il changelog completo dell'update, in calce all'articolo.
Version 3.1

The versus stage Sparring Ring can now be selected.

It's a square stage without gimmicks, used in the Warm-Up minigame.
Enjoy some serious bouts while enjoying the soundtrack of the ARMS Official Song (Electro-dance Ver.).
Sparring Ring will also appear as a stage in Ranked Match.

Fixed an issue in Hedlok Scramble where sometimes Guardian and Clapback ARMS would fail to expand.
Fixed issue where the rewards for 1-on-100 would change if played while searching for a Ranked Match.
Adjusted some fighters and ARMS as shown below.


Fighters / Arms
Adjustments
Ninjara
After getting some advice from a Ninja College alum, distance traveled when performing a mid-air mist warp has increased. Mid-air mist warp" refers to the ninja technique performed by dashing after jumping.
Sparky
Increased retraction speed.
Megawatt
Increased extension speed.
Slamamander
Increased extension speed.
Decreased retraction speed.
Biffler
Increased retraction speed.
Blorb
Increased retraction speed.
Adjusted how damage multipliers for Rush attacks function.Total damage when connecting with all hits is unchanged.
Funchuk
Increased the time span from exceeding a target until retraction.
Adjusted how damage multipliers for Rush attacks function. Total damage when connecting with all hits is unchanged.
Fixed issue during online play when Rush damage would increase under certain conditions.
Fixed an issue where at times an opponent's throw could be deflected with a successfully completing throw attack.
Clapback
Decreased Rush attack damage.
Chilla
Decreased curving.
Phoenix
Thunderbird
Decreased homing.
Nade
Tribolt
Chakram
Decreased speed of charge attacks.
---
---
---

ARMS è un gioco di combattimento multiplayer unico, che mescola elementi della boxe e degli sparatutto, in cui lotti usando braccia estensibili.

Il giocatore impugna un Joy-Con per mano e sferra pugni con la destra e la sinistra. I personaggi possono saltare e scattare, e i giocatori possono far curvare i loro colpi ruotando i polsi. Una delle caratteristiche più notevoli è la possibilità di assegnare due tipi di armi personalizzabili a ogni lottatore. Queste armi vanno dai classici guantoni a strumenti più esotici come i boomerang. Ogni arma ha un attributo speciale come fuoco, ghiaccio, vento ed elettricità che si attiva caricando il colpo.

Combattendo, i giocatori accumuleranno ricompense in valuta del gioco da usare nel Palio delle armi, una divertente modalità in cui si possono vincere nuove parti e abilità. Questo frenetico gioco include incontri 1 contro 1 e 2 contro 2*, per battaglie sempre all'insegna del caos e del divertimento.