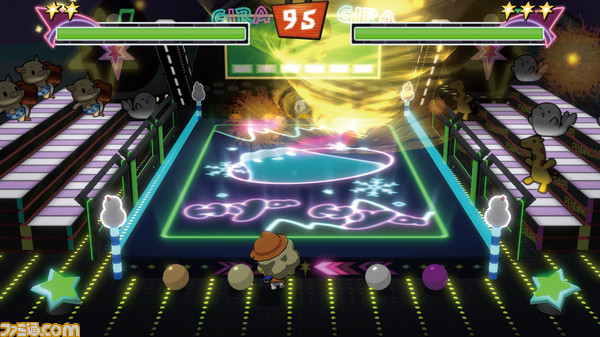 Poche ore fa, Famitsu ha pubblicato i primissimi screenshots del remake di Penguin Wars, un classico titolo per Game Boy, presto in arrivo sui Nintendo Switch giapponesi.
Penguin Wars è un titolo arcade datato 1990, pubblicato su diverse piattaforme, tra cui anche il primo Game Boy e il NES, conosciuto in Europa con il nome di King of the Zoo.
Ebbene il titolo remake è attualmente in sviluppo per Nintendo Switch presso City Connection (già autori di  Soldam: Drop, Connect, Erase) ed è attualmente a circa il 75% di completamento.
Nel remake saranno disponibili sia la modalità multiplayer locale che online, con un massimo di quattro giocatori per quelle locali, presente anche una modalità storia, con la crescita del proprio personaggio. 
Oltre alle versioni moderne delle musiche del gioco, verranno inseriti dei brani di artisti attivi nella scena musicale "da gaming", ripresi sia all'interno che all'esterno del Giappone. Il remake di Penguin Wars verrà pubblicato il prossimo Autunno sui Nintendo Switch giapponesi.
via: 1