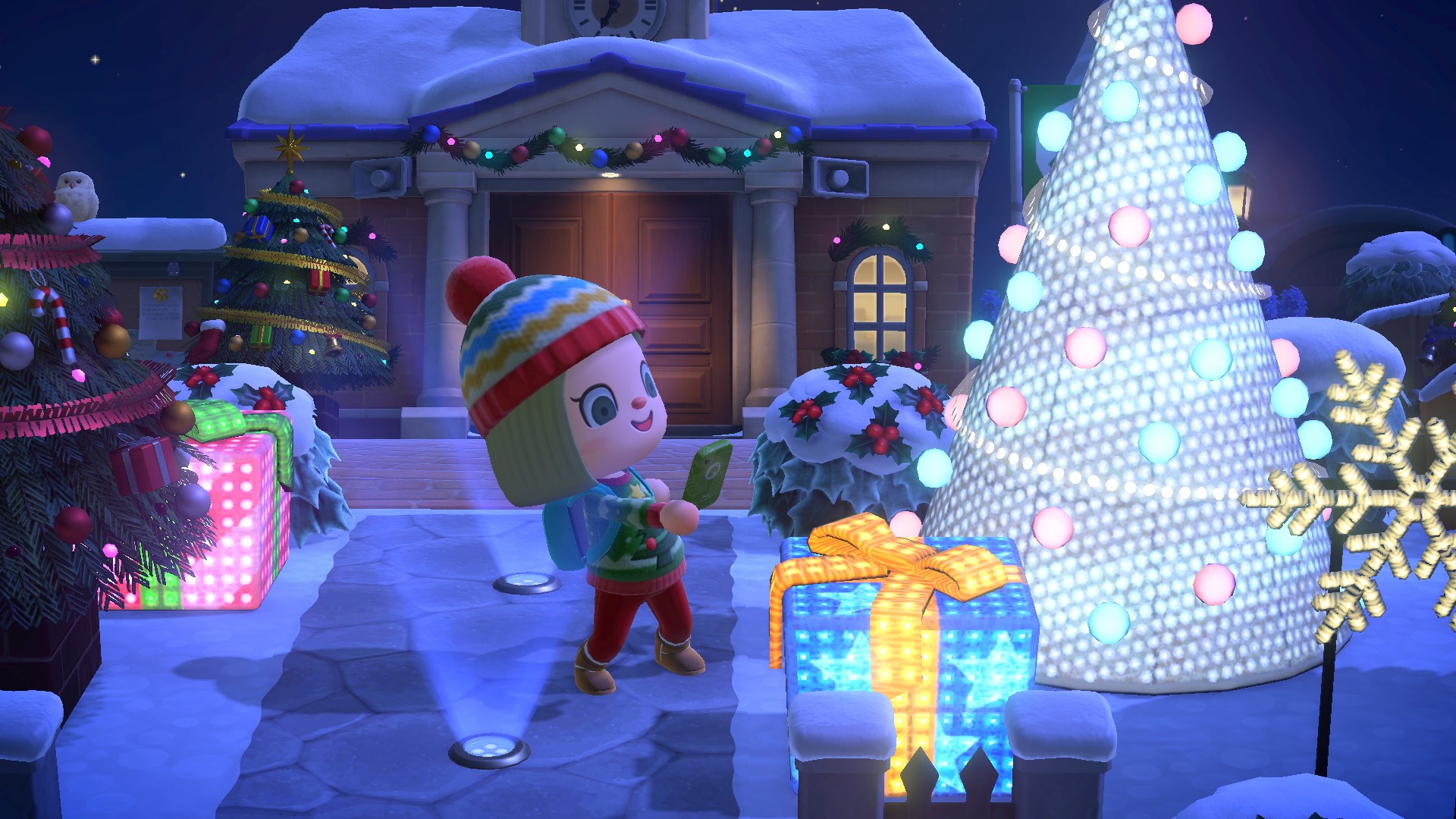 Nintendo ha recentemente pubblicato un nuovo update Animal Crossing: New Horizons, ora aggiornato alla versione 1.6.0 sui Nintendo Switch europei.
---
---
Animal Crossing: New Horizons, il nuovo capitolo della rilassante serie simulativa di Nintendo, è stato pubblicato il 20 marzo 2020 sui Nintendo Switch europei e americani.
Vi ricordiamo inoltre la nostra guida, che vi mostrerà le differenze tra le opere d'arte false e autentiche di Volpolo in Animal Crossing: New Horizons.
Potete trovare il changelog dell'update di seguito.
---
Ver. 1.6.0 (Released November 19, 2020)

The software has been updated if you see "Ver. 1.6.0" in the upper-right corner of the title screen.

General updates

Two seasonal events, Turkey Day and Toy Day, have been added.
Residents can visit Resident Services to put in a request to increase the capacity of their home storage.
Luna can now offer random dream destinations by selecting the "Surprise me" option.
A new feature for transferring save data between different systems has been added.

This feature only transfers save data for Animal Crossing: New Horizons. When necessary, please use the Nintendo Switch "Transfer Your User Data" feature as well. Learn more about save data transfer here.

The following content has also been added:

Additional Nook Miles redemption items.
Additional limited-time seasonal items from Nook Shopping.
Additional DIY recipes that use seasonal materials.
Additional Animal Crossing: Pocket Camp collaboration item.

Fixed issues

Other adjustments and corrections were made to improve the game play experience.