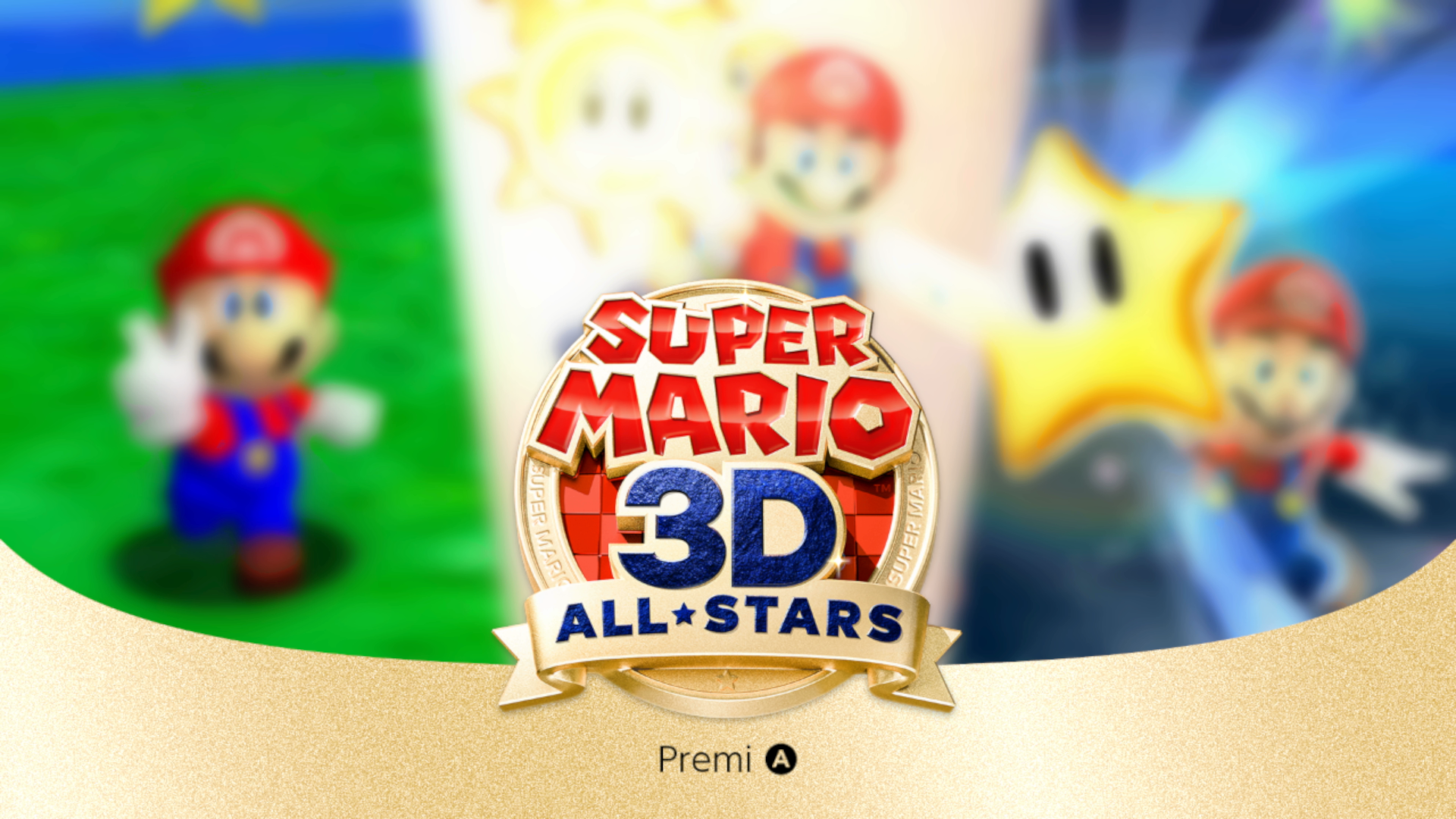 Nintendo ha recentemente pubblicato un update per Super Mario 3D All-Stars, raccolta ora aggiornata alla versione 1.1.0 su Nintendo Switch.
---
---
L'ormai blasonata raccolta dei Super Mario 3D, contenente a se Super Mario 64, Super Mario Sunshine e Super Mario Galaxy, è stata pubblicata il 18 settembre 2020 su Nintendo Switch.
Potete trovare il changelog dell'update di seguito.
---
Ver. 1.1.0 (Released November 16, 2020)

General

Players can now invert the camera controls within all three individual titles.
Super Mario Sunshine now supports the Nintendo GameCube controller (sold separately). Players can now play this title using the same controls as found in the original GameCube release.

The Nintendo GameCube controller for Super Mario Sunshine is supported only in TV mode.
You'll need the GameCube Controller Adapter (sold separately) to use this controller with your Nintendo Switch system. Information on connecting this adapter and controller can be found here.
The Nintendo Switch Lite system does not support this controller option.
All button displays within Super Mario Sunshine will not reflect the Nintendo GameCube controller.

Other general fixes have been applied to improve overall gameplay across all three titles.
---
Optimized versions of 3D Mario games Super Mario 64, Super Mario Sunshine and Super Mario Galaxy are coming to Nintendo Switch in one package. In addition to having higher resolutions than their original versions, the games have been optimized for a smooth gameplay experience on Nintendo Switch. Super Mario 3D All-Stars also includes an in-game music-player mode to play the music and songs from all three games. Players can also listen to music on their Nintendo Switch systems when the screen is off. A limited production of Super Mario 3D All-Stars launches exclusively for the Nintendo Switch family of systems on Sept. 18 and will be available until approximately March 31, 2021.