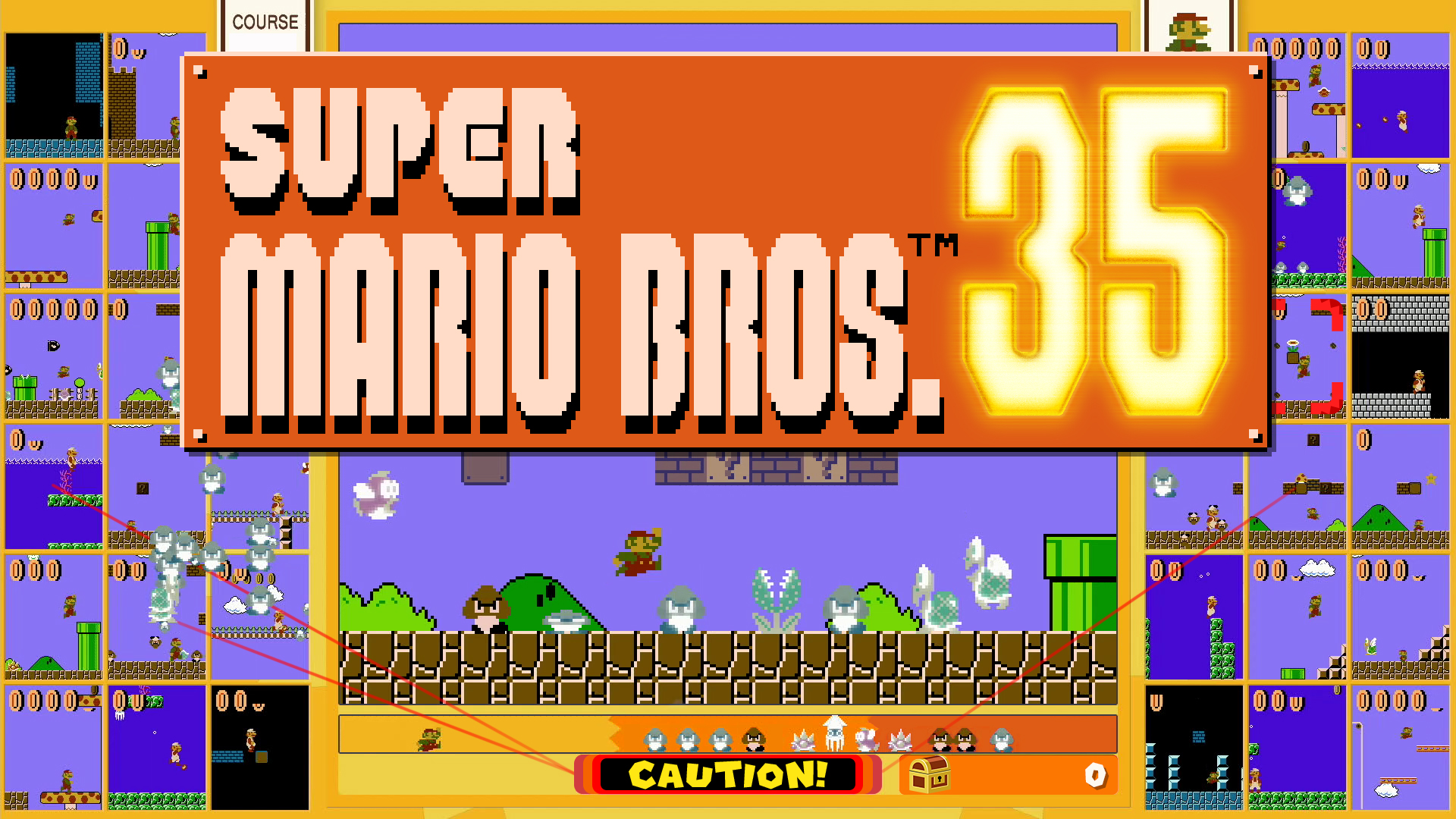 Nintendo ha recentemente rilasciato sullo store Super Mario Bros. 35, disponibile da questo momento sul Nintendo Switch Online.
titolo online competitivo basato sul classico Super Mario Bros, è accessibile ai membri del Nintendo Switch Online dal 1 ottobre 2020. 
Potete trovare il video pubblicato di seguito.
---
---
Super Mario Bros. 35: Welcome to Super Mario Bros. … with 35 players! In this competitive online battle game, 35 players will compete to be the last Mario standing … or running. Enemies defeated will be sent to other players' courses, but that also works the other way around! Players can activate special items to try and outpace their opponents. Super Mario Bros. 35 launches on Oct. 1 as a digital-only game exclusive to Nintendo Switch Online members. The game will be playable until March 31, 2021.