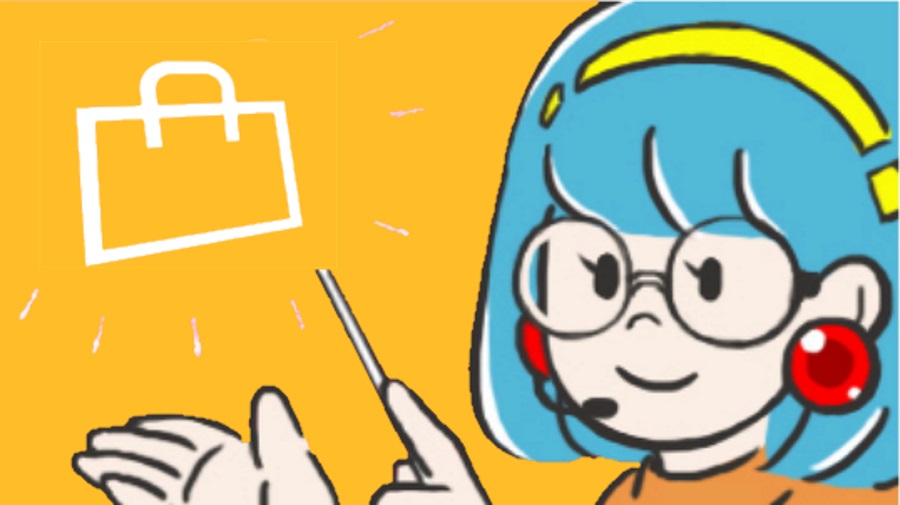 Nintendo of Europe ha svelato la lista delle uscite settimanali dell'eShop di Nintendo Switch, disponibili dal 24 settembre 2020, eccetto ove diversamente indicato.
Questa settimana vede l'arrivo di Kirby Fighters 2, Going Under, Lost Ember ed altri titoli, oltre ai soliti sconti.
Di seguito la lista in dettaglio:
SWITCH eShop
Download
Big-Bobby-Car: The Big Car
Trollhunters: Defenders of Arcadia
Alluris
Anti Hero Bundle
Breakpoint
Car Driving School Simulator
Cooking Tycoons 2: 3 in 1 Bundle
Gothic Murder: Adventure That Changes Destiny
Great Conqueror Rome
Indie Darling Bundle Vol. 1
Micro Picro Racers
My Diggy Dog 2
Orbt XL
Perky Little Things
Rebel Galaxy Outlaw
Rivals of Aether
RollerCoaster Tycoon 3: Complete Edition
Secrets of Me
Selfy Collection The Dream Fashion Stylish
Twin Breaker: A Sacred Symbols Adventure
Unrailed!
Vigor (free-to-play)
Arcade
/
Demo
Strawberry Vinegar
Tools Up!
Preorder
Empire of Sin
Fitness Boxing 2: Rhythm & Exercise
Monster Hunter Rise
DLC
Cadence of Hyrule – Symphony of the Mask
Civilization VI – Byzantium & Gaul Pack
Sconti
Title
Content Type
Discount
Sale Start Date
Sale End Date
Astebreed
(PLAYISM)
Game – Digital Only
60% off
22/09/2020 00:00 LT
05/10/2020, 23:59 LT
Bloodstained: Curse of the Moon 2
(Inti Creates)
Game – Digital Only
30% off
23/09/2020 09:00 LT
06/10/2020, 23:59 LT
Blaster Master Zero
(Inti Creates)
Game – Digital Only
50% off
23/09/2020 09:00 LT
06/10/2020, 23:59 LT
Bloodstained: Curse of the Moon
(Inti Creates)
Game – Digital Only
50% off
23/09/2020 09:00 LT
06/10/2020, 23:59 LT
For The King
(Curve Digital)
Game – Dual Distribution
60% off
24/09/2020 00:00 LT
15/10/2020, 23:59 LT
Velocity 2X
(Curve Digital)
Game – Digital Only
75% off
24/09/2020 00:00 LT
15/10/2020, 23:59 LT
Rogue Aces
(Curve Digital)
Game – Digital Only
75% off
24/09/2020 00:00 LT
15/10/2020, 23:59 LT
Bulletstorm: Duke of Switch Edition
(Gearbox Publishing)
Game – Digital Only
75% off
24/09/2020 00:00 CEST
14/10/2020, 23:59 LT
Duke Nukem 3D: 20th Anniversary World Tour
(Gearbox Publishing)
Game – Digital Only
50% off
24/09/2020 00:00 CEST
14/10/2020, 23:59 LT
FINAL FANTASY VII
(SQUARE ENIX)
Game – Digital Only
50% off
24/09/2020 15:00 CEST
30/09/2020, 23:59 LT
FINAL FANTASY VIII Remastered
(SQUARE ENIX)
Game – Digital Only
50% off
24/09/2020 15:00 CEST
30/09/2020, 23:59 LT
Final Fantasy IX
(SQUARE ENIX)
Game – Digital Only
50% off
24/09/2020 15:00 CEST
30/09/2020, 23:59 LT
FINAL FANTASY X/X-2 HD Remaster
(SQUARE ENIX)
Game – Dual Distribution
50% off
24/09/2020 15:00 CEST
30/09/2020, 23:59 LT
FINAL FANTASY XII THE ZODIAC AGE
(SQUARE ENIX)
Game – Dual Distribution
50% off
24/09/2020 15:00 CEST
30/09/2020, 23:59 LT
I am Setsuna
(SQUARE ENIX)
Game – Digital Only
50% off
24/09/2020 15:00 CEST
30/09/2020, 23:59 LT
R-Type Dimensions EX
(Tozai Games)
Game – Digital Only
50% off
24/09/2020 00:00 CEST
08/10/2020, 23:59 LT