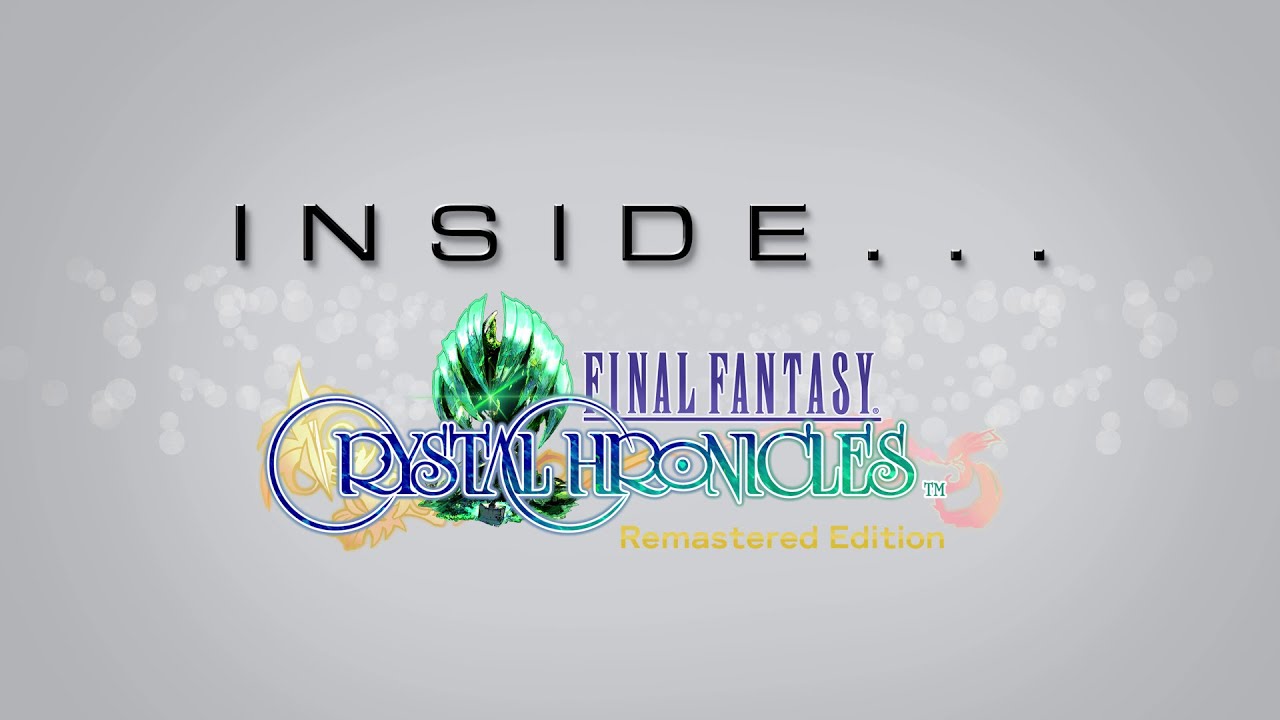 Square Enix ha pubblicato un video dietro le quinte dedicato a Final Fantasy Crystal Chronicles Remastered Edition, in arrivo questa settimana su Nintendo Switch.
Al termine della trama principale, sarà infatti possibile accedere ai nuovi labirinti inediti e non presenti nella versione originale del titolo, con tanto di nuovi accessori, armi e armature.
La remastered del capitolo della serie, approdato originariamente su Nintendo GameCube nel 2004 in Europa, sarà pubblicata il prossimo 27 agosto 2020 su Nintendo Switch.
Potete trovare il video pubblicato di seguito
---
---
CRYSTAL BEARERS UNITE THIS AUGUST IN FINAL FANTASY CRYSTAL CHRONICLES REMASTERED EDITION

Exciting New Mimic Feature Announced for Highly Anticipated Release

LOS ANGELES (May 28, 2020) – SQUARE ENIX® today announced that FINAL FANTASY® CRYSTAL CHRONICLES® Remastered Edition, the anticipated refresh of the beloved action-RPG adventure, will be available on August 27, 2020 for the Nintendo Switch™ system, the PlayStation®4 computer entertainment system and iOS and Android mobile devices*, allowing adventurers to team up with cross-platform play.

To watch the new FINAL FANTASY CRYSTAL CHRONICLES Remastered Edition trailer, visit: https://youtu.be/cJLiLWQnRvE.

Alongside updates to the visuals and audio, FINAL FANTASY CRYSTAL CHRONICLES Remastered Edition features a number of enhancements to make the experience more enchanting than ever. Character voiceovers, online multiplayer** with cross-play functionality, new items, and challenging new dungeons and bosses await as players explore a stunning fantasy world and make new memories, calling upon magic and might as they bond with fantastic characters and team up with friends to take down fearsome foes through fun action-RPG gameplay.

Additionally, FINAL FANTASY CRYSTAL CHRONICLES Remastered Edition introduces a brand-new 'Mimic' feature which will allow players to take the form of various characters they meet on their journey. By collecting stamps and visiting Moogle Houses, or completing difficult dungeons, players will acquire unique crystals which will allow them to change their appearance to that of their favorite FINAL FANTASY CRYSTAL CHRONICLES characters and continue their adventure in style.

FINAL FANTASY CRYSTAL CHRONICLES Remastered Edition is rated T (Teen) and will be available on the Nintendo Switch™ system, PlayStation®4 system, the App Store® and Google Play™ Store on August 27, 2020*. For more information visit https://sqex.link/tig.