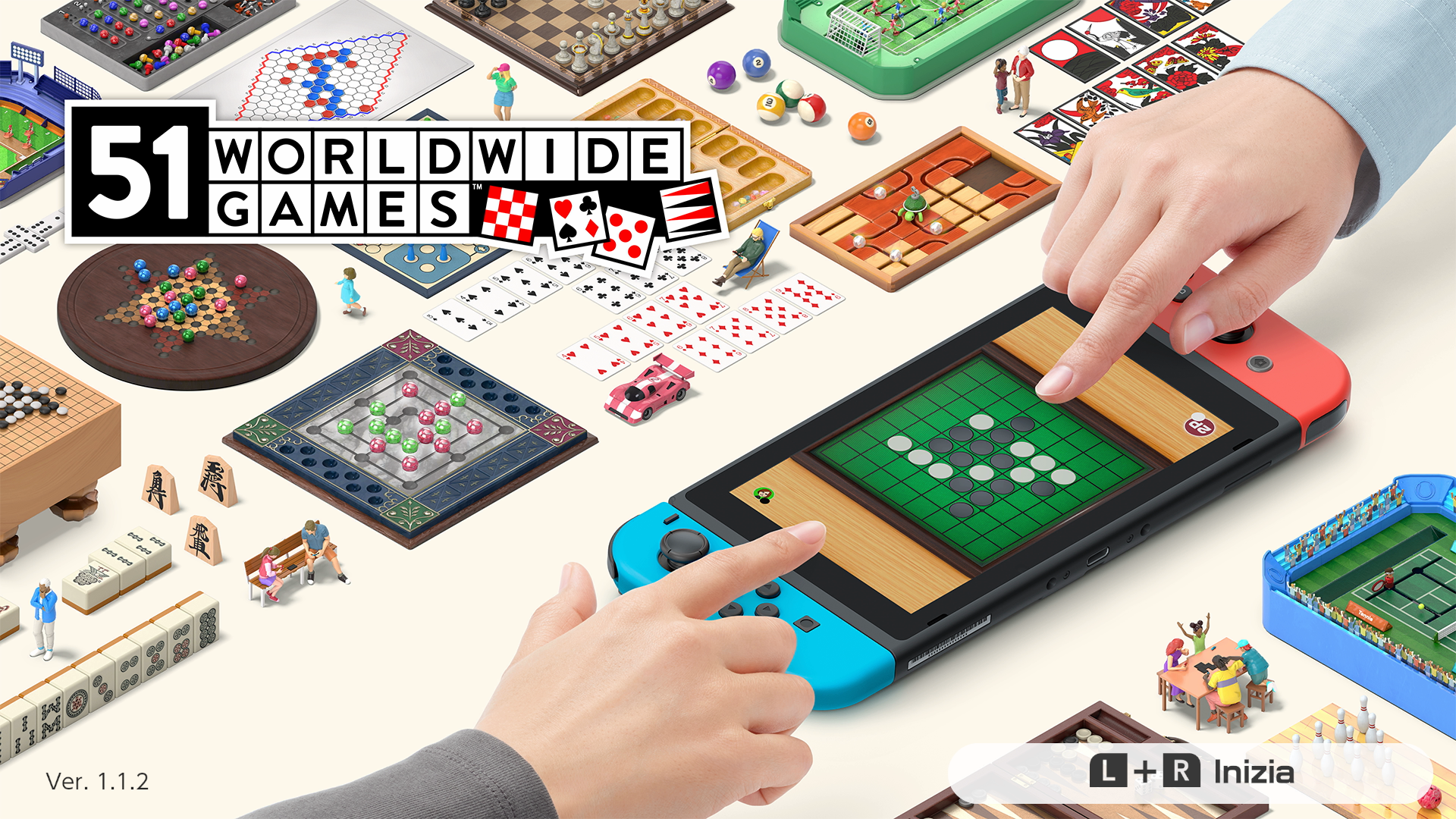 Recentemente è stato pubblicato un update per Clubhouse Games: 51 Worldwide Classics, ora aggiornato alla versione 1.1.2 sui Nintendo Switch europei.
---
---
La raccolta contenente ben 51 classici giochi da tavolo, è disponibile già dallo scorso 5 giugno 2020 sull'eShop europeo e americano di Nintendo Switch.
Potete trovare il changelog dell'update di seguito.
---
Ver. 1.1.2 (Released July 28, 2020)

General

In ludo, when there are no pieces on the board that can be moved, you can now only re-roll the dice the number of times that the Starting Threshold was set to.
Raised the maximum Play Count for each game from 99 to 999.
Improved the stability of synchronous communication when playing online.
In Riichi mahjong, fixed an issue that caused 1,000 points from the scoring stick to vanish when Ron was called at the same time as Riichi.
In Riichi mahjong, fixed an issue that allowed players to win by picking up a tile while in furiten.
In Riichi mahjong, fixed an issue that caused players to make a "Closed Kan," which changed the tiles needed to win after calling Riichi.
In Renegade, fixed an issue where the CPU wouldn't move, preventing the game from progressing.
In Texas Hold'em, fixed an issue with the process for determining priority when multiple players have the same hand.
In the Game Globe, fixed an issue that caused some information in the Personal Best section to be displayed incorrectly.
Fixed an issue that prevented the game from progressing when certain steps were performed in Last Card, fishing, Riichi mahjong, Chinese checkers, billiards (9-Ball), checkers, chess, shogi, mini shogi, backgammon, and slot cars.
Fixed several other issues to make for a more pleasant gaming experience.
---
Condividi il divertimento!

51 Worldwide Games: Local Multiplayer Guest Edition è un software per Nintendo Switch scaricabile gratuitamente dal Nintendo eShop che permette a un massimo di tre utenti di collegare la propria console con quella di un utente che possiede il gioco completo, sfruttando la comunicazione wireless locale. Può essere usato per divertirsi in locale con una selezione dei giochi inclusi in 51 Worldwide Games o per provare la modalità Mosaico!

Questo software consente anche di giocare alle versioni a sé stanti dei seguenti giochi:

Domino
4 di fila
Presidente
Pista elettrica

Provali per avere un'anteprima di ciò che troverai nel gioco completo!

---

Discover and play 51 tabletop games from around the world

With board games, card games, sports games, solitaires, and even a piano keyboard, Clubhouse Games: 51 Worldwide Classics is an eclectic collection of games of games to play and discover on your Nintendo Switch system.

Each game includes how-to-play instructions and trivia tidbits. Defeat all difficulty levels of CPU opponents to become a master of each game! Play on the go, on the TV, or with others locally or online*.