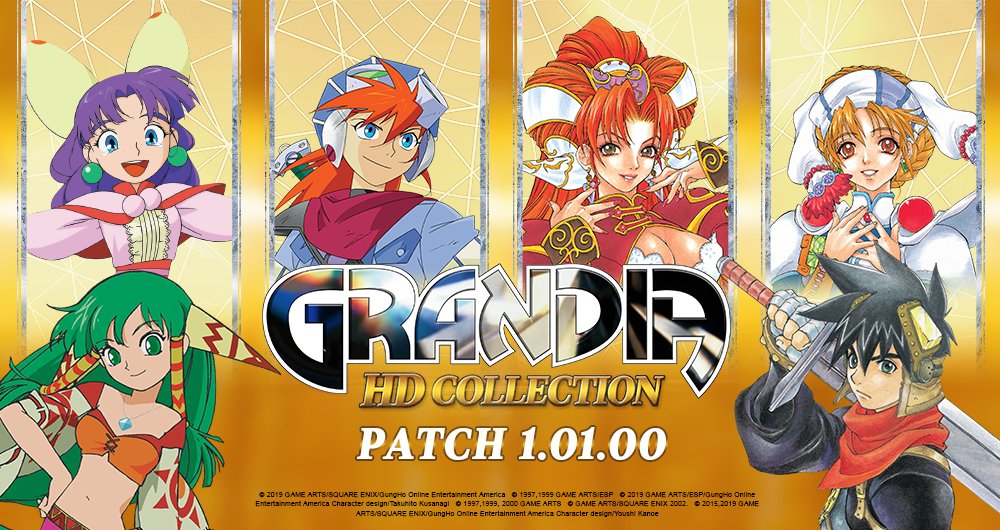 GungHo Online Entertainment America ha pubblicato un update per Grandia HD Collection ora aggiornato alla versione 1.01.00 sui Nintendo Switch europei.
La remastered dei due classici titoli JRPG di Game Arts, e' disponibile sull'eShop europeo e americano di Nintendo Switch dallo scorso 16 agosto 2019.
Potete trovare il changelog dell'update di seguito.
We are currently fixing an issue in the GRANDIA HD Collection that occurs when Japanese Language is selected along with English Audio. This will be fixed in patch 1.01.01 that will be available as soon as possible. We apologize for the inconvenience and ask for your patience. pic.twitter.com/1JflyXERQL

— GungHo Online (@GungHo_America) March 25, 2020
---
Two quintessential RPGs have finally gone portable on one of gaming's most popular console/handheld hybrid platforms. The highly anticipated GRANDIA HD Collection for the Nintendo Switch is here

Due giochi di ruolo per eccellenza sono finalmente diventati portatili su una delle console ibride più popolari. Diamo il benvenuto al tanto atteso GRANDIA HD Collection per Nintendo Switch.