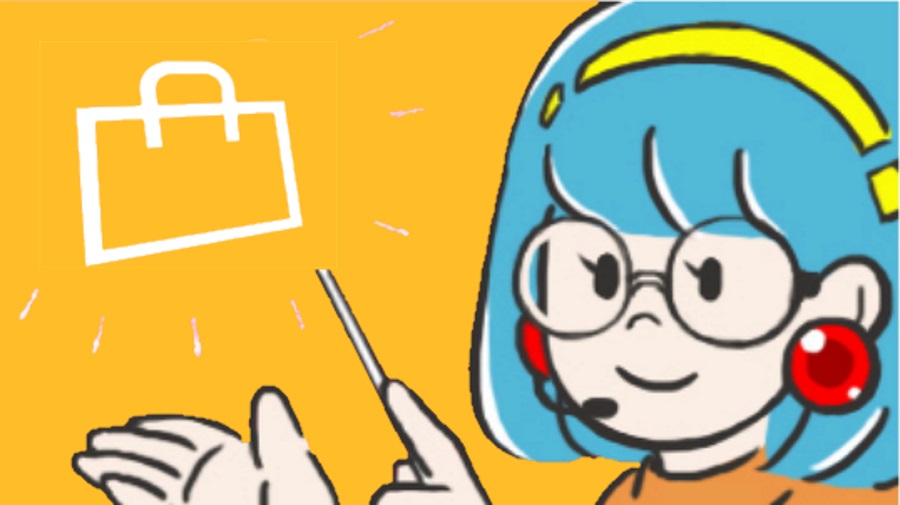 Nintendo of Europe ha svelato la lista delle uscite settimanali dell'eShop di Nintendo Switch, disponibili dal 20 febbraio 2020, eccetto ove diversamente indicato.
Questa settimana vede l'arrivo di Devil May Cry 3 Special Edition, Under Night In-Birth Exe:Late[cl-r], Vitamin Connection ed altri titoli, oltre ai soliti sconti sui giochi presenti sull'eShop di 3DS e Wii U.
Di seguito la lista in dettaglio:
SWITCH eShop
Download
Devil May Cry 3 Special Edition
Under Night In-Birth Exe:Late[cl-r]
Vitamin Connection
Ciel Fledge: A Daughter Raising Simulator
SEGA Ages Puyo Puyo 2
3000th Duel
Blood Breed
Blood will be Spilled
Brief Battles
Psikyo Shooting Stars Bravo
Corridor Z
Dark Tower
Double Dragon & Kunio-kun: Retro Brawler Bundle
Ego Protocol: Remastered
Escape First
Fishing Adventure
Fred3ric
King Lucas
Knightin'+
Last Encounter
Lines XL
Oddmar
Otherworldly
Sudoku Relax 4 Winter Snow
Tower of Babel: No Mercy
Ubermosh: Omega
Uncharted Tides: Port Royal
Warface
Arcade
???
Demo
Brotherhood United
Langrisser I & II
Preorder
ibb & obb
Murder by Numbers
Naruto Shippuden: Ultimate Ninja Storm 4 Road to Boruto
DLC
Sco
nti eShop
Title
Content Type
Discount
Sale Start Date
Sale End Date
Aragami – Shadow Edition
(Merge Games)
Game – Dual Distribution
50% off
17.02.2020, 15:00 CET
01/03/2020, 23:59 local time
The Long Reach
(Merge Games)
Game – Digital Only
80% off
17.02.2020, 15:00 CET
01/03/2020, 23:59 local time
Blossom Tales: The Sleeping King
(FDG Entertainment)
Game – Digital Only
50% off
19.02.2020, 15:00 CET
18/03/2020, 23:59 local time
Oceanhorn – Monster of Uncharted Seas
(FDG Entertainment)
Game – Digital Only
50% off
19.02.2020, 15:00 CET
18/03/2020, 23:59 local time
Torchlight II
(Perfect World)
Game – Digital Only
30% off
19.02.2020, 00:00 CET
29/02/2020, 23:59 local time
Hob: The Definitive Edition
(Perfect World)
Game – Digital Only
30% off
19.02.2020, 00:00 CET
29/02/2020, 23:59 local time
Ashen
(Annapurna Interactive)
Game – Digital Only
20% off
20.02.2020, 15:00 CET
27/02/2020, 23:59 local time
Gorogoa
(Annapurna Interactive)
Game – Digital Only
50% off
20.02.2020, 15:00 CET
27/02/2020, 23:59 local time
Gone Home
(Annapurna Interactive)
Game – Digital Only
50% off
20.02.2020, 15:00 CET
27/02/2020, 23:59 local time
Darkwood
(Crunching Koalas)
Game – Digital Only
35% off
20.02.2020, 15:00 CET
27/02/2020, 23:59 local time
Nine Parchments
(Frozenbyte)
Game – Digital Only
70% off
20.02.2020, 15:00 CET
05/03/2020, 23:59 local time
Trine 3: The Artifacts of Power
(Frozenbyte)
Game – Digital Only
70% off
20.02.2020, 15:00 CET
05/03/2020, 23:59 local time
Trine 2: Complete Story
(Frozenbyte)
Game – Digital Only
70% off
20.02.2020, 15:00 CET
05/03/2020, 23:59 local time
Trine Enchanted Edition
(Frozenbyte)
Game – Digital Only
70% off
20.02.2020, 15:00 CET
05/03/2020, 23:59 local time
Moorhuhn Remake
(Higgs Games)
Game – Digital Only
20% off
20.02.2020, 00:00 local time
19/03/2020, 23:59 local time
The Escapists: Complete Edition
(Team17)
Game – Digital Only
66% off
20.02.2020, 15:00 CET
01/03/2020, 23:59 local time
The Way Remastered
(SONKA )
Game – Digital Only
90% off
21.02.2020, 15:00 local time
22/03/2020, 23:59 local time
Astro Bears
(SONKA)
Game – Digital Only
80% off
21.02.2020, 00:00 local time
22/03/2020, 23:59 local time
Graveyard Keeper
(tinyBuild Games)
Game – Digital Only
50% off
21.02.2020, 15:00 CET
09/03/2020, 23:59 local time
Streets of Rogue
(tinyBuild Games)
Game – Digital Only
50% off
21.02.2020, 15:00 CET
09/03/2020, 23:59 local time
Hello Neighbor
(tinyBuild Games)
Game – Dual Distribution
50% off
21.02.2020, 15:00 CET
09/03/2020, 23:59 local time
Hello Neighbor Hide and Seek
(tinyBuild Games)
Game – Dual Distribution
50% off
21.02.2020, 15:00 CET
09/03/2020, 23:59 local time
Permanent Price Drops
Title                          
 Content Type
Price Drop Effective From
Price Point on Nintendo eShop*
Toki
(Microids)
Game – Dual Distribution
20.02.2020, 15:00 CET
€14.90 / £13.40 / CHF 20.90Previously
€34.99 / £29.99 / CHF 39.90
Super Chariot
(Microids)
Game – Dual Distribution
20.02.2020, 15:00 CET
€14.90 / £13.40 / CHF 20.90Previously
€19.99 / £17.99 / CHF 28.00