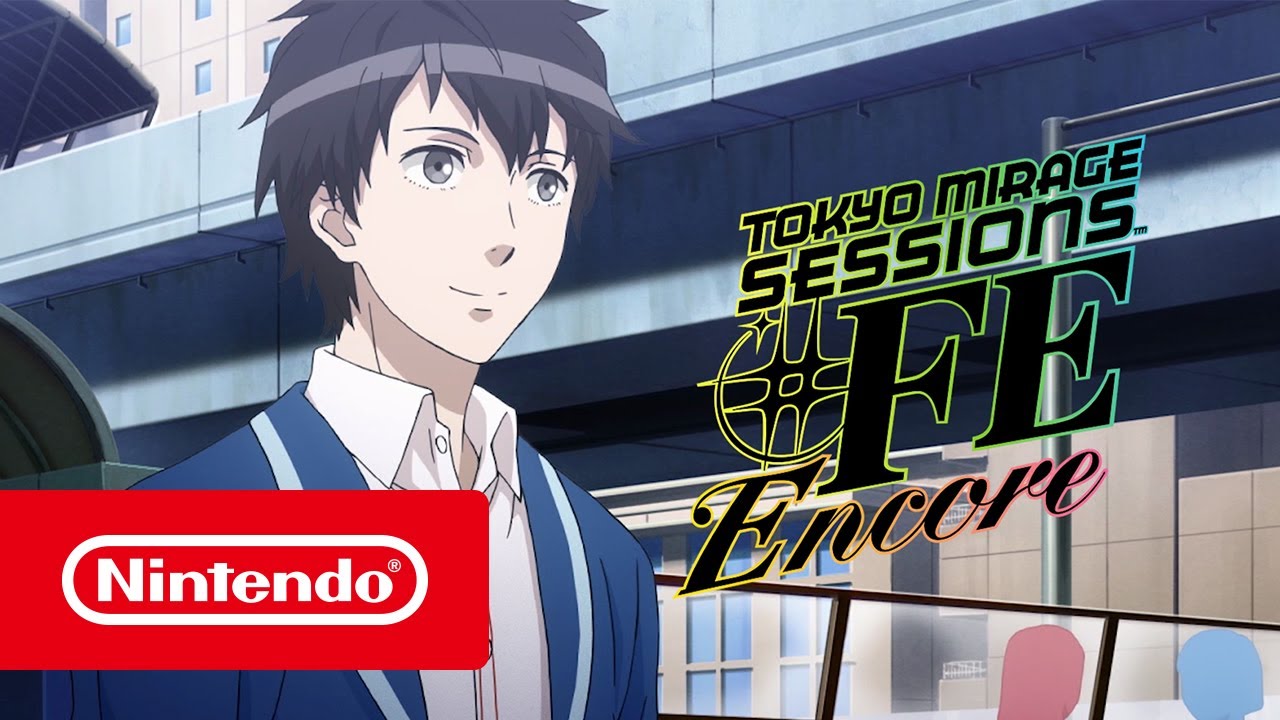 Nintendo ha pubblicato il trailer di lancio di Tokyo Mirage Sessions ♯FE Encore, disponibile da questo momento su Nintendo Switch.
---
Da quanto è emerso dal sito ufficiale giapponese di Nintendo, Tokyo Mirage Sessions ♯FE Encore si baserà sulla versione occidentale rilasciata qualche anno fa sui Wii U europei e americani (in Occidente insomma, stavolta però varrà per la release di tutto il mondo.
Come forse alcuni di voi ricorderanno infatti, la versione Occidentale del titolo a suo tempo ricevette alcuni cambiamenti in merito ai vestiti dei personaggi (alcuni secondo la Nintendo di allora troppo succinti), oltre alla rimozione del DLC alle terme ""To the Secret Hot Springs GO!".
---
Il JRPG di ATLUS facente parte della serie di Fire Emblem, approdato qualche anno fa su Wii U, fa il suo ritorno su Nintendo Switch in Europa dal 17 gennaio 2020.
Potete trovare il trailer pubblicato di seguito.
---
Il gioco che ha fatto incontrare i mondi di Fire Emblem e ATLUS è in arrivo su Nintendo Switch. Tokyo Mirage Sessions ♯FE Encore è la versione per Nintendo Switch del celebre GdR uscito in origine su Wii U. Questa nuova versione include un brano inedito, nuovi elementi della storia e la possibilità di giocare dovunque!

---

Slay strategically in deep, stylish RPG battles

The worlds of the Fire Emblem™ series and Atlus games have crossed paths again and the result is coming to the Nintendo Switch™ system. An interdimensional evil has invaded modern-day Tokyo, resulting in this fantastical barrage of music, style, and yes, danger. So, fight back! Battle through dungeons to pump up your strategy and creatively decimate your foes…before all hope fades to black.

You and the rising stars you call friends will need to call on your own creative power—manifested as iconic Fire Emblem characters—to wage a secret war on rogue spirits that feed on creativity. Each encounter will immerse you in deep, turn-based battles that blend the combat of the Fire Emblem and Shin Megami Tensei series into one brutal harmony. Fuse items to craft weaponry; then play to your strengths and crush your foes. Around every corner you'll find fun nods to multiple fandoms, including Fire Emblem references, dungeons themed to the entertainment industry, and stunning musical performances.