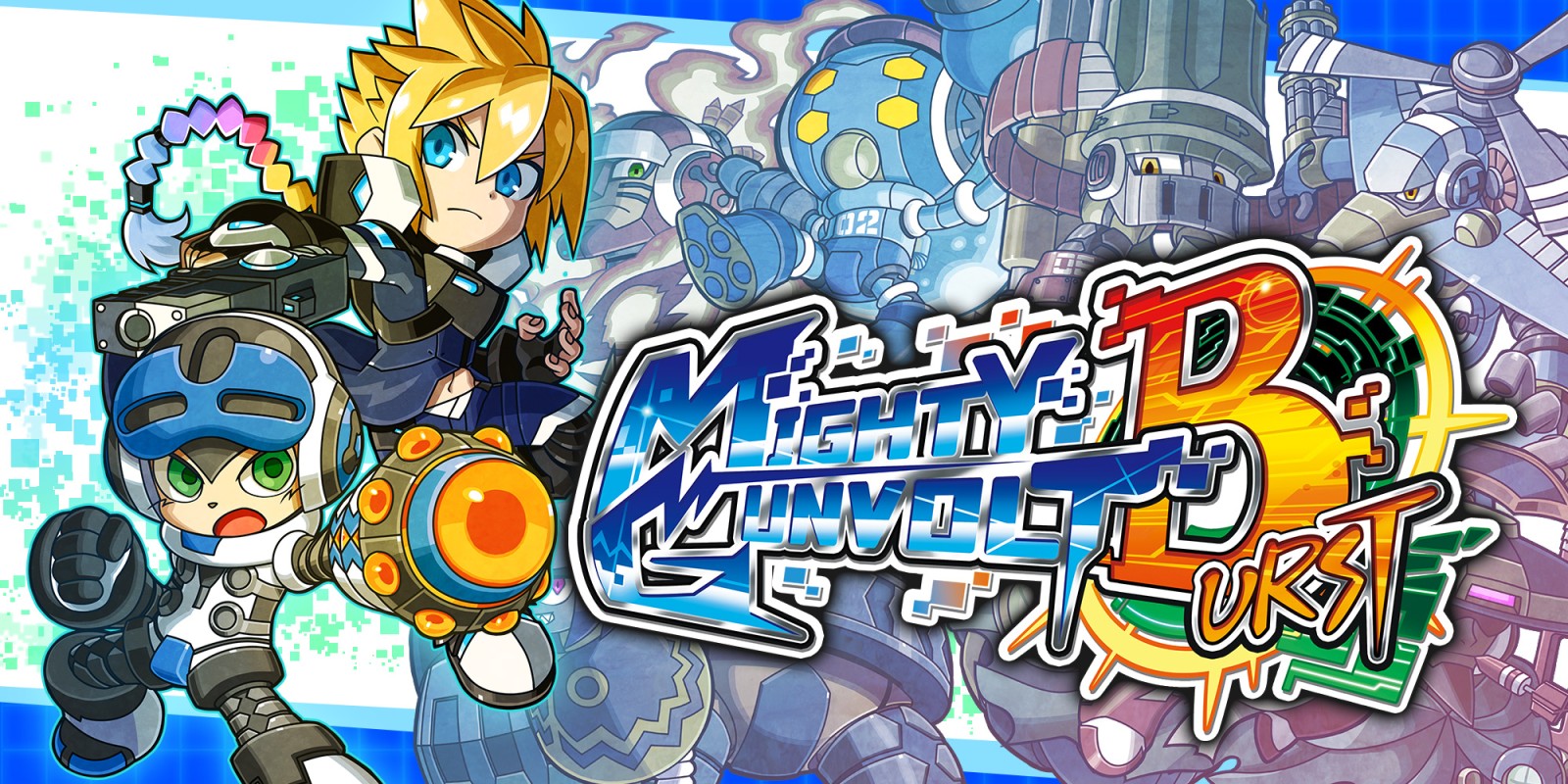 Poche ore fa e' stato pubblicato un update per Mighty Gunvolt Burst, ora arrivato alla versione 1.4.2 sui Nintendo Switch europei.
Il platform 2D "retro" realizzato da Inti Creates, e' stato pubblicato il 15 giugno 2017 sull'eShop europeo, americano e giapponese di Nintendo Switch.
Potete osservare i cambiamenti apportati di seguito.
A new update for Mighty Gunvolt Burst is now available in Japan. The update adds a caution note if the game is played on a Nintendo Switch Lite, due to the Dowsing feature being restricted.
---
Invece di creare un sequel diretto del loro gioco d'azione in 2D del 2014, MIGHTY GUNVOLT, gli sviluppatori di Inti Creates hanno prodotto un gioco completo con personaggi tratti da vari universi, in cui Gunvolt (Azure Striker GUNVOLT) e Beck (Mighty No. 9) sono di nuovo i protagonisti in un mondo molto diverso da quello originale.

I sistemi di gioco sono stati completamente rivisti e migliorati con l'aggiunta di tanti nuovi elementi, tra cui un profondo sistema di personalizzazione che ti permette di modellare i personaggi a tuo piacimento!

Ma non è tutto: il nuovo sistema Burst Combo ti incoraggia ad affrontare da vicino i nemici e i boss, e l'abilità Dowsing attiva il rumble HD quando ti avvicini a una delle tante aree nascoste del gioco.

Anche la grafica in pixel style è stata ritoccata per renderla un mix di 8 e 16 bit e riportarti al periodo d'oro dei giochi d'azione in 2D!