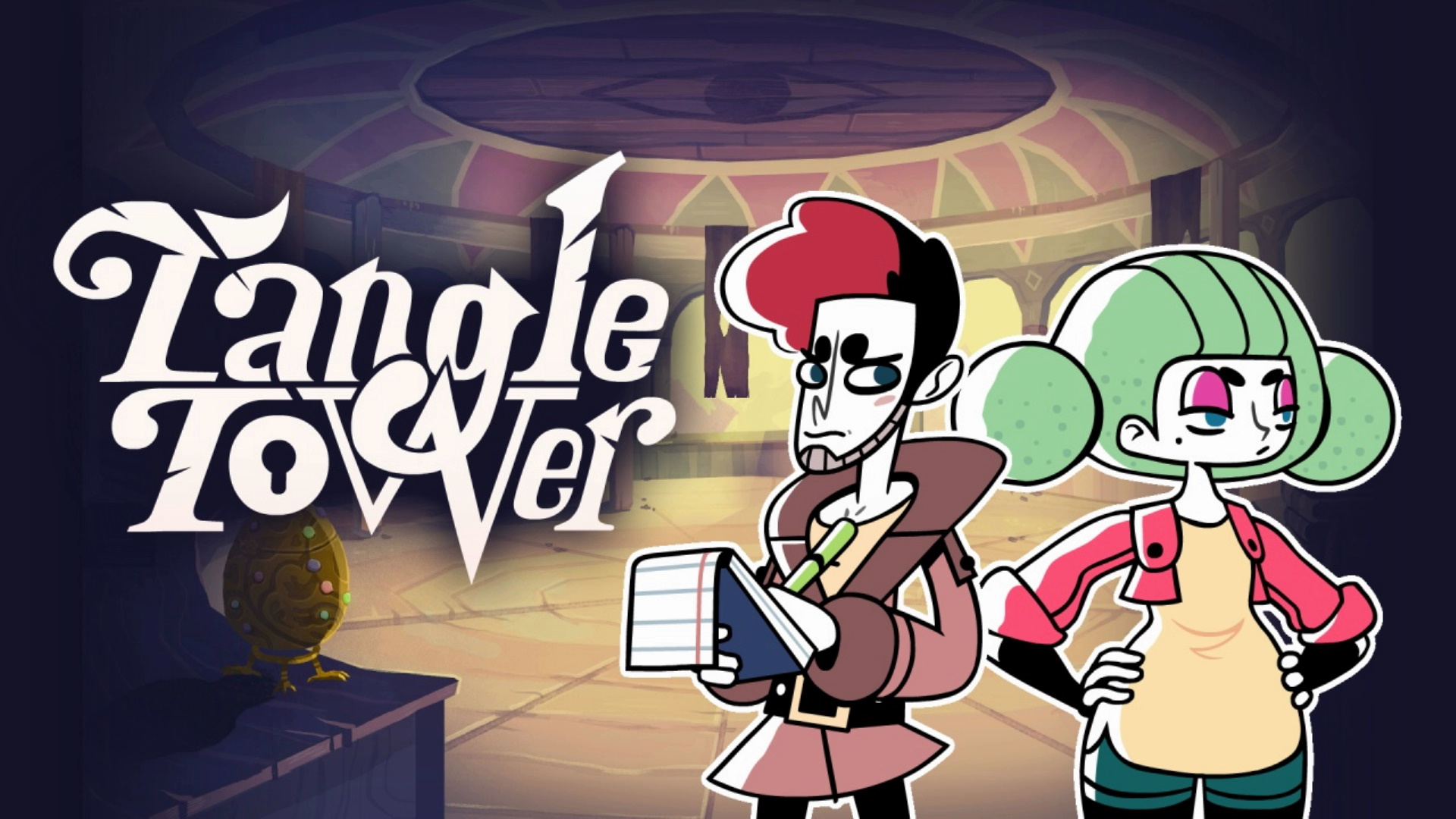 Poco fa abbiamo pubblicato un video gameplay su Tangle Tower, disponibile nelle prossime ore su Nintendo Switch.
Il nuovo titolo, realizzato dai creatori di Snipperclips, sarà infatti pubblicato il prossimo 22 ottobre 2019 sull'eShop europeo e americano di Nintendo Switch.
Potete trovare il video pubblicato di seguito.
---
Tangle Tower – Switch and Steam Release Delayed to October 22

Thursday, October 3, 2019 — Due to unavoidable reasons, Tangle Tower's Switch and Steam release has now been delayed to October 22.Tangle Tower is available now on Apple Arcade.Tangle Tower is a captivating mystery game designed by SFB Games. Investigate a curious murder case at Tangle Tower, an ominous mansion where secrets lurk in the darkest corners. The only suspect? A painting. Hunt for clues, interrogate eccentric suspects and untangle many brain-twisting puzzles!
---
---
INFORMAZIONI SUL GIOCO

Svela il mistero esplorando una strana villa dalla forma un po' contorta, scoprendo strani indizi, interrogando insoliti sospetti e risolvendo rompicapo unici.

Freya Fellow è stata assassinata. Il principale sospettato? Un'oscura figura che si profila minacciosamente sul suo cadavere tenendo in mano un coltello. Il problema? Il sospettato… è un quadro.

Indaga all'interno di Tangle Tower, partendo dal giardino inquietante e un po' bizzarro, fino ad arrivare alla nefasta e fredda scena del crimine in cima a una delle torri.

Riuscirai a svelare tutti i segreti di Tangle Tower?

• Personaggi completamente animati e doppiati*
• Un'originale colonna sonora atmosferica orchestrale
• Bellissimi ambienti pitturati digitalmente da esplorare

*Audio disponibile solo in inglese

---

Unravel a thrilling mystery by exploring a strange and twisted mansion, discovering curious clues, interrogating peculiar suspects and solving unique puzzles.

Freya Fellow has been murdered. The lead suspect? A shadowy figure found looming over her body, wielding a knife. The problem? That suspect… is just a painting.

Investigate the entirety of Tangle Tower, from the bizarre and eerie gardens, to the cold and ominous crime scene at the very top.

Will you be able to uncover the secrets of Tangle Tower?

Key Features

A fully voiced and animated cast of characters.
Atmospheric original orchestral soundtrack.
Beautiful digitally painted environments to explore.