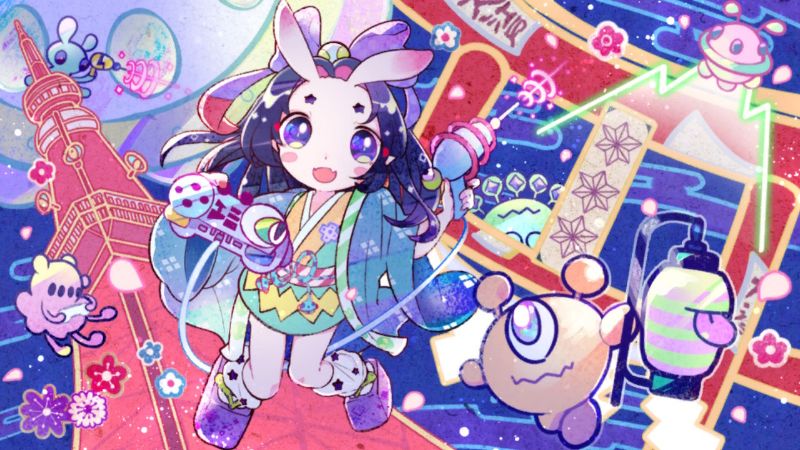 Poco fa è stato pubblicato un nuovo aggiornamento per MUSYNX, titolo aggiornato alla versione 1.1.4 sui Nintendo Switch europei.
Il titolo rhythm game musicale è stato pubblicato lo scorso 19 giugno 2018, sull'eShop americano di Nintendo Switch, ma anche in formato fisico con standard e Limited Edition.
Potete trovare le novità dell'update, in calce all'articolo.
MUSYNX UPDATE VER. 1.1.4 IS NOW
LIVE ON NINTENDO SWITCH!

LOS ANGELES, CA., August 20, 2019 — PM Studios and acttil are thrilled to announce that the acclaimed indie rhythm music game MUSYNX is receiving its latest update* for the Nintendo Switch today! Version 1.1.4 adds 9 brand new songs from renowned composers around the world for free! It also features a special collaboration with Yunomi!

Yunomi is one of the more recent J-pop sensations to appear in the music world. Theming his songs around the concept of "cute", his style of J-pop is heavily based on EDM, trap, and future bass. You can follow him on social media as well on Spotify!

His hits 惑星ラビット (Planet Rabbit) and 星降る夜のアデニウム (Starry Night), as well as all the other songs are available for download right now for free! Just update the game to the latest version and the songs will be available for play!

*For details on this update for PlayStation 4 and PlayStation Vita, please stay tuned to the I-Inferno Twitter channel (https://twitter.com/MUSYNC_official).