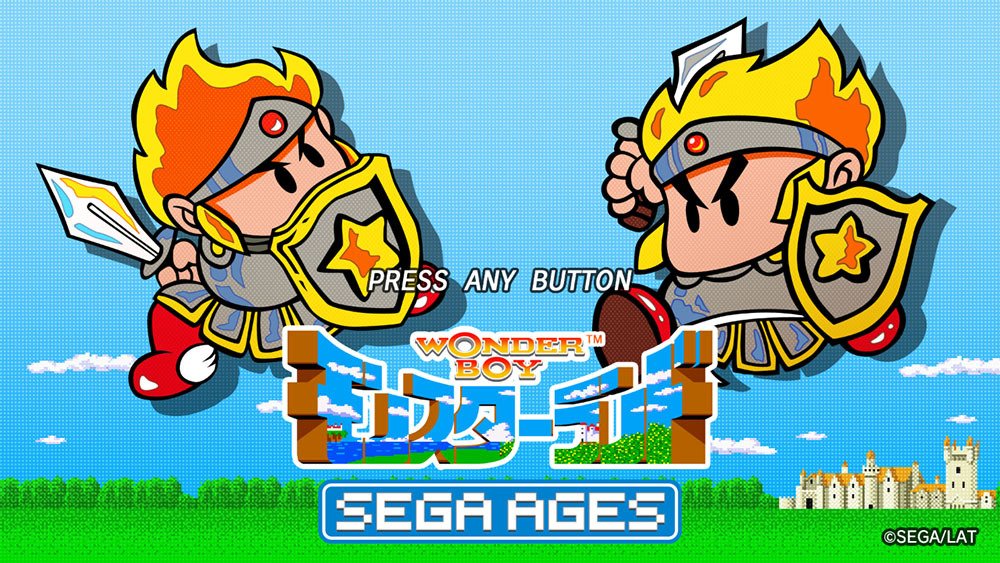 Qualche ora fa è stata rivelata la data di uscita ufficiale di SEGA Ages Wonder Boy, titolo in arrivo questa settimana per la linea dei SEGA Ages su Nintendo Switch.
SEGA Ages Wonder Boy sarà pubblicato il prossimo 30 maggio 2019 sull'eShop giapponese di Nintendo Switch, al prezzo di 925 yen.
Altri classici di SEGA, come Shinobi, Wonder Boy, Fantasy Zone, Puzzle & Action: Ichidant-R, Herzog Zwei, G-LOC: Air Battle, andranno ben presto ad affiancare gli altri già presenti su Nintendo Switch.
SEGA Ages è la nuova serie di titoli "classici" in formato digitale, che saranno realizzati dalla solita M2 per l'eShop di Nintendo Switch e pubblicati la prossima estate, anche sul suolo europeo.
Tra i giochi proposti, che saranno oltre quindici di numero, potremo trovare classicissimi come Sonic the Hedgehog, Thunder Force IV e Phantasy Star, oltre a Alex Kidd in Miracle World e Gain Ground.
---
Joystick Rattling Made Easy with the "Joystick Rattle Button"

The "Joystick Rattle," an old arcade trick in which the player vehemently rattles the joystick to increase the amount of gold obtained at certain points on the map, can be executed with a single button in the Sega Ages version.

Challenge the Game in its Truest Design with the New "Money Hungry Mode"

"Money Hungry Mode" is a new mode that seals away the Joystick Rattle technique and forces the player to challenge the game how the designers initially meant for it to be challenged. Compete against other players around the world in online leaderboards.

Online Leaderboards

The online leaderboards included in previous ports of Wonder Boy in Monster Landare all included in the Sega Ages version. Examples include:

Sphinx Challenge – Challenge the battle against the Sphinx, which players normally tend to skip.
Monster Castle Challenge – A time attack on the game's final dungeon.
Fireball Challenge – A challenge in which you can only use fireballs (infinitely) and die in one hit.
---