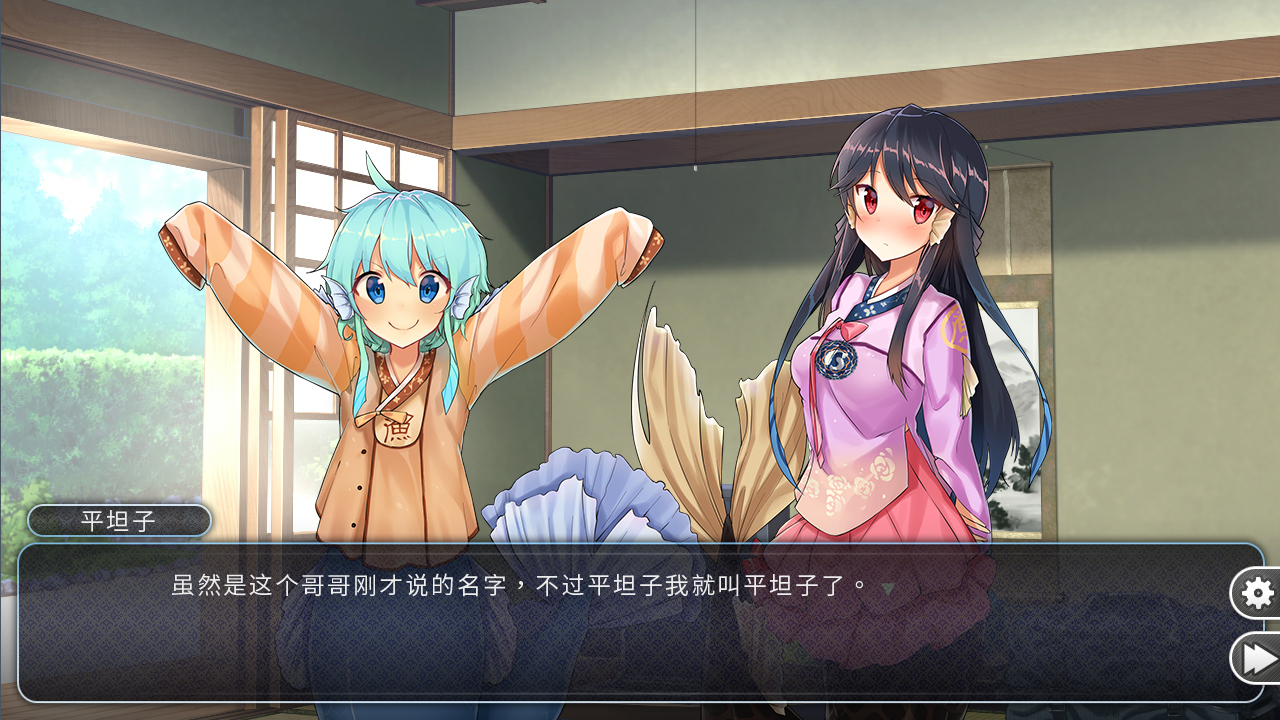 Poche ore fa è stata rivelata la data di uscita ufficiale di My Girlfriend is a Mermaid!?, titolo in arrivo prossimamente su Nintendo Switch.
La visual novel realizzata da Sekai Project si prepara per il suo approdo imminente sull'eShop europeo e americano di Nintendo Switch nel mese di febbraio 2019, mentre nel Sol Levante c'è una data precisa, ovvero il prossimo 28 febbraio 2019.
Potete trovare l'annuncio su Kickstarter, in calce all'articolo.
Development Update

Hello Everyone!

As some of you may already know, the PC version of My Girlfriend is a Mermaid!? has been recently updated with the English translation. We certainly hope you'll enjoy the game in English. If for some reason you still haven't received a key and are supposed to, please contact us right away via the Kickstarter messaging system or our support e-mail at [email protected]. For support related questions on the Steam version, please contact Narrator directly.

On the Switch front, we are pleased to announce that all tests have been passed and the Switch version will be ready for release as scheduled. Currently, the game is scheduled to come out on February 28, 2019.

In the meanwhile, we are busy getting the remaining items printed and ready for fulfillment later on this year. More details on this in a separate update some time soon.

That's it for this update. Till next time! '-')/
---
Our protagonist lives out in the city but one summer decides to return to his rural hometown and it is there he once again meets his childhood friend, Ion… who is now a mermaid!? Soon after he also meets Petakko, a mermaid who has lost her memory and Rin, a priestess who looks after mermaids but also has a split personality. It is these encounters that brings our protagonist in contact with the legend surrounding mermaid. Together with Ion, who is at the center of this mysterious legend, as well as Petakko and Rin, our protagonist's strange summer vacation begins…

My Girlfriend is a Mermaid!? features multiple choices and endings that add to the value of this heartwarming story and with the additional content and updates to the game such as the addition of Live2D animation will make this a wonderful addition to the Nintendo Switch library.

In addition, there's some amazing voice talent involved with the game. Fuchigami Mai, voice actress for Ion is best known for her role in Girls und Panzer as Nishizumi Miho which she won the Synergy Award for at the 8th Seiyuu Awards in 2014. In addition she also voiced Iona in Arpeggio of Blue Steel and Hojo Karen in The Idolmaster: Cinderella Girls. Suzaki Aya, voice actress for Petakko is best known for her role in Tamako Market as Kitashirakawa Tamako, Kayano Kaede in Assassination Classroom and Nitta Minami in The Idolmaster: Cinderella Girls. She also won the award for Best Female Newcomer at the 9th Seiyuu Awards in 2015. Kageyama Risa, voice actress for Rin, voices the character of Tsukiyo in the visual novel, Dead End 99% in which she also sings the ending song.