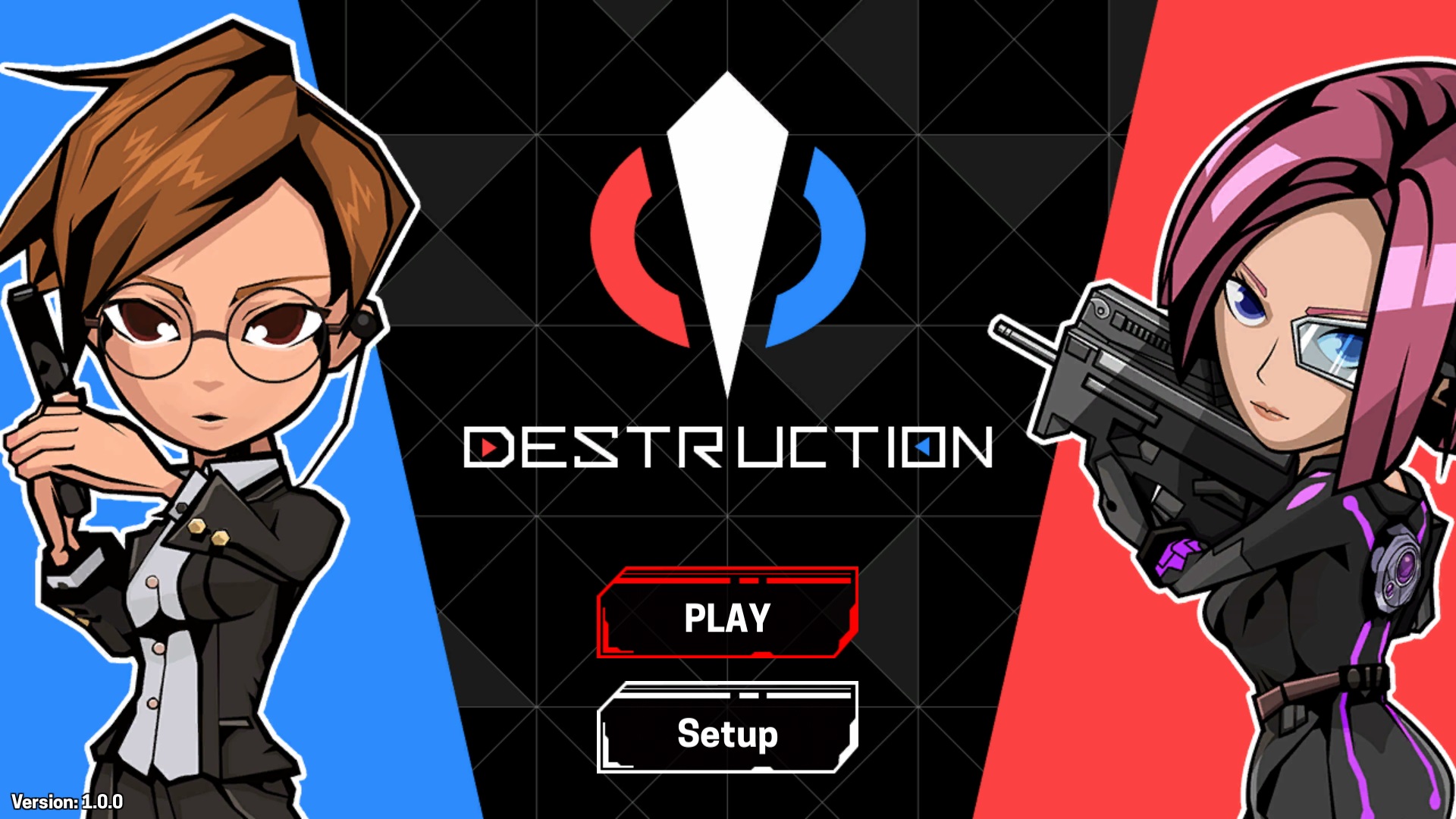 Pochi istanti fa abbiamo pubblicato un video gameplay dedicato a Destruction, indie disponibile ora sui Nintendo Switch europei.
Il titolo action di COSEN è stato pubblicato il 15 novembre 2018 sull'eShop europeo di Nintendo Switch, al prezzo di €8,99.
Potete trovare il video e le informazioni sul titolo in calce all'articolo.
---
Entra a far parte delle forze speciali e vola intorno al mondo!

L'organizzazione internazionale segreta H ha pianificato attentati terroristici in vari luoghi del pianeta per destabilizzare l'ordine mondiale.

Le forze speciali d'élite di tutto il mondo si sono radunate per mettere fine alla minaccia!

---

Be part of special forces and fly around the world!

International secret organization H has planned terrorist attacks in various places throughout the world in order to destroy world order.
Elite organized special forces have been gathered from all over the world to stand up, stop the terrorists and protect order!
However, as they take action, smart movements such as "Project X" and "clone humans" gradually come to light.

Clear various missions

There are all kinds of missions.
There are missions that demand various kinds of skills, such as oppressing the enemy forces, capturing bases, and protecting important people.
Understand the aim and clear your missions with quick judgment.

Unique special abilities

Each character possesses a unique special ability.
You can create various strategies by combining these uniquenesses.
By raising and changing the equipment of each character, you can increase the number of situations that they can shine in.

Save the world with teamwork! Up to four people can play!

Up to four people can play this game.
Each player can make use of their own special abilities and help one another out to complete the mission.