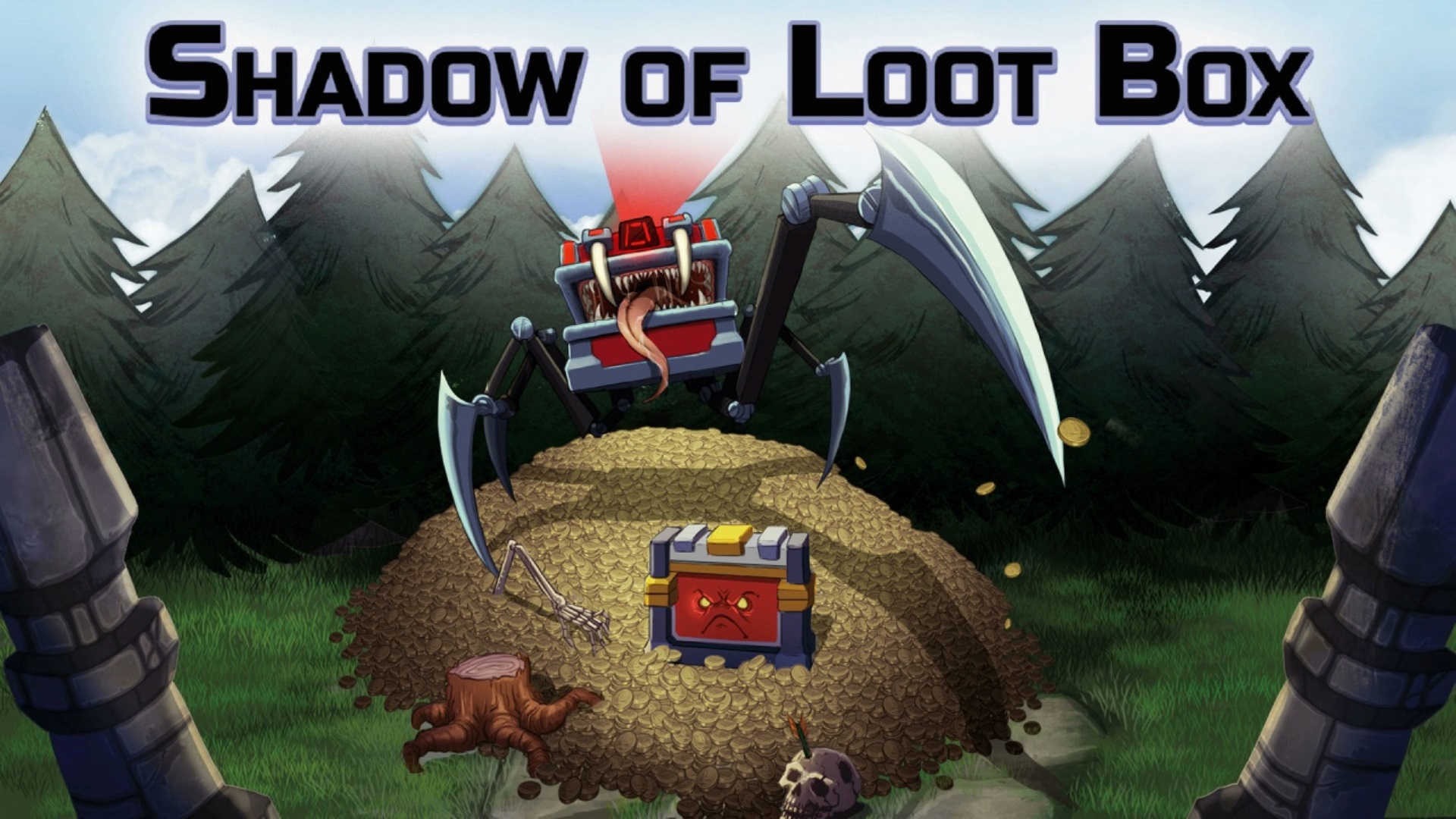 Poco fa abbiamo pubblicato un video gameplay dedicato a Shadow of Loot Box, indie game disponibile ora su Nintendo Switch.
Il titolo first-person shooter "parodia" realizzato da Stately Snail, è stato pubblicato il 6 novembre 2018 sull'eShop europeo e americano di Nintendo Switch.
Potete trovare il video pubblicato, in calce all'articolo.
---
Loot Boxes Fight!
Shadow of Loot Box will arrive to Consoles

Leon, Spain — October 29th, 2018 — From the developers that brought you One More Dungeon, comes a parody first-person shooter that picks jokes at microtransactions and will punish you if you don't conserve your ammo.

Will you wage war against Loot Boxes?

After a long wait we can finally confirm that the game will arribe next moth!!
It will arrive on PS4 and Xbox One on November 2nd.
And on November 6th for Nintendo Switch.

Shadow of Loot Box will be priced at 7,99 $/Eur on all platforms.

For PS4 it will feature one trophy list per region.
About Shadow of Loot Box:
If you always thought that there were too few loot boxes in other games, this game is for you!

Shadow of Loot Box is an attempt to present what video games can become in the near future.

Each level of this shooter is a reference to a popular trend in the modern game development industry.

Will you be able to overcome the thorny path full of microtransactions, loot boxes and bugs, resisting the temptation to use the in-game store?

Features:
Loot Boxes
More Loot Boxes!
Micropayments
Pre-Pre-Early Access
Cut content
Procedurally Generated Quests
Towers and Outposts
16 levels to explore with different topics
4 bosses
And much more!
The game also features English, Spanish, German, Russian and Japanese languages.