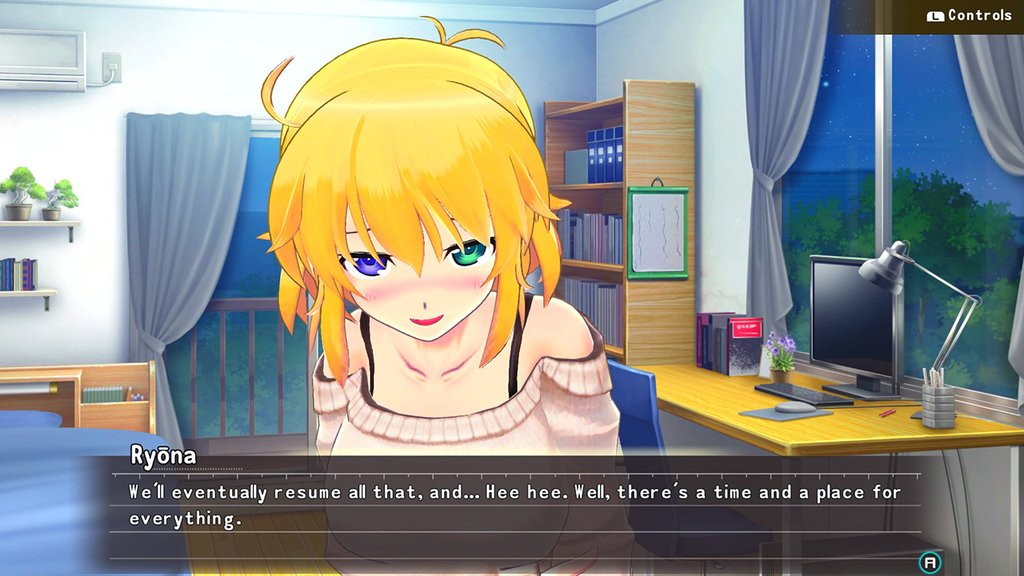 Qualche ora fa è stato reso disponibile il DLC di Ryona in SENRAN KAGURA Reflexions, la versione occidentale di Shinobi Reflè ora su Nintendo Switch.
Il DLC che vedrà protagonista la biondissima e adorabile Ryona, è ora scaricabile anche dall'eShop europeo di Nintendo Switch.
SENRAN KAGURA Reflexions (aka Shinobi Refle: Senran Kagura), è stato pubblicato lo scorso 13 settembre 2018 sui Nintendo Switch europei e americani, solamente in versione digitale sul Nintendo eShop.
---
Explore Ryōna's Desire in New Character DLC for SENRAN KAGURA Reflexions

Marvelous Europe are thrilled to confirm that first year Hebijō Clandestine Girls' Academy student Ryōna is now available to purchase as downloadable content for SENRAN KAGURA Reflexions from the Nintendo eShop.

Available as part of the Ryōna Reflexions Course & 7 Outfit Set fans of this ever-submissive shinobi will experience a brand new story which sees Ryōna explore her emotions with the protagonist. Help tame Ryōna by discovering her true self through emotional colours by delivering that perfect massage. As with all character sets Ryōna will also be playable in the Dressing Room and Diorama modes.

In addition to the Ryōna Reflexions Course & 7 Outfit Set a selection of new outfits can also be purchased; a list of which can be found below:

Week 3: 27th September 2018: 

Title
Price
Ryōna Reflexions Course & 7 Outfit Set
(Includes Ryōna Outfit Set 1 & 2)
£8.99
Ryōna Outfit Set 1
FREE
Ryōna Outfit Set 2
£3.59
Gym Uniform Outfit Set
£2.69

*Price may vary depending on the Nintendo eShop region. 

SENRAN KAGURA Reflexions is now available digitally within Europe for the Nintendo Switch from the Nintendo eShop and is rated PEGI 16, USK 18 and MA15+.