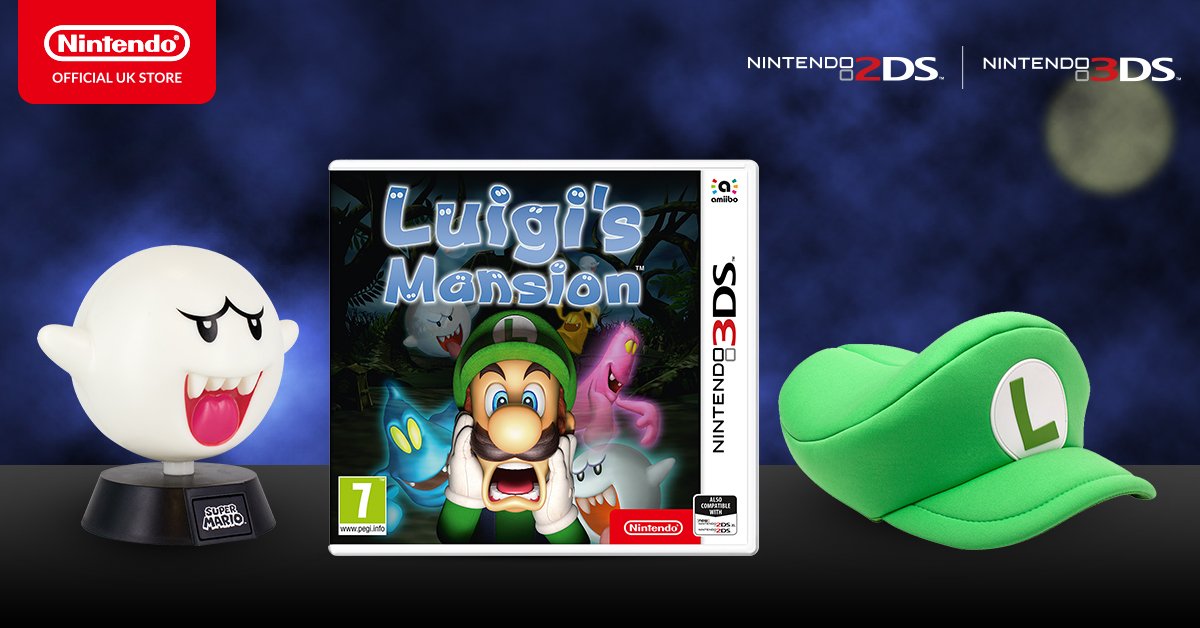 Il Nintendo UK Store ha recentemente messo in preorder la versione retail di Luigi's Mansion per Nintendo 3DS, con dei simpatici gadget a tema.
Luigi's Mansion è infatti pre-ordinabile sul Nintendo UK Store, con tanto di cappellino di Luigi e una lampada a forma di Boo.
Il porting del celebre titolo per Nintendo Gamecube, supervisionato al solito da GREZZO, vedrà la luce nel il prossimo 19 ottobre 2018 sui Nintendo 3DS europei.
---
Help Luigi deal with pesky ghosts and tricky puzzles in Luigi's Mansion on Nintendo #3DS family systems! Available to pre-order now at the #NintendoUKStore with a lovely Boo Lamp or a Luigi hat.

: https://t.co/L9aoPB0eBK pic.twitter.com/VY7YWbjSaT

— Nintendo UK (@NintendoUK) 5 settembre 2018
---
Nintendo GameCube classic Luigi's Mansion has been remade for Nintendo 3DS family systems! Fans of Luigi's Mansion 2 can now explore the original mansion where Mario went missing. If you work up the courage, fight the ghosts of your past battles in the new boss rush mode!