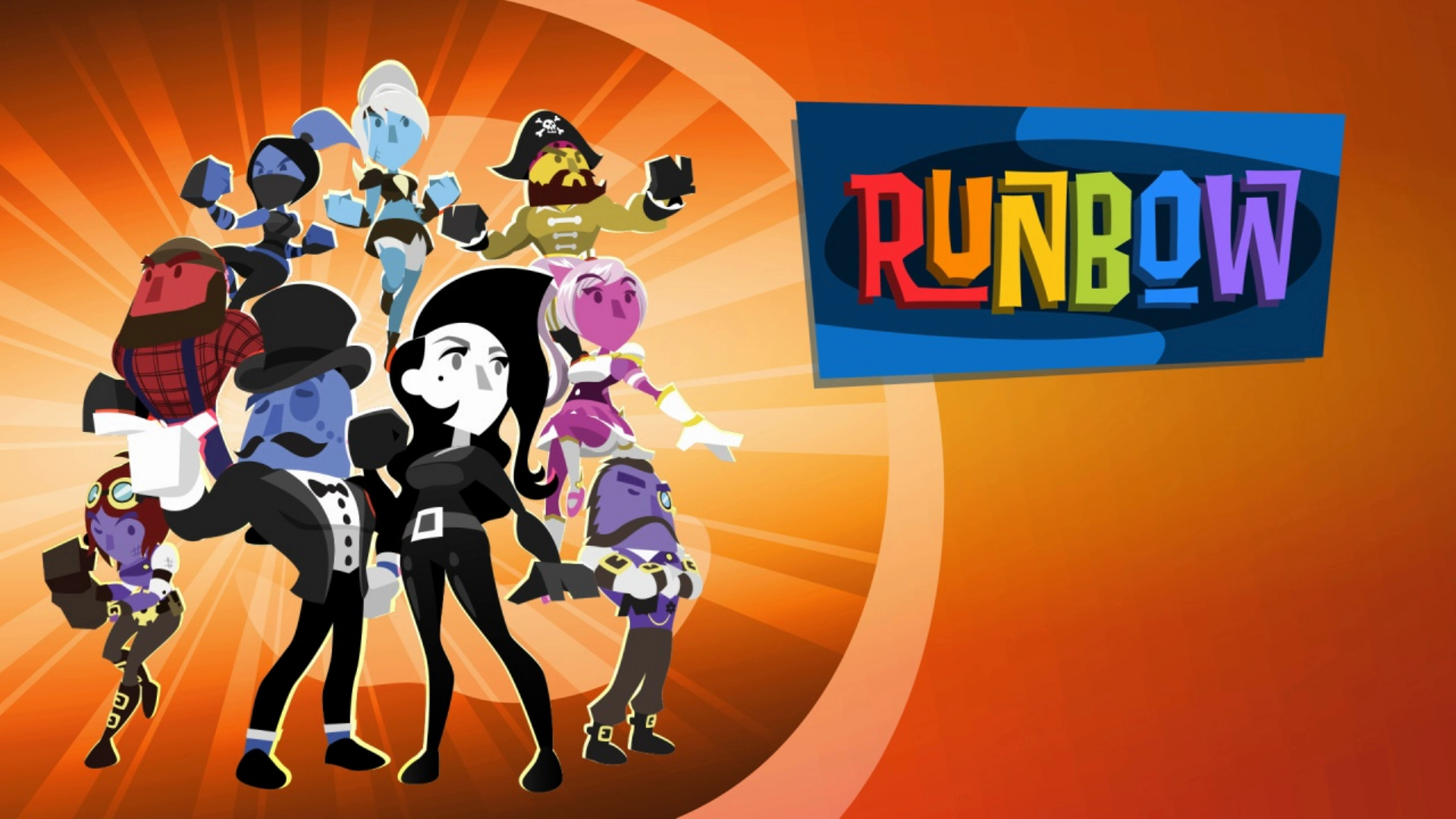 Qualche ora fa è stato aperto il pre-download di Runbow, celebre titolo indie, disponibile settimana prossima sui Nintendo Switch europei.
L'ex esclusiva Wii U eShop di 13 AM Games, è in arrivo il prossimo 3 luglio 2018 sull'eShop europeo e americano di Nintendo Switch, ed ora pre-scaricabile al prezzo scontato di €11.99 (€14.99 prezzo normale).
Potete trovare il comunicato ufficiale ed il nuovo trailer, in calce all'articolo.
Runbow available now for pre-order for
Nintendo Switch™ with a 20% discountPlus: Watch the brand-new Party Trailer!

Düren, June 27th 2018 – Headup's next party game Runbow is available now for pre-order on Nintendo Switch, including a 20% pre-order discount. Until the game's release on 3rd of July, you'll pay only €11.99 / £9.59, then it will be available for the regular price of €14.99 / £11.99.

But that's not all: We also have a brand-new trailer for you – party on!

The colorful, award-winning, running chaos party game will also be available on the PlayStation®Store on 3rd of July for 14.99 Euro / £11.99.

Once released, Runbow will feature several DLCs for costumes and additional game modes, see here:
Join Hue and Val as they race through over 140 challenges in Adventure to stop the evil Satura once and for all.
Take on the Bowhemoth: One uninterrupted gauntlet of our toughest levels inside the belly of an enormous beast!
Race to be first to the trophy in Run be the last one alive in Arena, or battle for the single control point in King of the Hill.
Play with friends online to race, platform, and fight each other on a 2D plane.
Grab your gang and go where no man has gone before in Satura's Space Adventure. This content adds 36 additional Adventure levels to tackle and even more costumes and music packs.
All the DLCs above will not be included in the digital edition. The exact prices will be announced very soon.

Get ready to Runbow!