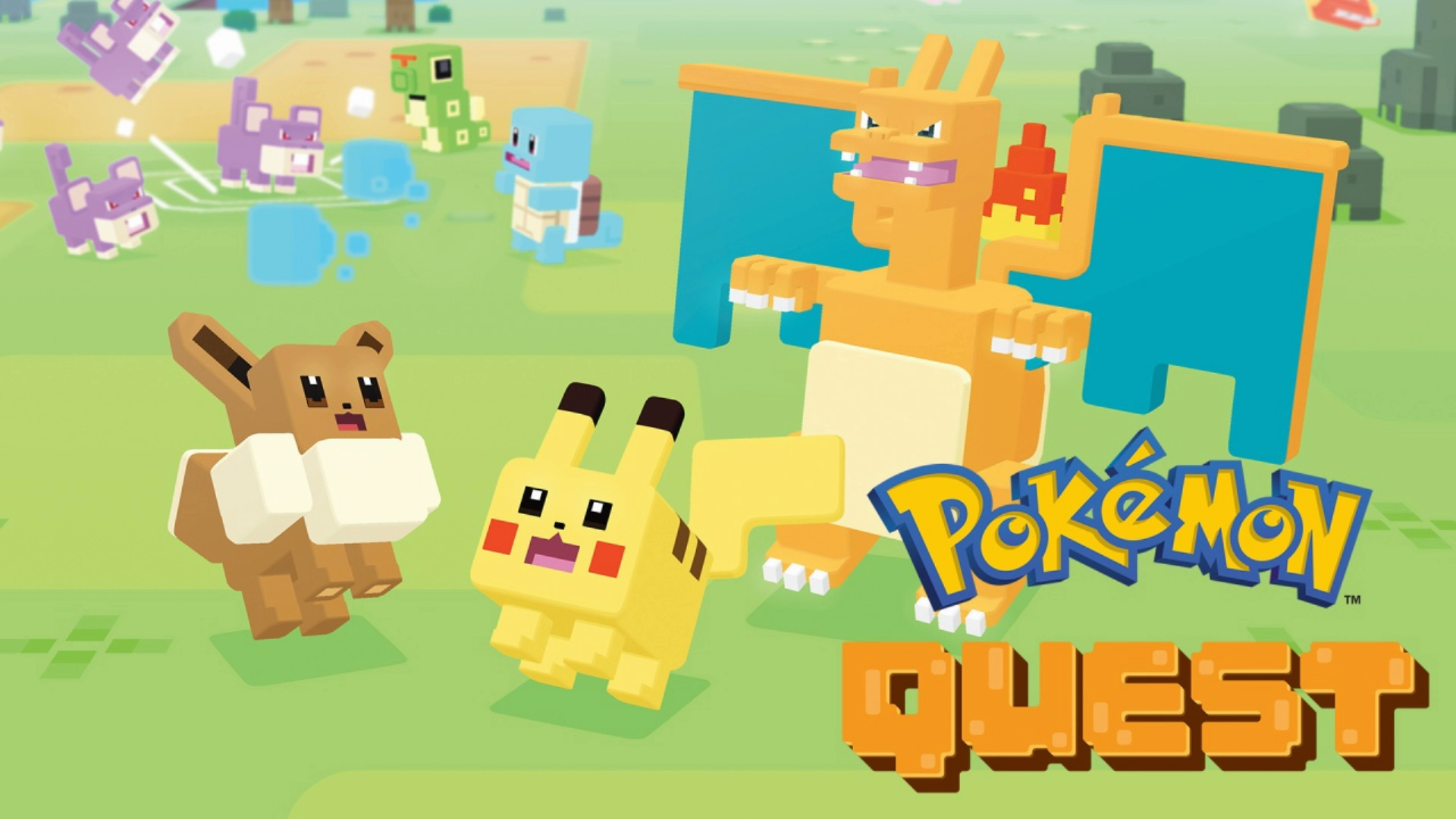 Pochi minuti fa The Pokèmon Company ha rivelato l'arrivo di Pokemon Quest, ora scaricabile a sorpresa sull'eShop europeo di Nintendo Switch.
Il titolo è una sorta di GDR action free-to-play (con contenuti a pagamento) che mostrerà l'aspetto più "cubettoso" dei mostriciattoli tascabili, scegliendo tra tre Pokèmon per partire verso una nuova avventura.
Pokemon Quest è da ora scaricabile dai Nintendo Switch europei, ma lo sarà presto anche sui dispositivi mobile, ovvero su Android e iOS.
Grab your Nintendo Switch and get ready for a new adventure! With Pokémon to befriend and hidden treasures to uncover, #PokemonQuest is a brand-new land for you to explore! pic.twitter.com/VZyCXNbG1A

— Pokémon (@Pokemon) 30 maggio 2018
---
Pokémon Quest is a rambunctious action RPG where cube-shaped Pokémon play the leading role! Head out in search of treasure with your cube-shaped Pokémon buddies on Tumblecube Island—a land where everything is a cube! Your goal is to find the awesome treasures said to be hidden on the island! With easy-to-use controls and a completely new way to play Pokémon, Pokémon Quest is an enjoyable experience for all fans.

Key Features

⦁ Familiar Friends—The Pokémon you know and love from Pokémon Red and Pokémon Blue inhabit Tumblecube Island, become your buddies, and appear on your adventures.

⦁ Power up—Use Power Stones you find on expeditions to help your Pokémon improve their moves and change their characteristics. Power up your favorite Pokémon in your own unique way!

⦁ Battle by tapping—The simple controls make for lively and fun battles! Danger is lurking, so you'll need the help of your Pokémon team on your expeditions. When wild Pokémon appear, your Pokémon will battle ferociously to try and knock them out one after another!

⦁ Befriend Pokémon to make your own unique team—You can use the items you get from your expeditions to befriend more Pokémon or make your Pokémon stronger. Cook up dishes that Pokémon love, and you'll befriend more of them. Create a team that's all your own and head out on more expeditions!

⦁ Base camp decorations—Your base camp is your home for this adventure, and you can spruce it up however you like with decorations that look good and also provide in-game benefits.