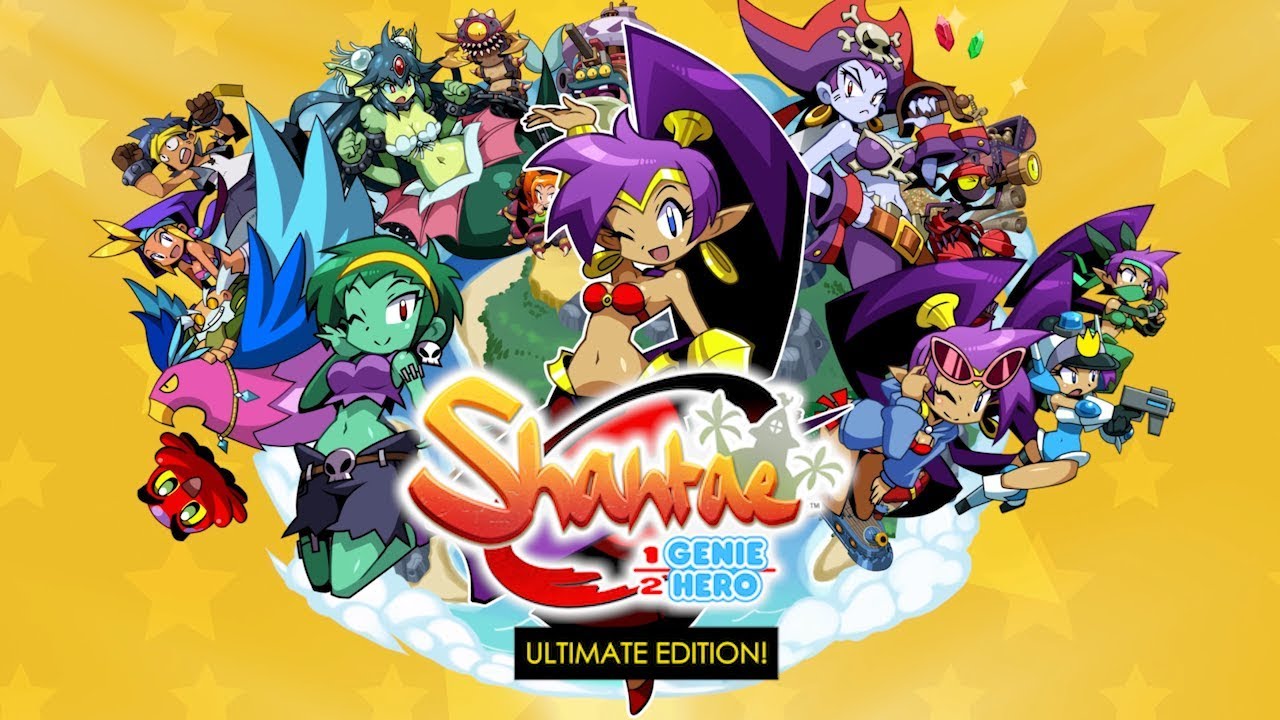 Qualche ora fa è stato pubblicato il trailer di lancio di Shantae: Half-Genie Hero – Ultimate Edition, ora disponibile sui Nintendo Switch europei.
Shantae: Half-Genie Hero Ultimate Edition è stato pubblicato in versione retail sui Nintendo Switch europei da PQube, grazie all'accordo con Wayforward, al prezzo di €29,99/$29.99.
La versione "retail" del titolo di Wayforward, verrà pubblicata anche in versione "digitale" sul Nintendo eShop, contenente tutti i contenuti aggiuntivi rilasciati, con in bonus anche un'esclusivo costume da bagno blu per Shantae.
Potete trovare il trailer di lancio in calce all'articolo.
Shantae: Half-Genie Hero Ultimate Edition launches in Europe today!

First wave of this limited physical release to contain exclusive soundtrack and artbook!

Watch the trailer here: https://youtu.be/9aK5l3hSvQY

PQube (London, UK) 27 April, 2018 – PQube and Way Forward are pleased to announce that Shantae: Half-Genie Hero Ultimate Edition releases today in Europe, for PlayStation 4 and Nintendo Switch.

Famed for its gorgeous artwork and animation, the Shantae series has enchanted gamers of all ages with its unique blend of platforming action, whimsical storytelling, superb soundtrack and a refreshingly modern take on 2D gaming.

This latest physical release of Shantae: Half Genie Hero represents the most complete version of the latest entry in this legendary series – including all the DLC expansions – 'Pirate Queen's Quest' DLC, the 'Friends To The End' DLC and also the 'Costume Mode' DLC. As a final treat for fans, the Ultimate Edition contains an exclusive blue swimsuit costume not available in any other edition

Also included in the Day One Ultimate Edition set is a stunning artbook, which includes never-before seen artwork from Way Forward as well as the 30-track Risky Beats CD Soundtrack.

For newcomers, the Shantae Half Genie Hero Ultimate Edition offers the perfect entry point, while for existing fans, this complete package offers plenty of new ways to enjoy this enchanting series.