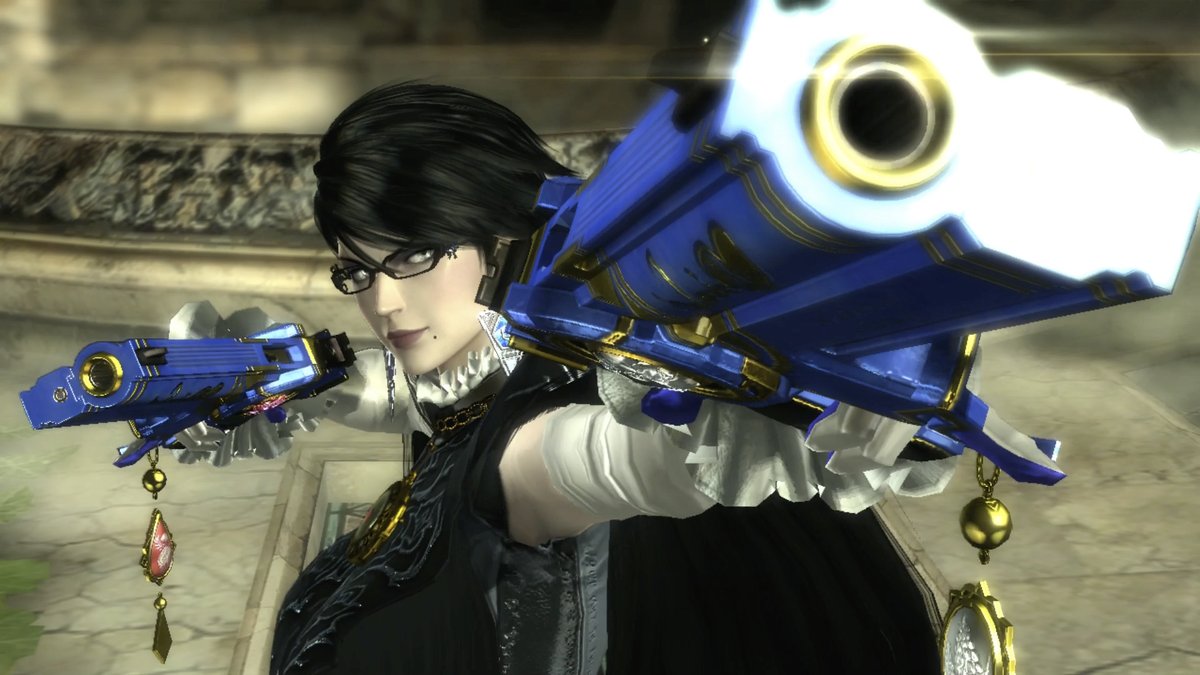 Poche ore fa sono stati pubblicati i dati di vendita dei videogame sul suolo del Regno Unito, fornendoci così notizie sull'andamento dei titoli per Nintendo Switch.
Da quanto emerso dai dati di vendita inglesi settimanali (10-17 febbraio 2018), Bayonetta 2 per Nintendo Switch, il noto titolo di Platinum Games (ex esclusiva per Nintendo Wii U), è riuscito a superare le vendite dell'originale, piazzandosi così al terzo posto negli UK.
Buone notizie anche per la trasposizione calcistica annuale di EA Sports, FIFA 18 per Nintendo Switch (grazie al recente price drop a 30 sterline), è riuscito a risalire la classifica britannica, fino ad arrivare al nono posto, ovvero piazzando circa 494% di unità vendute rispetto alle settimane precedenti.
Da sottolineare l'onnipresenza nella UK Charts anche di titoli "must have" della console, come The Legend of Zelda: Breath of the Wild, Super Mario Odyssey e il sempreverde Mario Kart 8 Deluxe.
LATEST UK SOFTWARE CHARTS

TOP 40 ENTERTAINMENT SOFTWARE – INDIVIDUAL FORMATS (UNITS), WEEK ENDING 17 February 2018

| | | | | | | | | |
| --- | --- | --- | --- | --- | --- | --- | --- | --- |
| LW | | TW | | | Title | Format | Label | Publisher |
| – | | 1 | | | KINGDOM COME: DELIVERANCE | PS4 | DEEP SILVER | DEEP SILVER |
| 4 | | 2 | | | FIFA 18 | PS4 | EA SPORTS | ELECTRONIC ARTS |
| – | | 3 |   |   | BAYONETTA 2 | NS | NINTENDO | NINTENDO |
| 1 | | 4 | | | SHADOW OF THE COLOSSUS | PS4 | SONY COMPUTER ENT. | SONY COMPUTER ENT. |
| 8 | | 5 | | | GRAND THEFT AUTO V | PS4 | ROCKSTAR | TAKE 2 |
| 15 | | 6 | | | GRAND THEFT AUTO V | XB ONE | ROCKSTAR | TAKE 2 |
| – | | 7 | | | KINGDOM COME: DELIVERANCE | XB ONE | DEEP SILVER | DEEP SILVER |
| 3 | | 8 | | | MONSTER HUNTER: WORLD | PS4 | CAPCOM | CAPCOM |
| – | | 9 |   |   | FIFA 18 | NS | EA SPORTS | ELECTRONIC ARTS |
| 5 | | 10 |   |   | MARIO KART 8 DELUXE | NS | NINTENDO | NINTENDO |
| 2 | | 11 | | | EA SPORTS UFC 3 | PS4 | EA SPORTS | ELECTRONIC ARTS |
| 10 | | 12 | | | CRASH BANDICOOT N.SANE TRILOGY | PS4 | ACTIVISION | ACTIVISION BLIZZARD |
| 6 | | 13 |   |   | SUPER MARIO ODYSSEY | NS | NINTENDO | NINTENDO |
| 11 | | 14 | | | CALL OF DUTY: WWII | PS4 | ACTIVISION | ACTIVISION BLIZZARD |
| 14 | | 15 | | | PLAYERUNKNOWN'S BATTLEGROUNDS | XB ONE | MICROSOFT | MICROSOFT |
| 17 | | 16 | | | FIFA 18 | XB ONE | EA SPORTS | ELECTRONIC ARTS |
| – | | 17 | | | DYNASTY WARRIORS 9 | PS4 | KOEI | KOEI TECMO |
| 12 | | 18 |   |   | THE LEGEND OF ZELDA: BREATH OF THE WILD | NS | NINTENDO | NINTENDO |
| 13 | | 19 | | | FORZA HORIZON 3 | XB ONE | MICROSOFT | MICROSOFT |
| 9 | | 20 | | | MONSTER HUNTER: WORLD | XB ONE | CAPCOM | CAPCOM |
| 35 | | 21 | | | FORZA MOTORSPORT 7 | XB ONE | MICROSOFT | MICROSOFT |
| 23 | | 22 | | | ASSASSIN'S CREED ORIGINS | PS4 | UBISOFT | UBISOFT |
| 7 | | 23 | | | EA SPORTS UFC 3 | XB ONE | EA SPORTS | ELECTRONIC ARTS |
| – | | 24 | | | SECRET OF MANA | PS4 | SQUARE ENIX | SQUARE ENIX EUROPE |
| 18 | | 25 | | | ASSASSIN'S CREED ORIGINS | XB ONE | UBISOFT | UBISOFT |
| 16 | | 26 | | | CALL OF DUTY: WWII | XB ONE | ACTIVISION | ACTIVISION BLIZZARD |
| 24 | | 27 |   |   | 1-2 SWITCH | NS | NINTENDO | NINTENDO |
| 26 | | 28 | | | OVERWATCH: GAME OF THE YEAR EDITION | XB ONE | BLIZZARD | ACTIVISION BLIZZARD |
| 29 | | 29 | | | MINECRAFT: PLAYSTATION EDITION | PS4 | SONY COMPUTER ENT. | SONY COMPUTER ENT. |
| 34 | | 30 | | | MINECRAFT: XBOX EDITION | XB ONE | MICROSOFT | MICROSOFT |
| 28 | | 31 | | | OVERWATCH: GAME OF THE YEAR EDITION | PS4 | BLIZZARD | ACTIVISION BLIZZARD |
| – | | 32 | | | STAR WARS BATTLEFRONT II | XB ONE | EA GAMES | ELECTRONIC ARTS |
| 33 | | 33 | | | STAR WARS BATTLEFRONT II | PS4 | EA GAMES | ELECTRONIC ARTS |
| 31 | | 34 | | | FALLOUT 4 | XB ONE | BETHESDA SOFTWORKS | BETHESDA SOFTWORKS |
| 19 | | 35 | | | GRAN TURISMO: SPORT | PS4 | SONY COMPUTER ENT. | SONY COMPUTER ENT. |
| – | | 36 | | | ROCKET LEAGUE: COLLECTORS EDITION | PS4 | WARNER BROS. INTERACTIVE | WARNER BROS. INTERACTIVE |
| 22 | | 37 | | | FALLOUT 4 | PS4 | BETHESDA SOFTWORKS | BETHESDA SOFTWORKS |
| 20 | | 38 | | | THE EVIL WITHIN 2 | PS4 | BETHESDA SOFTWORKS | BETHESDA SOFTWORKS |
| – | | 39 | |   | MARIO + RABBIDS KINGDOM BATTLE | NS | UBISOFT | UBISOFT |
| – | | 40 | | | THE SIMS 4 | PS4 | EA GAMES | ELECTRONIC ARTS |