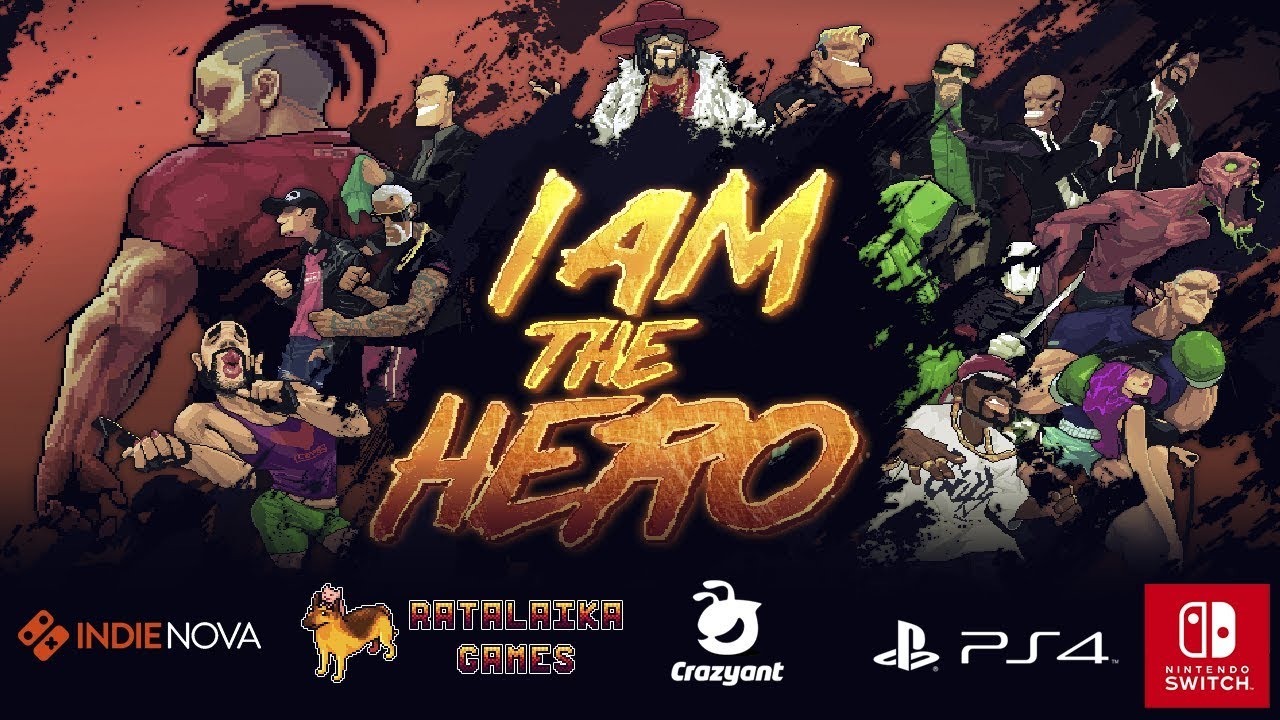 Qualche minuto fa è stato annunciato l'arrivo di un nuovo titolo indipendente, I Am The Hero, disponibile nei prossimi mesi sui Nintendo Switch europei.
Il titolo action di Ratalaika Games e Crazyant verrà infatti pubblicato sull'eShop europeo e americano di Nintendo Switch nel corso del 2018.
Potete osservare il comunicato ufficiale in calce all'articolo.
A Hero's Work is Never Done and that's why I Am The Hero is Coming to PS4 & Nintendo Switch!

PS4 & Nintendo Switch could use more Heroes and it's going to get one!

Leon, Spain — February 16th — Released on Steam earlier this year, I Am the Hero has since been met by very positive and favourable reviews and now thanks to a partnership between Ratalaika Games and Crazyant, this Hero's tale can now hope for a repeat performance on PS4 & Nintendo Switch

Features:

Local and Online Co-Op.
Fast Moving, Fluid Combat.
Free Style Combos: Trample, juggle, rush, and crush your enemies into submission with your own unique fighting styles.
Critical Blink: By timing your attacks perfectly you can unleash massive damage on your foes with Critical Blink.
Game Modes

Enjoy fast paced, retro action inspired by modern and old-school classics. I Am The Hero will give you shot of nostalgia and adrenaline that you've been crazing.

So what are you waiting for? It's time to join the fight!