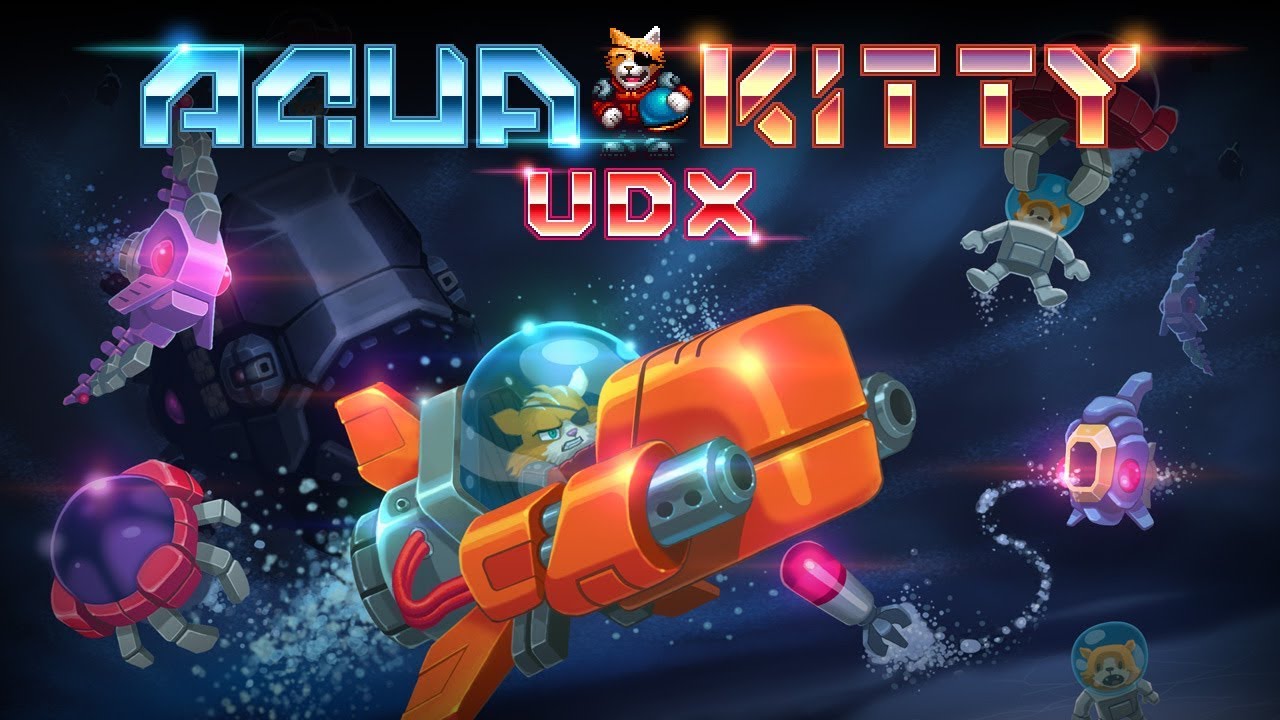 Poco fa abbiamo pubblicato un video gameplay dedicato a AQUA KITTY UDX, disponibile nei prossimi giorni sul Nintendo eShop di Switch.
Il titolo shoot-em-up di TIKIPOD ltd, sarà infatti pubblicato il prossimo 15 febbraio 2018 sull'eShop europeo ed americano di Nintendo Switch.
Potete osservare il video in questione, in calce all'articolo.
Launching on Nintendo Switch™ 15th Feb 2018, AQUA KITTY UDX is a specially enhanced version of AQUA KITTY – The best version on any format!

AQUA KITTY UDX for Nintendo Switch™ includes 3 main game modes, plus the survival mode `INFINITE ESPRESSO`. Play solo or co-op, the MILK MUST FLOW!

CLASSIC MODE work your way across the sea map, defending milk mining kittens from all manner of mechanical sea monsters. Beware the large enemy Bosses which guard the end of each sea area.

ARCADE MODE is similar to CLASSIC but adds in an upgrade shopping system based around collecting green gems which can be exchanged for upgrades.

DREADNOUGHT MODE takes you deep down into the deep Meowiana trench… there you must fly through and destroy huge multi-screen enemy craft, whilst rescuing imprisoned kittens.

INFINITE ESPRESSO – a special challenge level with no milk mines to defend. It's pure survival!

2 PLAYER LOCAL CO-OP – play solo or with a friend!

ONLINE LEADERBOARDS – compare your score rankings against friends and others.

CAT-CHEIVEMENTS – an ingame achievement system.

ENHANCED graphical upgrades and improved gameplay balancing.