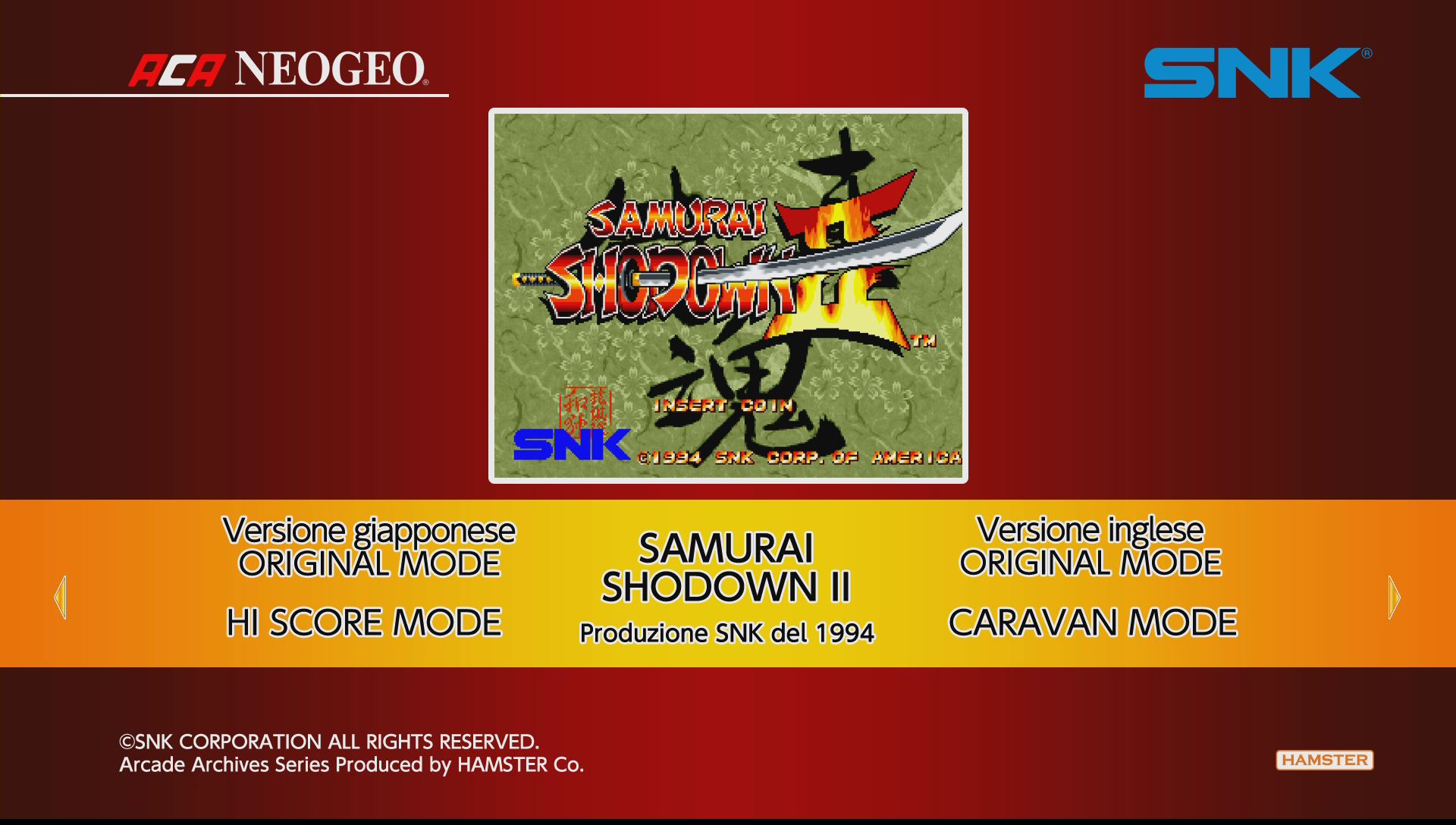 Abbiamo recentemente pubblicato un video gameplay su ACA NEOGEO SAMURAI SHODOWN II, titolo in arrivo nelle prossime ore sui Nintendo Switch europei.
Il titolo fighting game di SNK del 1994 verrà pubblicato da Hamster come ACA NEOGEO SAMURAI SHODOWN II, il 1 febbraio 2018 sull'eShop di Nintendo Switch, al prezzo di €6,99.
Potete trovare il video gameplay pubblicato, in calce all'articolo.
Samurai Shodown II is a fighting game released by SNK in 1994. The legendary weapon-wielding fighting game returns stronger and sharper than ever! Four newcomers join the battle for a total of 15 combatants ready to step on the stage of grand battles. With the new Rage System and Weapon Breaking Attacks, epic and intense battles are waiting for you!