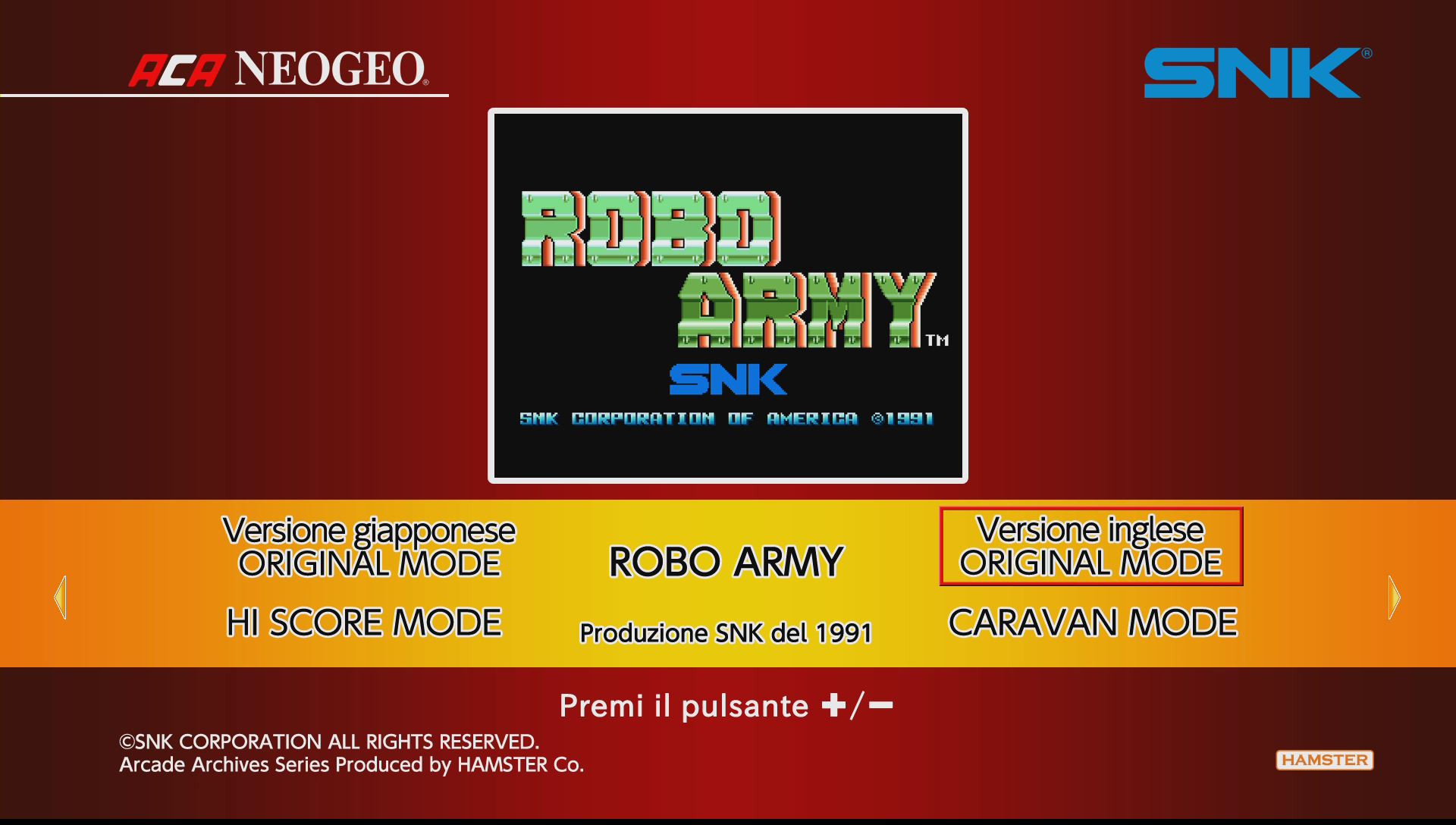 Poco fa abbiamo pubblicato un video gameplay riguardante ACA NEOGEO Robo Army, titolo arrivato recentemente sui Nintendo Switch europei.
Il titolo beat 'em up action game di SNK del 1991 è stato infatti pubblicato da Hamster, come ACA NEOGEO Robo Army, oggi, giovedì 19 ottobre 2017 sull'eShop di Nintendo Switch, al prezzo di €6,99.
Il gioco supporterà l'utilizzo dello schermo di Nintendo Switch, oltre ovviamente ai controller Joycon, sia in versione doppia, che in versione singola e il Nintendo Switch Pro Controller.
Potete osservare il video in questione, in calce all'articolo.
---

Experience high-powered collisions! Send out the ROBO ARMY!

"ROBO ARMY" is a beat 'em up action game released by SNK in 1991.

Head out to crush and destroy your enemies in order to restore peache from under the grasp of the robot corps known as Hell Jeed.

Collect items to power up and perform a variety of attacks in this exhilarating battle.