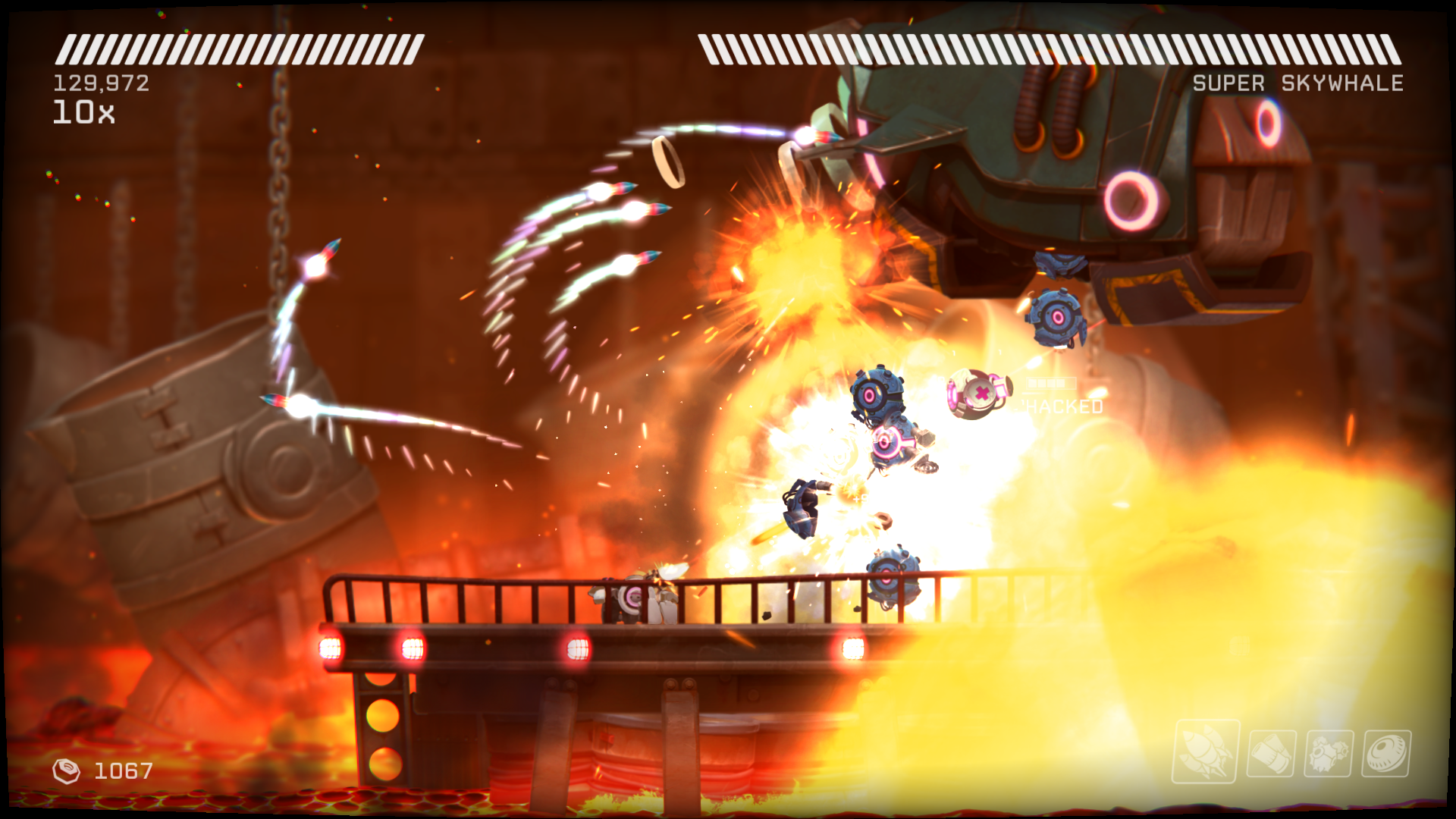 Two Tribes, tramite le pagine di Nintendo Life, ha confermato le specifiche tecniche del suo ultimo titolo, ovvero RIVE, in arrivo nei prossimi mesi su Nintendo Switch.
RIVE girerà infatti a 60 FPS con una risoluzione 1080p su Nintendo Switch (720p nella versione portatile), e sembrerebbe addirittura la versione migliore tra quelle che saranno proposte da Two Tribes.
It's kind of surreal seeing the game run so smoothly on such a humble device. It was never intended as a portable game, but it's a perfect fit for it!
We've spent a few months really digging into what makes the Switch hardware tick and it now runs smoother than the PlayStation 4 version, with less noticeable save points for instance.
La portabilità intesa come comodità applicata ad un titolo, non è di certo una novità assoluta, ma sembrerebbe che anche le prestazioni di alcuni siano efficaci, quasi quanto le console concorrenti, probabilmente dovuta anche ad un'ottimizzazione ed uno studio dell'hardware di riferimento, ovvero Nintendo Switch.
via: 1