Qualche istante fa, il Nintendo eShop ha listato ACA NEOGEO ZED BLADE:, titolo in arrivo settimana prossima sui Nintendo Switch europei.
Il titolo shooter arcade di NMK del 1994 verrà pubblicato da Hamster, come ACA NEOGEO ZED BLADE:, il prossimo 31 agosto 2017 sull'eShop di Nintendo Switch, al prezzo di €6,99.
Il gioco supporterà l'utilizzo dello schermo di Nintendo Switch, oltre ovviamente ai controller Joycon, sia in versione doppia, che in versione singola e il Nintendo Switch Pro Controller.
Potete osservare il qualche dettaglio in merito al titolo, in calce all'articolo.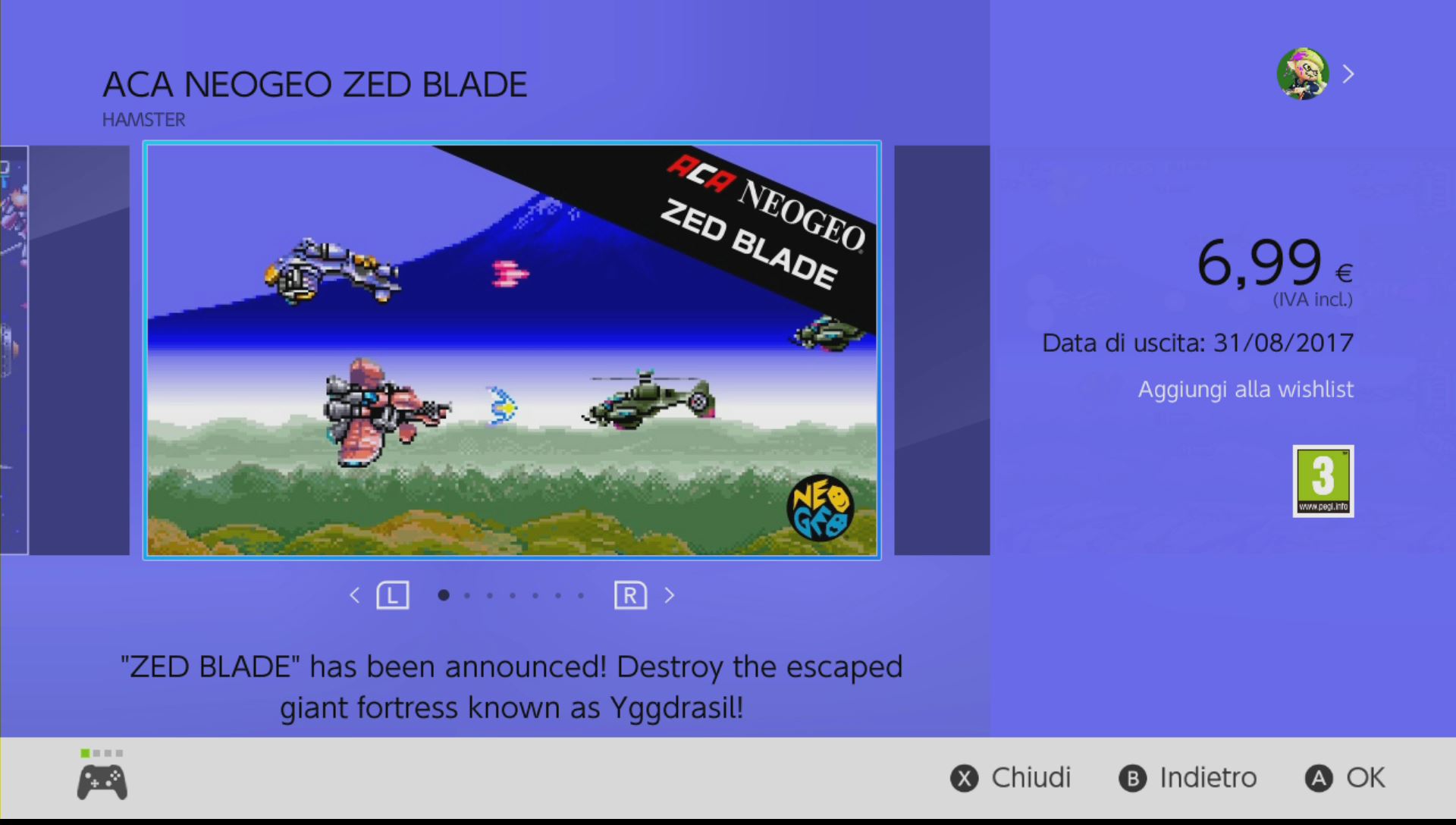 Zed Blade is a horizontal-scrolling shoot 'em up released by NMK in 1994. With the ability to select aircraft weaponry, you can battle in a way that fits your play style. Join Operation Ragnarok to destroy the giant runaway fortress Yggdrasil.