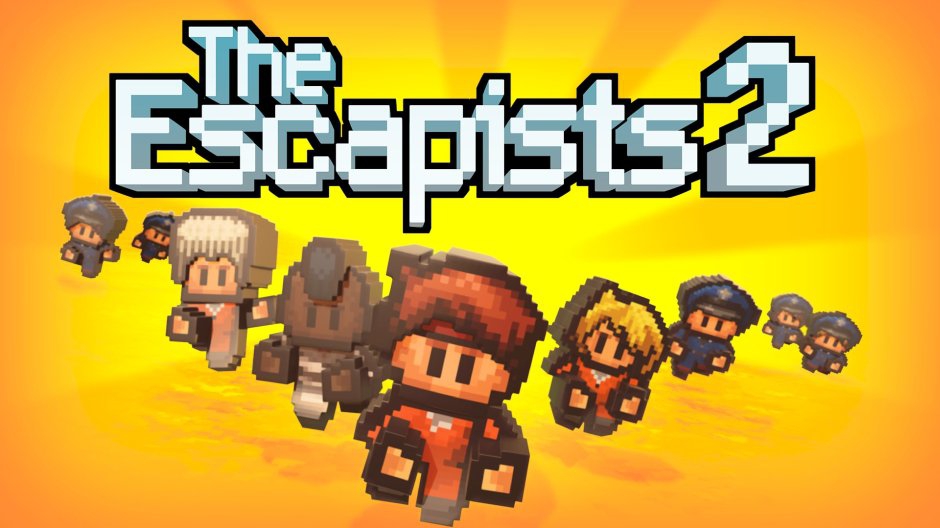 Team17 e Mouldy Toof Studios hanno pubblicato un nuovo trailer dedicato alla prigione semovibile di The Escapists 2, titolo indipendente presto in arrivo su Nintendo Switch.
Il sequel del primo The Escapists, annunciato per Nintendo Switch nel Nindies Showcase degli scorsi mesi, arriverà molto presto anche sulla nuova console di Nintendo.
Potete osservare il trailer appena pubblicato, in calce all'articolo.
The new trailer showcases 3 of the 10 prisons within the game, which share a unique twist, all 3 are different types of prisoner transport vehicles! Inmates will need to act quick and employ their stealth skills if they're to escape the new timed prisons, which feature a variety of transit methods for the pixelated prisoners including:

Cougar Creek Railroad
Locked up on a hurling train chugging across the Cougar Creek Railroad, you and the vultures overhead know what fate awaits once this train reaches the end of the line. If you plan to see another sunrise you'd better disembark by whatever means necessary.

H.M.S Orca
Onboard the H.M.S Orca you'll find a pity of prisoners who are being shipped off in droves to a remote island far, far away from civilization. Not keen on being marooned, you'd much prefer to find a way off the boat before you stand about as much chance as a fish out of water.

Air Force Con
Meanwhile in Air Force Con, you better fasten your seatbelt! Only the most hardened of criminals get an entire plane during the escort phase. One thing's for sure though – it's a one-way-ticket, so you'd better act fast before landing.

The Escapists 2 features:
• A dedicated tutorial for new players to learn the basics of prison life
• 10 unique themed prisons to escape from including 3 transit prisons
• Play each prison solo or multiplayer with both local and online co-op and versus modes for up to four players*
• Drop-in, drop-out online multiplayer experience. Carefully plan and execute an intricate escape from your initial incarceration with your fellow inmates either online or locally, or simply hop into an existing game already in progress to help pull off the final touches of the escape!
• A brand-new combat system to make every prison brawl even more bruising
• Create your con with over 300 customisations to create your perfect prisoner
• New ways to escape
• New items to craft – Build yourself a homemade Taser to knock out guards plus many more!

About Team17 Digital Ltd
Founded in 1990, Team17 Digital Limited is a leading international games label that hosts the Worms franchise, Aven Colony, The Escapists, Genesis Alpha One, Overcooked, Sword Legacy: Omen, Yoku's Island Express, Yooka-Laylee and many more from developers around the world. Visit www.team17.com for more info.
bit.ly/SubTeam17

About Mouldy Toof Studios
Based in the UK