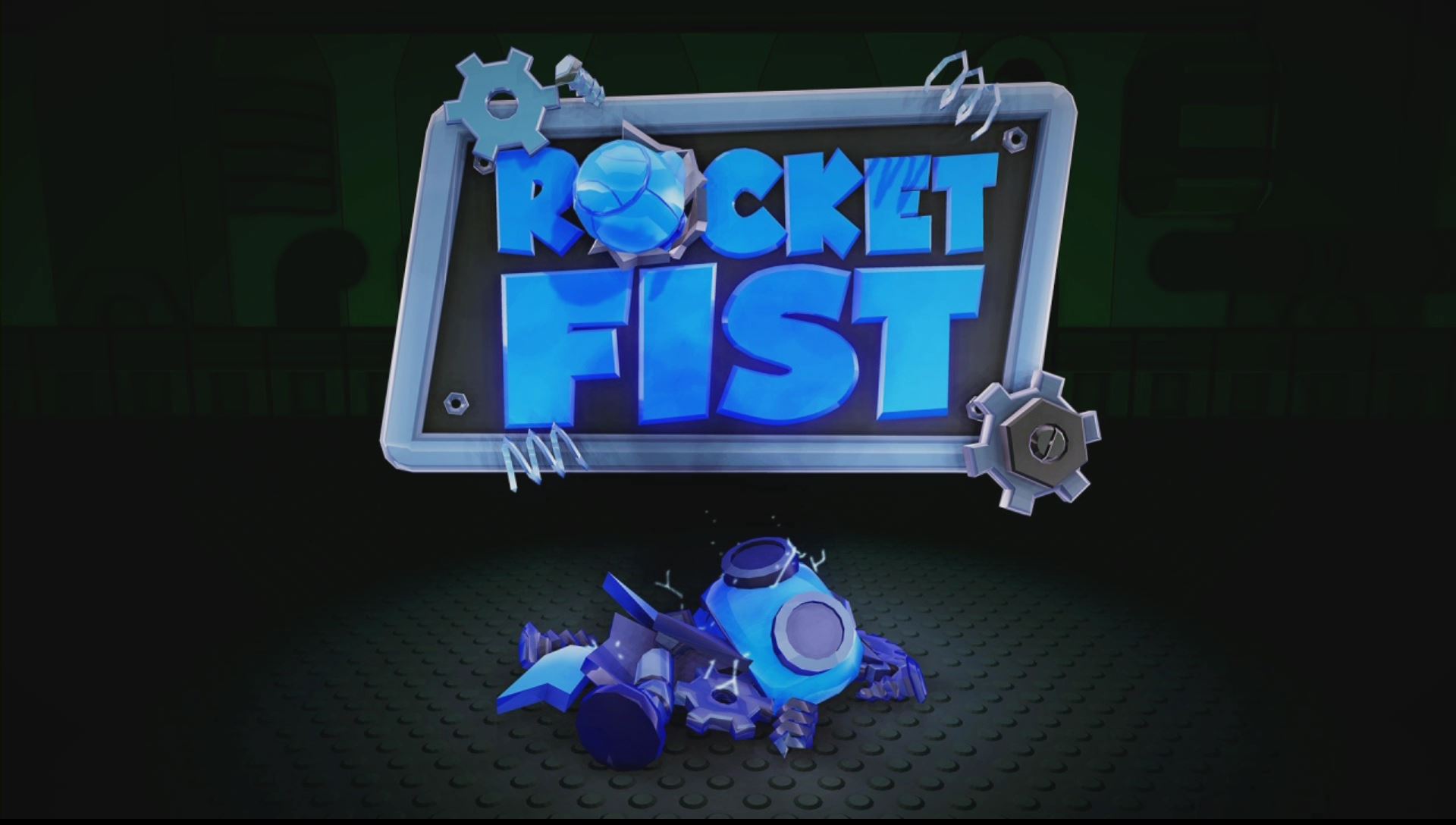 Poco fa, il Nintendo eShop europeo di Switch ha listato per l'ennesima volta Rocket Fist, in arrivo nella giornata di domani sulla console di Nintendo.
L'action/arcade/picchiaduro targato Bitten Toast Games, era stato rinviato, inizialmente previsto per il 13 luglio 2017, ma ora il gioco è in arrivo domani 10 agosto 2017, sull'eShop europeo di Nintendo Switch, al prezzo di €9,99.
Potete trovare informazioni e lo screen della pagina dal Nintendo eShop, in calce all'articolo.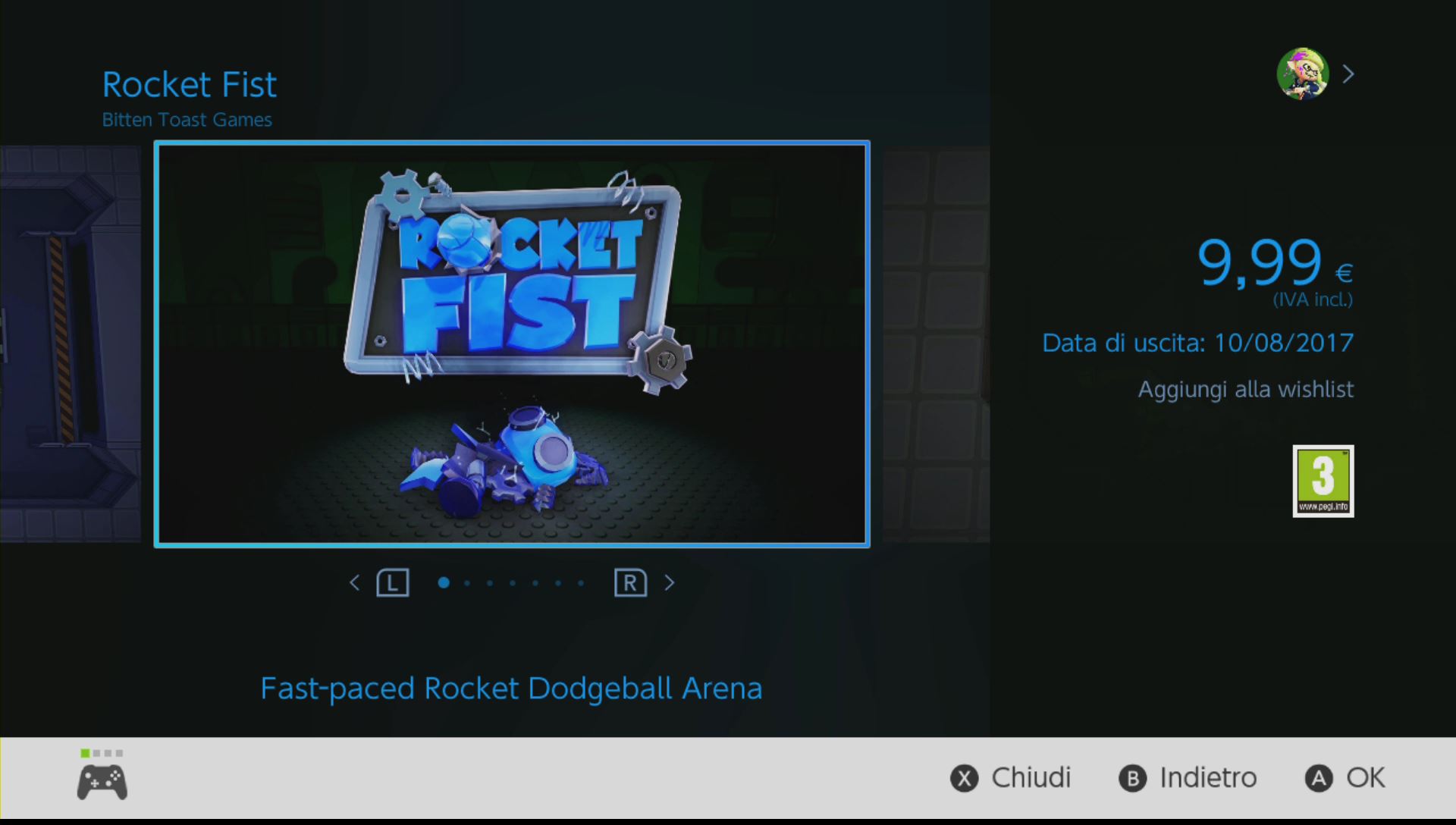 Rocket Fist is an arena game with crazy robots in chaotic rocket fist battles. Aim against your frenemies and prove your dexterity by killing each other with rocket propelled fists in this frenetic mix of dodgeball and billiards!

You can hold one Rocket Fist at a time and you only get one shot to throw your punch before having to run, hide and dodge to pick it back up! Just like in dodgeball, but with way more rockets! When you're running away you can ninja dash around the arena, and if you're feeling lucky you can try dash-bumping your friends in their faces to steal their rocket!

Easy to learn, hard to master, Rocket Fist's quick rounds will keep you coming back for more. It's the perfect game to bring out when your friends are over and in need of some explosive action!