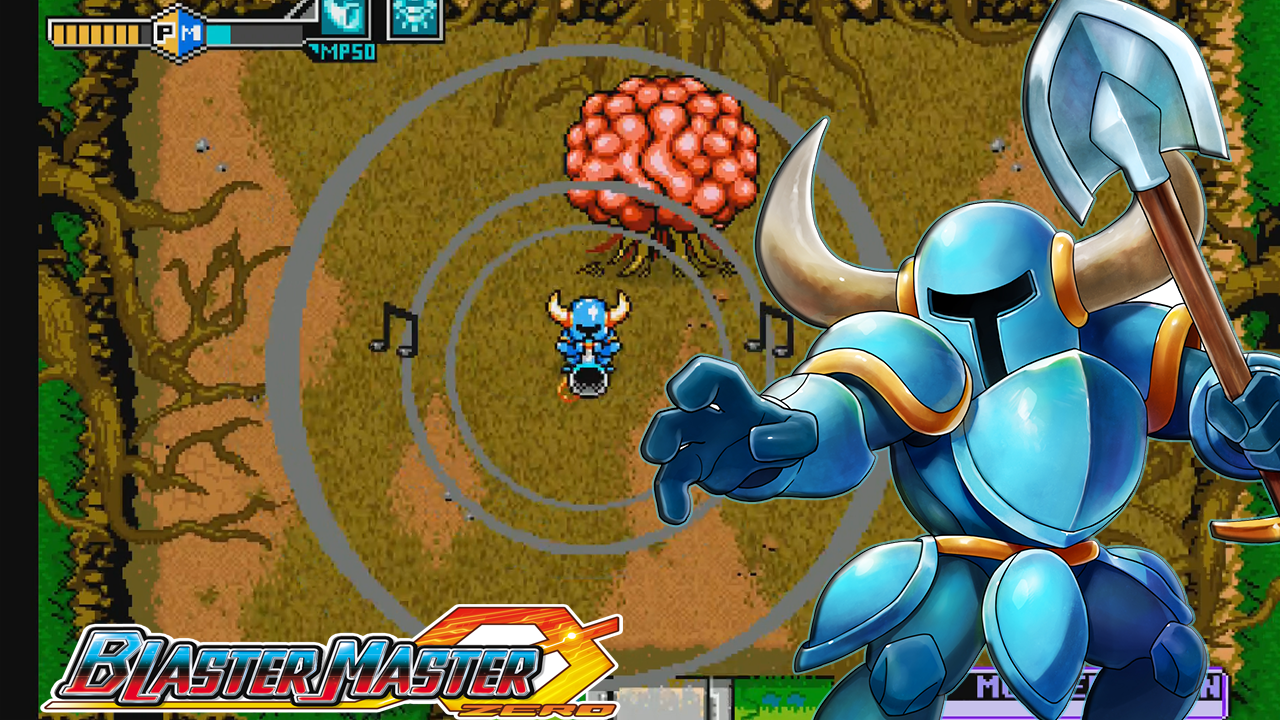 Poco fa abbiamo pubblicato un video gameplay riguardante il nuovo DLC di Blaster Master Zero, che permetterà di giocare nei panni del mitico Shovel Knight, nella EX Character Mode del gioco.
Tramite il contenuto aggiuntivo, scaricabile dall'eShop europeo di Nintendo Switch e 3DS, sarà possibile giocare con il Cavaliere Pala, in maniera gratuita, se scaricate il DLC, entro le prime due settimane del mese di agosto.
Potete trovare il video che vi mostra la EX Character Mode con Shovel Knight, in calce all'articolo.
The Blaster Master Zero family just got bigger in version 1.3! At Anime Expo 2017, we revealed that indie game legends Shantae and Shovel Knight are coming to Blaster Master Zero as fully playable DLC characters. Let's have a look at what's in store with these epic new additions to the subterranean adventure!

Free Download Timeframes

EX Character: Shantae – 7/6/2017~7/19/2017
EX Character: Shovel Knight – 8/3/2017~8/16/2017

*After their free download period has ended, characters will become paid DLC.

EX Character – Shantae

The 1/2 hero star of the 'Shantae' series joins the underground adventure as a playable character! Fascinate the mutant hordes with the power of magic and fancy dances!

Release Date: July 6, 2017
Price: $1.99 (following her free download promotion)

EX Character – Shovel Knight

The master of the Shovel Blade joins the underground adventure as a playable character! Steel thy shovel and dig your way through the depths of the planet!

Release Date: August 3, 2017
Price: $1.99 (following his free download promotion)

We are so incredibly excited to have these superstars of the indie game world in Blaster Master Zero, and we hope you thoroughly enjoy them! Stay tuned for more Blaster Master Zero info in the coming weeks and months because, rest assured, we are by no means done with this game! Check out Shantae and Shovel Knight in action in the trailer below and on the official website!